Continental UltraContact UC6 Tyre Review On Our Kia Carens
Published On Aug 27, 2022 By Tarun for Kia Carens
These tyres promise excellent grip on wet roads. Maharashtra monsoons are also in to help us get to know these tyres better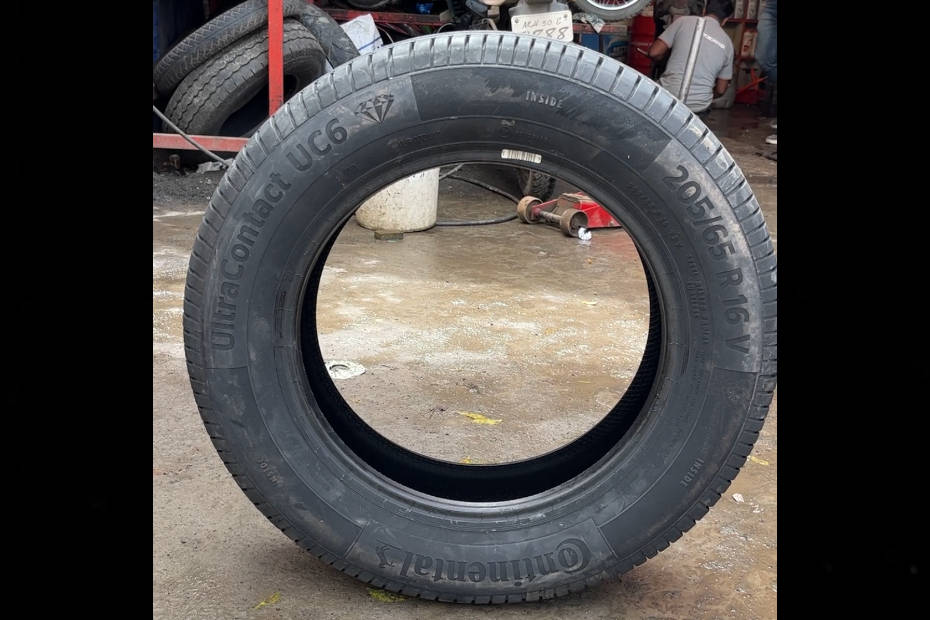 Continental recently sent us their popular UltraContact UC6 tyres for review. We instantly knew our long-termer Kia Carens had to be its tester since it is our most extensively used car. It's our production and support car and is used for shoots, recces, and all the other fieldwork.

So, we got the Continental UltraContact UC6 205/65 R16 tyres and we immediately put them to use. From our initial impressions, the tyre quality feels good to use. Continental claims that these tyres offer high safety levels while driving on wet as well as dry roads. A good thing that we got these tyres in the monsoons of Maharashtra, where it gives us a good amount of testing time.

The company also claims that its Aqua Draining system, Aqua Channel and Chamfered Edge enhance the tire's braking performance and give excellent grip even on wet roads. While shooting the motion and tracking shots of other review vehicles, we'll have the space to test out these two aspects.

Other salient features of the Continental UltraContact UC6 tyres are greater fuel efficiency, outstanding wear performance and lower road noise translation. With more launches and drives coming during the festive season, we'll get back to you with a more detailed report on all the pros and cons of these tyres.