Top 10 Mind Rattling Cars From Dubai!
Published On Nov 26, 2015 08:58 PM By Nabeel
Dubai, an amazing place to travel, shop, adventure, relaxing and of course, getting your mind blown by amazing cars! Almost all expensive and exclusive machines can be spotted in Dubai, but some of them just leave you speechless with your jaw dropped. Here are 10 such examples which make you question the very existence of these machines.
10. To chase down some of the baddest vehicles on the planet, Dubai police force uses its fleet of badass cop cars. Speedsters, beware!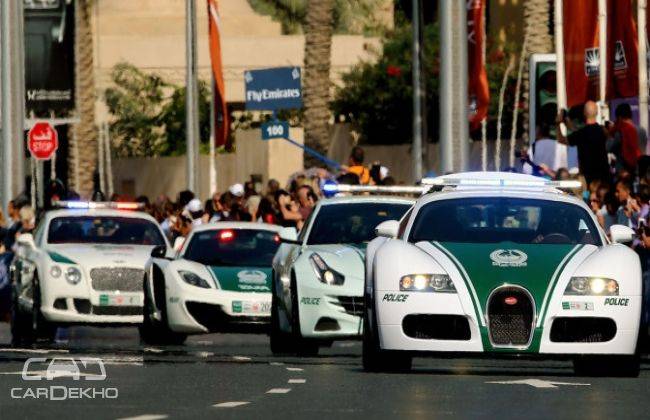 9. What the other hemisphere might think exclusive, Dubai thinks old and redundant. Look what treatment these ordinary supercars get. If it's not covered in gold, it's not worth it.

8. The Devel Sixteen, Dubai's very own hyper car. It boasts 5000 hp, which propels this monster to 100 km/h in 1.8 seconds and onto a top speed of mind boggling 560 km/h!

7. Just a Range Rover convertible is ordinary, not good enough for Dubai. So, we present you with this!

6. It's not just expensive, it's what most people call their life savings!

5. A classic Mercedes Benz is exclusive enough, but for some people, it's just the beginning.

4. There is a lot that can be done to a car to make it look good and different, but an extra axle and set of wheels. You be the judge.

3. Ideal for large families, Dubai presents to you, the 'EXTRA' JEEP.

2. If UFO's would drive and not fly, they would definitely look like this!

1. The only explanation this car can have 'Because Hulk too needs a ride'

Was this article helpful ?
0 out of 0 found this helpful