The Ultimate Gift for Your Sister this Rakhi
Modified On Aug 30, 2015 09:22 PM By Manish
This article is a tool of aspiration and a reminder to all the brothers out there, tomorrow is Rakhi. So to celebrate, we have computed the top 10 cars, which would be the ideal gift for a sister and if your idea of a gift is a tad more economically feasible, then do try and harness inspiration from the thought that has been put in these listings. After all it's the thought that counts.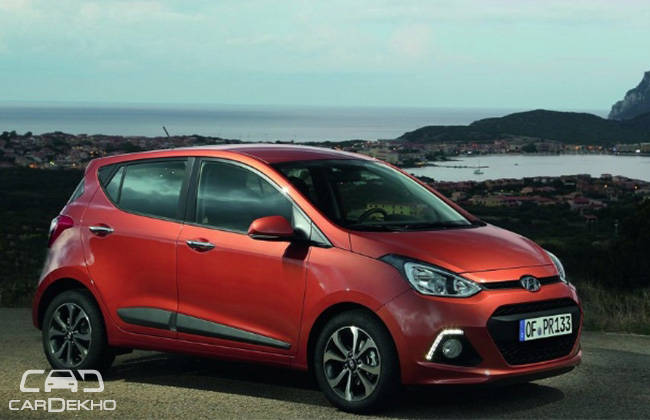 Topping our list is one of the most popular hatchbacks in India. The car checks all the boxes that are most sought out by Indian Women. The car comes in a diesel variant, which makes sure that one can go long distances without multiple pesky fuel-stops. The car features rear AC vents, a reliable engine, striking colour schemes and the trump card that is its automatic transmission. The icing on the proverbial cake is its diamond-cut alloy wheels and you know what they say "diamonds are girls best friend." With attractive discounts from Hyundai, you can get your sister this car for around Rs. 4.7 Lakhs (Ex-showroom, Delhi).
Also Read: Truly Indian Cars Since Independence
2) Honda Brio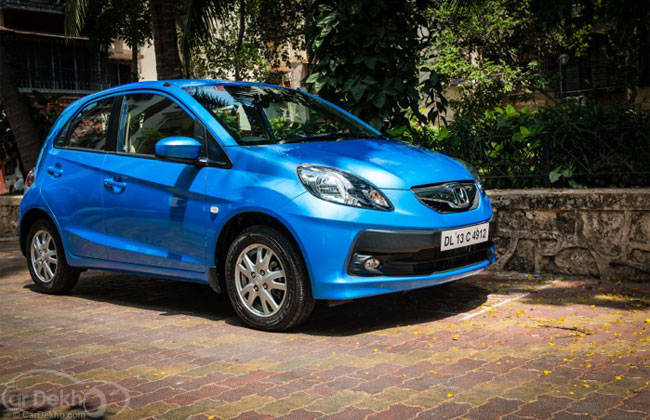 It is uncanny, how enthusiastically women react to this car. Just at the mere sight of the car, women can't help but fall in love with the Brio, a car which only confirmed for me the inclination of Japanese automakers to take inspiration from the Europeans with its Volvo V40 lookalike tailgate. I guess we might not understand women after all but what we do know is that the car drives smoothly on the roads, is quite striking and offers a decent pick up. Honda comes with an engine that is revered for its durability and reliability. This particular gift is easy on the pockets as well, since it falls in a price bracket of Rs. 4 lakh – Rs. 6 lakh.
3) Suzuki Celerio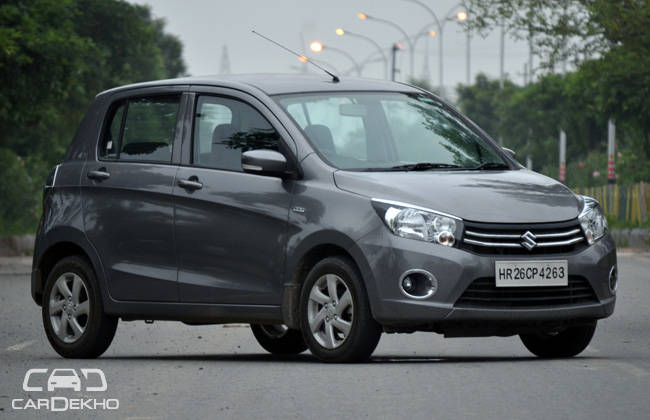 Women's love for the Automatic transmission is well founded, especially considering our traffic conditions. To tackle the issue of a hampered fuel efficiency Maruti gave the Celerio an Auto Gear Shift (AGS), which is inherently a five-speed manual transmission but is coupled to a unit that hydraulically controls its working. So now, one can drive the car with an impressive fuel economy and with the comfort and ease of a conventional automatic transmission. Celerio is also available in a manual shift configuration and a diesel variant. The car costs around 4.1-6.0 lakhs (Ex-showroom Ajmer).
4) Honda City

The current generation of the Honda City is the first time ever that this car was offered with a 98bhp diesel engine. The car boasts a certified 26 kmpl of fuel efficiency and certainly striking features. The only car that manages to give City considerable competition would be the Hyundai Verna but with its love-or-hate looks, Verna has not managed to dethrone Honda's offering. Honda City comes to India with Honda's exciting H-design philosophy and is priced around Rs. 7.7-12.1 lakh (Ex-showroom price, Jaipur). With 7-9K units being sold monthly, the City certainly seems to be casting its charm quite well.
5) Renault Kwid

With 180mm of ground clearance, this entry level hatchback will make sure that the driver is as comfortable as she can be, even while driving over adverse terrains. Even though no official details have been released by Renault, we feel it is safe to say that the 800cc engine will make it relatively difficult to get speeding. The car comes loaded with funky interiors and a muscular exterior. Kwid features an all-digital instrument cluster, power windows and a 6.0 inch infotainment system with USB and aux connectivity, which happens to be a first in class offering. Having Ranbir Kapoor as the brand ambassador also doesn't hurt.
6) Mini Cooper

No list that constitutes the ultimate cars for women can ever be complete without having a Mini or two thrown in there. The car is obviously quite pretty, in a cutesy kind of a way but also comes packed with plenty of grunt and a four star Euro NCAP safety rating. The car is probably the ideal dream car for any girl around the world. Now you might wonder, why this formidable contender has been listed so low? well thats because as far as a gift is concerned, this car is one of the most expensive ones you can get your hand on but the German BMW reliability does help make its case to a great extent.
7)Swift Dzire

If a sedan tickles your fancy then the Maruti Swift Dzire is the ideal car of choice considering that car offers the convenience of a Sedan for the cost of a hatchback. The service is economically priced and comes with one of the largest service networks in India, so you know that you will find your way home in a Maruti. The car is also available in an automatic variant, which comes with a reduced fuel efficiency but the same impressive ground clearance. In the features department, the car comes loaded with airbags, ABS, automatic climate control, USB, bluetooth and Aux connectivity.
8)VW Beetle

A study has shown that just over 56% buyers registering for a new Volkswagen Beetle were women, enough said? Well good because that's all that we can give you. You see this car hasn't been launched in India and if you look at its lineage, the car was commissioned to be built by Adolf Hitler himself. Its not all bad, the design is a derivative of the original Beetle, which if you remember was designed by Ferdinand Porsche.
9) Tata Nano GenX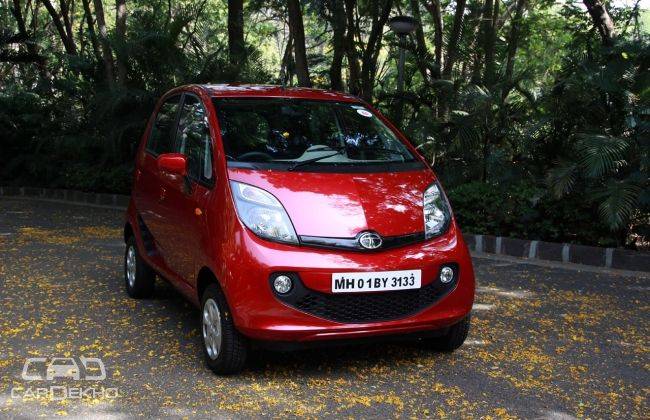 In contrast to the Mini, this mini-car brings cuteness to the masses, along with the purchasing power. The new Nano GenX comes with updated looks and an automatic transmission. The car is available in funky color schemes and it is fun and easy to drive in the city. One can also comfortably seat four adults in the car and even its petrol variant is fuel efficient enough to not burn a hole in your pocket.

It is not necessary that just because a majority of women like cute, small cars, girls all over the globe must be stereotyped under the same cliche. A large segment of women drivers prefer looking down at us and quite rightfully so, which is why a large number of female drivers prefer MUVs, SUVs and compact SUVs. Hyundai Creta with its flamboyant design courtesy of its Fluidic Sculpture 2.0 design, is definitely a looker. To accentuate its road presence, Creta gets things like projector headlamps with daytime running LEDs and diamond cut alloy wheels. But it's not all looks and no muscle, the car comes with a 120+bhp and with units flying off the shelf, this gift will surely not disappoint.
Was this article helpful ?
0 out of 0 found this helpful