Music, Car, People! - Top Driving Playlist
Modified On Oct 20, 2015 03:09 PM By Raunak
Songs are an inevitable part of our lives, there's always one when you're feeling like being on cloud 9 or feeling down! We also love cruising down an empty road along with people we love the most. Couple these two things and it brings out the best in yourself! And this situation reminds me of a quote from the novel/movie - The Perks of Being a Wallflower -- "And in that moment, I swear we were infinite"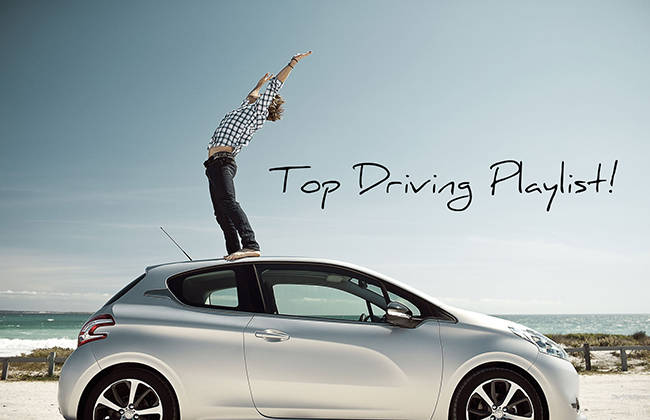 Also Read: Less-explored hilly getaways around Delhi
I have shortlisted few songs that I love the most while driving and makes the part of me, hero, that loves driving!
Poets of the Fall - Late Goodbye & Carnival of Rust
What gifts are these two songs from the Finnish band - Poets of the Fall, specially the Late Goodbye. Late Goodbye was featured in the 2003 video game 'Max Payne 2: The Fall of Max Payne' and is a pure bliss listening on a wide open asphalt, keep the volume lil' on the softer side and enjoy as it starts by - 'And we keep driving into the night….It's a late goodbye, such a late goodbye'
Carnival of Rust starts with a very soothing note and retains its essence through this song. And there is a sheer bit of bitterness in the song which makes it perfect when you're in such a mood.
Also Read: Feature: Top 5 Fastest cars in the world
Nickelback - Rockstar
From the the word starts - 'I'm through with standing in line...To clubs we'll never get in' and till the end of it - 'Hey hey I wanna be a rockstar', this song elates your emotions to a totally different dimension! whenever you're feeling down play this song crank-up the volume and just drive, leave it rest to Nickelback.
Aryans - Yeh Hawa Kehti Hai Kya
On a wet rainy day and on a winding road, this song will top the list of your best experience that day! This is unquestionably one of the best creations from the Band Aryans - go treat your ears.
James Blunt - Bonfire Heart
This song ranks high in my playlist and on a bright sunny day riding along with your best buds this Blunt's song will keep you heart rocking! "You light the spark in my bonfire heart. People like us - we don't, Need that much, just someone that starts, starts the spark in our bonfire heart." :) BTW did I tell you that James Blunt is one of my personal favorite and FYI the song's video speaks for itself!
PS: James Blunt British accent is just icing on the cake!
Metallica - Turn the Page
The song depicts that the journey of your life will turn with the choices you made. Here I am on the road again.. nothing much to do. On an open highway, you can surely hear your V6's and V8's while likes of us (Indians) hear the 'MultiJet' - (nation's engine) humming. On an open highway with the song 'Turn the Page' playing - I remember the girl I lost way back, as when you ride for 8 hours, there is nothing much to do.
Nirvana - Man Who Sold the World!
Kurt Cobain :( , though its not Nirvana's song but it was beautifully sung by Cobain and this song has something magnetic to it man! The MTV Unplugged version is the best I suppose!
Zindagi Na Milegi Dobara - Dil Dhadakne Do & Khwabon Ke Parindey
I know most of us have related our lives with this movie, college friends and all the planned trips, future and all those stuff - we'll stay together & blah blah blah! And indeed we have seen this movie numerous time but these two songs are just epic! Not to mention, we love cranking these up with while travelling with our best friends. Dil Dhadakne Do is the zippy one of the two, while Khwabon Ke Parindey is extremely soothing!
Jab We Met - Hum Jo Chalne Lage (Aao Meelon Chalen)
"Hum Jo Chalne Lage Chalne Lage Hai - Yeh Raste Haaan Haaan, Manzil Se Behtar Lagne Lage Hai Yeh Raste," the lyrics says it! Moreover, the quintessential Shaan's voice and the addition of sufi essence by Ustad Sultan Khan, makes it one of the best song in this list.
Yeh Jawaani Hai Deewani - Ilahi
When I saw this song in the movie, I was like - shit man! I wanted to live this life, it's my dream! But since I ventured into motor journalism - my-all-time-passion - let's see how this job over the years, fullfil my travelling dream! Ohh back to the topic - that's why this song holds a special place in my heart.
Soundtrack - Ruk Jana Nahi
Need a self motivating, uplifting song, download this track - a remix version of the Kishore Kumar's epic 'Ruk Jana Nahi.. Tu Kahin Haar Ke", sung by Suraj Jagan and is from the movie Soundtrack. Now, feeling down, get your keys your mobile, connect it to the system and just drive!
I know this is a very controversial topic and there are endless songs and you must be having an entirely different list of yours - feel free to comment down here!
PS: This video down here from the movie Perks of Being a Wallflower, explains this entire article in few words - how we love driving along with nice music and the best people we have ever known. Just go through to it!
Also Read:
Was this article helpful ?
0 out of 0 found this helpful