History of Cars : 5 longest running name plates across the globe
Published On Jun 21, 2014 07:46 PM By Raunak
There are few nameplates in the world which survived countless economical depressions, fuel crisis, and not to mention the lethal competition with the rivals over the years. Probably one day these cars have to be hydrogen fuel cell powered but they will go one forever and ever! They represent the brand and have somehow contributed all these years in building it. Lets acquaint you with few famous longest running nameplates around the world.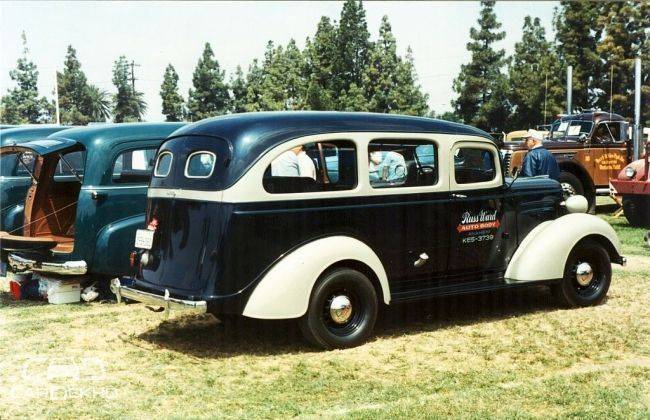 Chevrolet Suburban – 1933-Present

Chevrolet Suburban is probably the longest running production nameplate in the world since 1933 till today, GM also introduced a 2015 model of the same. Yes, you remember this from several Hollywood movies huge black SUV used by FBI! Twin identical headlamps and grille is the characteristic of the Suburban form for quite a few decades now. The 2015 model carries the similar design layout with a lil' modern touches, features up to 9 seating option, up-to 355bhp, all-around LED treatment, luxurious interiors, etc. If u live in US, Canada, Middle East and few other places this Chevy SUV has got all it takes to win on roads less traveled.

VW Beetle – 1938-Present

Volkswagen Beetle, we all have something special for this car, people all over world admire this curvy beauty and adorns it from the Hollywood flicks - Herbie fully loaded! A vision of Adolf Hitler, designed by Ferdinand Porsche, the car started its journey from 1938 and is still running strong in its 2015 iteration. The original design model was produced till 2003 in Mexico.

Meanwhile, VW introduces an all-modern iteration of the iconic car in 1998, retaining all the classic curves. People have immediately fallen for the new Beetle and the car has created its niche in the market.

Ford F-Series pick-up – 1948-Present

Alongside the Mustang, the Ford's F-series pick-up has been the backbone of the company from several decades. They both played a major role in building the 'Blue Oval' company and making what it is now! American's love pick-ups (Trucks as they call it), courtesy to this passion, F-series pick-up has been the top selling vehicle in the states for several years. Over the years, the design has evolved.

The 2015 iteration which will enter later this year and is taking things to a whole new level. The 2015 vehicle features a modern design with military-grade-aluminum & high-strength-steel construction with lot of weight saving technologies.

Toyota Land Cruiser – 1951-Present

Toyota is echoed when it comes to quality; Land Cruiser with its reliable-tag and brilliant off-road capabilities is winning hearts ever since the initial FJ and BJ series came out in 1950s. Though FJ's and BJ's are Jeep styles but over the years Land Cruiser has evolved to a luxurious cocoon. Major rivals of this tough off-roader in around the world are Range Rover, Jeep Cherokee, Mitsubishi Pajero/Montero, etc. Popular in the west and middle-east, Toyota also sells Land Cruiser in India.

Hindustan Ambassador – 1958-2014 (production halted)

Probably the India's favorite car, Hindustan Ambassador running straight for over five decades. Sadly, the production of Ambassador has stopped until the company decides what to do with it. From a reliable family car to government official's ride, Ambassador has evolved over the years with basic amenities, like power steering, electric windows and MPFI and turbo-charged engines but it failed to keep pace with advancing technologies. If everything would have gone right for Amby, it could have been as successful as Mini is today. Lets see what future holds for Ambassador. Fingers crossed!

Mini Cooper - 1959-Present

Fallen for those three hot red-blue-white Mini Cooper's from the movie - Italian Job, Mini from the English land is winning hearts across the world since 1959. Mini changes few owners and finally is under Germans – BMW. Original Mini was an economical small car with front-wheel-drive layout produced by British Motor Corporation (BMC).


It was an icon of 60's and reportedly voted to be the second most influential car in the 20th century after the Ford Model T. Later, the legend John Cooper tweaked the Mini and as a result Mini became a quintessential rally car, winning numerous rallies. Outcomes of this, Mini adopted the last name of the John and now we know Mini as – Mini Cooper.

New Car Insurance - Save Upto 75%* - Simple. Instant. Hassle Free - (InsuranceDekho.com)
Sell Car - Free Home Inspection @ CarDekho Gaadi Store
Was this article helpful ?
0 out of 0 found this helpful