Cupid Struck
Modified On Feb 16, 2013 12:36 PM By CarDekho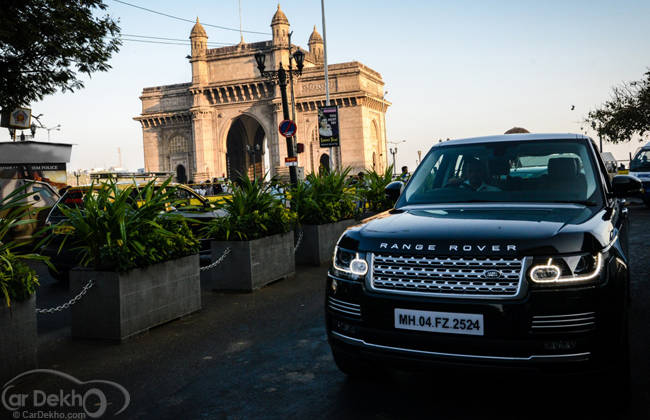 Weekends are one of the most awaited and the utmost fascinating days of a week. As the sun begins to trickle down on Friday, our focus is more on the clock than our designated work. The wait is for the moment when the clock ticks to the shift end and our mind ideates all the plans that need to be executed on the weekend. This is the time one will like to spend with their friends and loved ones. Some stay back at home reading, some party with friends while the rest scoot out with their dates to some romantic places.

A public holiday on a weekday is a gratuity as one gets an additional day to spend with their loved one and perhaps escape even the noisy and congested city. Valentine's Day isn't a public holiday and a majority ends up celebrating in the city than anywhere outside due to work restrictions. Some, willing take a leave to make it a special day. To avoid being sued by any corporates for encouraging people to take a leave, we do a story of places that one could visit within the city after their frenetic work schedule or for a lunch break.

Valentine's is a special day and one generally ups their ante to make it one of the most special days of their and the better half's life. To cater to different needs we chose different locations in Mumbai that could be ideal with your date. We being octane addicts chose cars that will suit the ambience of the dining place, to even enjoy the car along with the place.
Wasabi by Morimoto, Taj Mahal Palace
Wasabi by Morimoto is a restaurant that offers Japanese delicacies with a selection of sakes and lip-smacking sushi's. For this we chose a vehicle that is equally at par with the luxury and comfort offered by this sumptuous restaurant of Taj Mahal Palace. It is none other than the new Range Rover, which Land Rover claims to be not just better than the previous model but also one of the best vehicles in the world. The Range Rover with its luxurious frills does comfort one and their better half with seat air-conditioning and massage. Also, a small chiller box is at your disposal. To sooth your ears there is the 3D Surround Meridian music system.

Some of the best Japanese whiskies are also on the offering. With a dress code of formal attire, this is the ideal restaurant for those willing to celebrate the Valentine's in great style. The entrance evokes a red carpet entry and welcomes guests into the restaurant. Wasabi by Morimoto also offers new dishes like Enoki Tempura and Shimaji Mushroom to the already vast assortment. Also, some tables offer a view of Gateway of India, which will be worth booking in advance.

Chef's recommendation: Wasabi crème brûlée, sushi platter and white fish carpaccio.

Polpo Café and Bar by Shatranj Napoli
Shatranj Napoli has been one of the oldest brands in Mumbai and recently the place was renovated and christened as Polpo Café and Bar. Located in the vicinity of Carter Road, the restaurant has a very European-like ambience and it serves some mouth-watering Italian and continental dishes. The place embraces you within its vastness and draws your attention to the amalgamation of dome shaped low ceilings, comfortably low chairs, which definitely sends a delight down your spine. Designed by Pronit Nat to look effortless, flooring full of black and white tiles, the Polpo Cafe and Bar has an inside and outside section.

The ideal car that melds well with the occasion is a convertible and we couldn't think of anything better than the Mercedes-Benz SLK. The car strictly seats two and has no rear seats either. Women generally like a folding roof over a soft top convertible and hence, we chose the Mercedes-Benz SLK for this occasion.

Chef's recommendation: Fonduta di Funghi, Pollo con Salsa Piccante, Cannelloni alla Sorretina, Filetto di San Pietro, New York baked cheese cake

Lagerbay
Lagerbay is a newly opened restaurant on Waterfield Road in Bandra, which is basically a food and music bar. With an ambience of soulful music that creates a background score to your conversations, and the delicious menu and stirring spirits will add the special effects. So, come down to Lagerbay with that special someone and enjoy an unforgettable experience. Being on busy street like Waterfield, and with a young and jazzy image of the place, the Honda Brio fitted the bill perfectly.

The Honda Brio is an ideal city car, which is compact from outside and on the inside it will surprise you with the space of the offering. Even a six-footer can comfortably sit behind. Also, with limited parking around, the Brio can be easily parked easily.

Chef's recommendation: Margherita heart pizza, Marinara lamb kibbe and chocolate strawberry cap

DO NOT DRINK AND DRIVE: We do not encourage drinking and driving, and hence those who wish to drink and not travel by a regular and boring cab. Red and Blue rental car services offer various luxurious cabs with iPad, Wi-Fi, leather seats to make travel in style. The company is offering different vehicles like the Toyota Innova, Fortuner; Mini Countryman and the German luxury cars.


Was this article helpful ?
0 out of 0 found this helpful