AMT transmission: A boon for small cars
Modified On Oct 27, 2014 03:53 PM By Abhijeet
There is one very crucial feature in cars that has usually been a topic of debate when discussing small everyday vehicles, automatic transmission. The entire car driving community has numerous suggestions related to automatics. They are expensive to buy and maintain, have reliability issues, may cause collateral damage to somewhat other components and they are boring. They are termed slush boxes for their slow response and gooey drive characteristics. But ladies and gentlemen, every one of us knows that traffic is becoming an ever increasing pain. It does not matter how quick your manual gearbox responds or how reliable it is when you get stuck in a huge traffic jam and suffer excruciating pain in your left leg constantly depressing the clutch.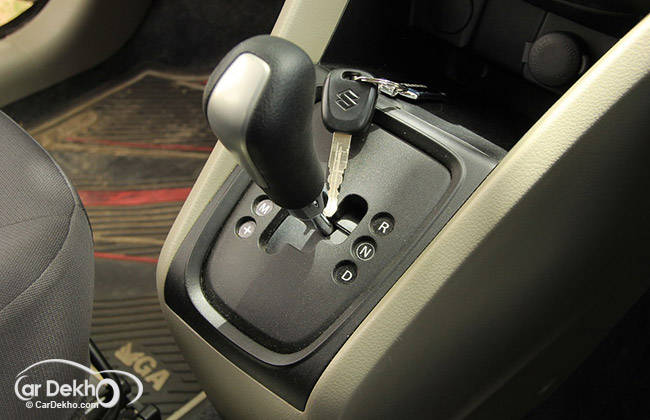 The reason I bring this up is that earlier automatic gear shifting was a luxury than a feature for everyday vehicles. But with the introduction of Automated Manual Transmission or AMTs, this major painkiller has now become affordable for utilitarian everyday cars. This technical feat came into the limelight when the Italian component manufacturer, Magneti Marelli, started creating AMT transmission solutions for growing markets. The first model to be equipped with this path-breaking technology is the Maruti Celerio AMT, a small, affordable and everyday use car for the masses with the ability to shift gears for you and return a fuel efficiency figure of 17-18 kmpl. We road tested this small wonder and were mighty impressed by its ability to ease the burden on your left foot.

Checkout the Maruti Celerio road test

After its success in petrol vehicles, the thought process took the opposite turn and paid attention to diesel engines. Magneti Marelli makes AMT transmissions for both petrol and diesel cars. The next manufacturer to consider an AMT is Tata Motors. And they equipped this transmission to the diesel model of the Zest. The Zest has a 1.3 litre diesel engine which coupled with the AMT transmission will return 20-21kmpl realistically.

Checkout the Tata Zest road test





This solves the question of automatics being expensive to buy or return lesser fuel efficiency. And they happen to be reliable as well. Maruti Suzuki and Tata Motors are brands known for their reliable vehicles, and we trust them to have thoroughly done their homework on Automated Manual Transmissions before installing them to their important cars and putting them out for customers to buy.
And the Automatic onslaught will continue with other affordable cars in the pipeline of soon to be launched cars. The next in line is the very popular Maruti Suzuki Alto getting an AMT gearbox, soon to be followed by the very peppy Tata Nano. If you still believe AMT transmission still cost slightly over the standard manual counterparts, we suggest you take a drive of any one of the AMTs. You will be surprised at how they relieve you off the tedium of manual shifting on a busy day, and you just cannot put a price on that!
Was this article helpful ?
0 out of 0 found this helpful