5 Ugliest Cars On this Planet!
Modified On Oct 20, 2015 08:15 PM By Abhijeet
18532 Views

Write a comment
Cars are expression of one's personality, but before they become your prized possession, they have to go through the imaginative minds of designers and engineers that put a lot of effort in their development. But, sometimes their imagination goes way too far and the products end up looking alienated rather than setting some design example. So here is a list of some car designs that ended up looking plain ugly.
1998 Fiat Multipla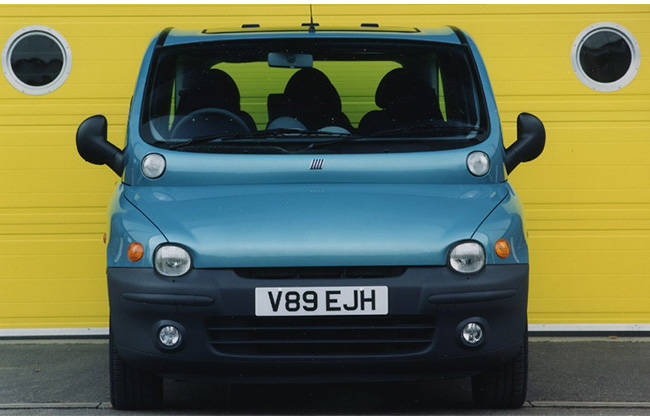 The Italian car maker is known to make some of the most iconic design of all time the Fiat 500, the Punto, etc,. But somewhere back in time they decided to make an MPV named Multipla that could be also be used to scare kids if they didn't eat their dinner, apart from carrying people. RUN, the 6-eyed spider is coming! 2005 Pontiac Aztek

If you are a muscle car fan you know how the Pontiac Firebird looked like back then, but then once the American manufacturer decided to make a one-off muscle-cum-SUV-cum-sedan-cum whatever-you-can-think-of car and they ended up making this.
2008 Jeep Compass

Jeep is expected to make its debut next year in India, and we, being the SUV lovers are eagerly waiting for it. But back in 2008, the American off-road manufacturer made the Jeep Compass and if we would see that we must have given a second thought to our love for an SUV. Picture Courtesy: Autoblog
1961 Plymouth Valiant

If you are a classic car fan and acknowledge these archaic beauties, then Plymouth Valiant will let you down. Its bulging bonnet and a wide mouth that looks disproportioned between the headlamps worsened by the side wings looked awkward. While side wings were very popular in that era and actually looked great on some famous American classics like 1960 Ford Galaxie.
2006 Subaru Tribeca

The Japanese car manufacturer is well known for its all-wheel-drive system, its boxer engine and rally cars. But when the designers at Subaru decided to put their expertise in their 2006 Tribeca SUV, they went a little off-track and went on implementing this weird grille setup.
Also Read:
Was this article helpful ?
0 out of 0 found this helpful