Superstars & Cars: We Bet You Never Knew These Stars Endorsed Your Cars!
Published On Oct 19, 2015 07:46 PM By Manish
There has been a sizable stigma surrounding purchase of a used car. Most prominent of which, happens to be the social unacceptance of a pre-owned vehicle and the pre-conceived notions that go along with it. Now we might not be able to do much about either of these aspects, but there are a few influential people that might be able to nudge the needle in your favour, in addition to helping you make that plunge while picking out a brand new car out of the showroom. So, we have compiled a list of 6 Hollywood celebrities, who stood by and endorsed cars, which you can find making their rounds on the streets near you, while securing their position in used car listings and showroom brochures.
6) Charlie Sheen- fiat 595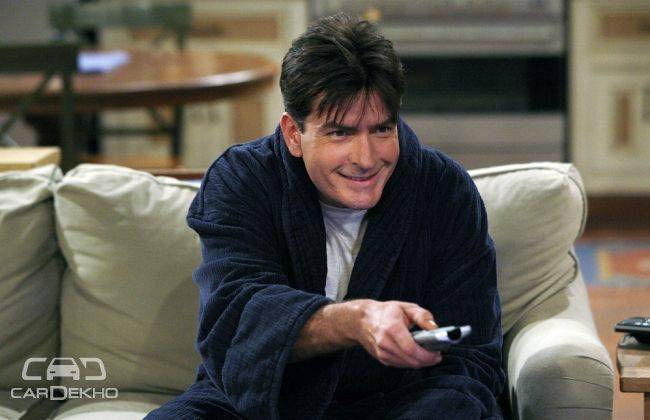 The iconic bad boy of Hollywood was seen enjoying his house arrest exile after going a little overboard during one of his California hotel misadventures, in a Fiat Abarth 595. The car was only launched a couple of months ago in India and if you've got liquidated resources at your disposal and a panache for living life on the edge, then this car is the most value-for money-fun one can possibly have.
5) Tom Hiddleston, Ben Kingsley and Mark Strong- Jaguar

Another motivational offering for one of our more resourceful readers, comes as a courtesy from Jaguar. The cars have always had a menacing feline ferocity to them and maybe that is the reason even the most iconic serial killer Hannibal Lector opted for a Black Jaguar to strike fear in the hearts of the bravest men. Adding to that the evil villain trio, which includes Sir Ben Kingsley Tom Hiddleston (Loki from Marvel's Avengers) and Mark Strong (Rock 'n' Rolla) can be seen driving around in a fleet of cars from the Jaguar range. So if you like your cars to flaunt an eye for detail, a unique sense of style and you power obsessed personality, then take out your checkbook, as prices start at Rs. 47.7 lacs.
4) George Clooney - Mercedes-Benz

When you think of a Gentlemen, two thing crop up instantly in one's mind: the Mercedes- Benz and Mr. Daniel Ocean. We know that Mercedes has been in India for a really long time but this market sustainability has resulted in a cliche of customers ferrying around the country in pre-owned Mercs. But be it a pre-owned Benz or one that you have rolled off the showroom floor, here's George Clooney incentivising you in sealing the deal.
3) Orlando Bloom- Toyota Altis

One of the only pretty Corolla to have ever come out of the Japanese carmakers stable can be seen getting endorsed by one of the prettiest actors in Hollywood. These cars sell like hot cakes in the used car market and are revered for incorporating technologies, which were much more ahead of their time. Find a descent one of these in the market and you can "be your own star".
2) Cristiano Ronaldo- Maruti Suzuki Swift

When our beloved Swift was launched, it's many incarnations ago, the car was constantly compared with the Mini Cooper. So, it was all the more befitting that this iconic little hatch was endorsed by an 'icon' of Britain's favourite sport, Cristiano Ronaldo. In this video, you can see the car being endorsed with the help of its USP, which is its impressive handling. In addition, find a car in good condition and you will get, Suzuki's reliability, Maruti's service and Ronaldo's approval.
1)Brad pitt -Toyota Corolla

Saving the best for last, yes you've read it right, Mr. Pitt was riding around in a Toyota Corolla before he was saving the world from a zombie inflation. The actor is also famous for being one of the very few men who have aged gracefully in the Hollywood and the same applies to the car being endorsed, one can pick out a decent, certified, top-end model of Corolla for a starting price of Rs. 2 lacs in states like New Delhi. So, even if you have had a bad day at work, then break into style with a Corolla.
Commercial Source: YouTube
Was this article helpful ?
0 out of 0 found this helpful