5 points to check before buying a used car
Modified On Oct 20, 2015 01:48 PM By Bala Subramaniam
In recent times, a rapid incline has been observed in the used cars market. And why not! Used cars have always been a good option for all those who want to buy a car of their choice but unfortunately do not have deep pockets to buy a brand new car. Buying a used car not only helps such buyers to conquer their dreams but also ensures that their bank accounts stay in good shape. On the other hand, their usual inability of bringing along proper warranty offers and slim chances of their being in perfect working conditions makes them a challenging option for those who are looking for a fair deal. Described below are a whole set of useful tips that can be of great help to any prospective buyer in making a much more accurate and confident decision when compelled to select from a number of options in used cars.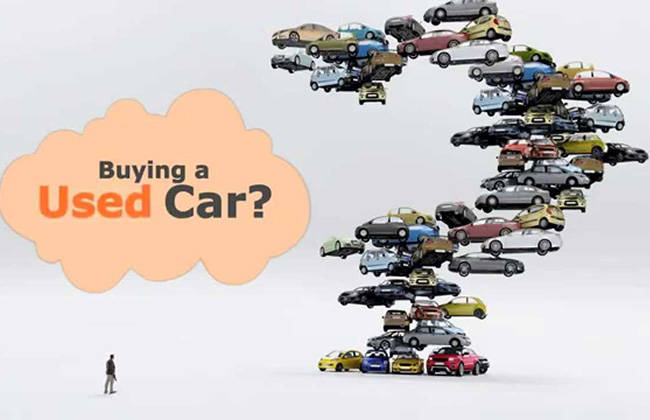 Also Read: Evolution: Hyundai i10
Guide to buying a used car
When it comes to buying a car, we always face numerous questions and various doubts. To zero in on one car that clears all the doubts and queries is a long process to go through. All our relatives and friends will have thousands of opinions and tips. While deciding on whether to buy a new car or a used one in itself needs a separate article of its own, we hope that you have decided to go for the used cars and made a list of things that will be helpful in buying a used car.
Decide what you need and the budget

Now that you have decided to go for a used car, the next thing is to finalize on which type car you need and the budget you are willing to spend. The good thing about used cars is that you can buy a used sedan at the same cost or lesser than a new hatchback. But that doesn't mean you should always go for a bigger car. If a hatchback is what you need, limit your search to the hatchbacks alone.
Also Read: Evolution - Honda City
And after deciding how much you can spend, search for cars in that range and make the search as flexible as possible. The used car market is big and you will be able to get better deals if you are flexible enough.
Research the used car market

With the world of internet now easily accessible in the palms of almost every human, researching online for used cars is a painless effort. Search for the type of car you need and know the general range of prices the models go for. Popular models will be tagged with a higher price, so it is advisable to go for lesser popular models but proven ones. The next step in research is to visit used car dealerships. There are many dedicated and multi-brand dealerships that offer warranties, which is recommended. This, of course, equals higher calling price but not always.
Contact the seller and test drive

Once you have shortlisted the choices, always call the seller and confirm the details first. It's better to not negotiate through phone and wait until you have seen the car directly. Take a knowledgeable friend or a known mechanic along to check out the car. Check the cars for rust under the body, under the floor mats etc., dents or scratches on the body.

Take the car for a test drive. Plan a route that will take the car through traffic, highways and bridges if possible. During the test drive, check out the air conditioning unit and other unusual noises from the engine.
When you are happy with how the car looks and drives, the next step is to bargain. Always bargain in the ball park of the asking price and what you have researched.
Documentation
If all goes well, it's time for documentation. Carefully go through all the original documents carefully. Check for the insurance period, NOC (if financed), RTO tax receipt etc. At the time of sale, ensure that the insurance is also transferred to your name along with the RC book entry.
Points to remember: -Never buy highly modified cars. -Avoid certain discontinued cars, depending on the unavailability of spares, high maintenance and poor resale value. -Be warned for odometer tampering, varied engine size, verbal promises and fake owners. -Never buy Repossessed cars. It can get difficult to get hold of the Registration Certificate of such cars and the original owner can still make trouble after you get the car transferred to your name. -Avoid buying less used cars. A car that is 8-9 years old with only around 25,000 km on the odometer is probably not a good buy. Cars are built to run and long periods of inactivity may cause problems. -Avoid buying repainted cars. A car less than five years old that has been repainted should be doubted. Was it because of an accident or was it just for fun?

Companies like Maruti, Audi, and Mahindra already have their in-house used car divisions whereas other companies are also coming up with the same. These used car divisions have cars which pass through many checks and come with certain warranty. CarDekho's used cars division also provides a trustmark which adds warranty to used cars and offers some peace of mind to customers.
To purchase used car, check this link to Buy Used Cars Online
To sell your car, post your car details at Sell Used Car Online
Also Read:
Was this article helpful ?
0 out of 0 found this helpful