India's Daughter : No Summit Too High
Modified On Nov 29, 2018 11:45 AM By Bala Subramaniam
Mountaineering. River Rafting. Canoeing. These are not the things that one normally associate with a 21 year old girl. A daily 6-hour training schedule that includes 15 km running, push ups, weight training and yoga is also not what you expect of our youth generally. But when you hear that the aim of a 21 year old girl is to unfurl the Indian flag on top of the highest peaks in all 7 Continents, you know that she must be special.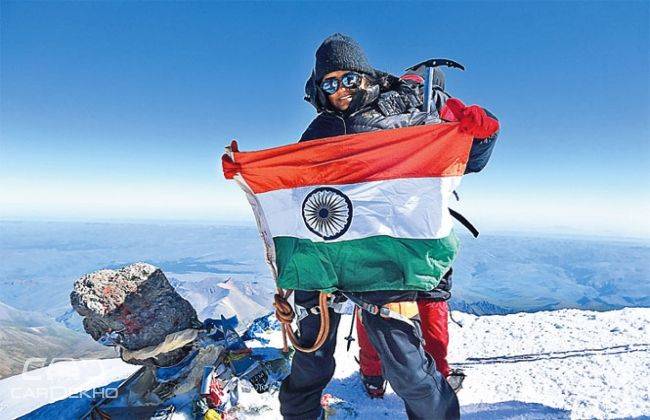 We are talking about Saachi Soni, the silent champion from Jaipur, who is scaling new heights, literally. Saachi has already won many laurels to her name by scaling summits like Mt. Everest - Nepal, Virgin Peak - Himachal Pradesh, Mt. VC Roy Sikkim, Mt. Kosciuszko - Australia and much more. She was India's youngest woman to have been selected for an expedition to Mount Everest by the Himalayan Mountaineering Institute last year and was also the first from the country to scale, Europe's highest peak, Mt Elbrus in Russia.
Saachi's love with the mountains began from the tender age of 7, when she went to the Himalayas along with her family. Amazing support from the family, friends, teachers and years of rigorous training has made the Mass Media & Mass Communication student from Indraprastha College for Women earn her nickname, Mountain Machine.
More than just an adventure sport or a career, Saachi also wants to use mountaineering to promote awareness about cleanliness in the mountains. The Himalayas, Saachi's favourite picnic spot, has been the top of her concerns and made her to take up 'Clean Ganga & Save Himalayas' initiative. Through this campaign, Saachi is planning to promote cleanliness while trekking and mountaineering by taking students for treks in Himalayas.
Fierce winds, low oxygen levels, bleeding through the mouth, avalanches and death of fellow climbers. Though these difficulties will certainly be overwhelming, Saachi Soni took it all in her stride with absolute determination and is preparing to conquer all seven continents to make us proud.
Here's to Saachi, a girl who's scaled heights that many dream and hope she continues to do so.
Was this article helpful ?
0 out of 0 found this helpful