Thoroughly useless car
This review is after owning a Tata Manza for 2.5 years and 52000 kms of driving. It is a thoroughly useless car which does not even deserve to be sold in Indian market. My recommendation is to stay away from this car as far as possible. Since the time I have bought it there have been niggling problems all the way. Over a period of last 2.5 years, I have had the speedometer, set of locks, indicator switch, fan motor, multi-function display, power window machinery, clutch plates, clutch cables and numerous other small parts replaced due to mal functioning. To top it all, last month the car engine seized and was diagnosed to have back compression. I was given an estimate of Rs. 1.25 lakhs to get the same rectified. Inspite of having an extended warranty on the car, I was told that this would not be covered under warranty since the oil chamber has a minor dent. There was not oil leakage mind you. On questioning I was told that, due to the dent, the moving parts of the engine, which are 5 mm above the chamber, end up in damaging the complete engine. If this is the case, I would say there is a technical flaw in the engine. On Indian roads, a chamber which is 175 mm from the road, is bound to get scraped even on high speed breakers. If the engine bottom is so sensitive, a protective plate should come as original fitting from the company. The car has been standing at the workshop for over 40 days now. After numerous inspections and follow up, an approval of Rs. 50000 was given by the agent an last week and I was told that I still would have to pay Rs. 80000 to get the job completed. This was to cover the consumables and parts which are under wear & tear. According to me, these parts also had to be replaced because the of the faulty engine and should be covered under warranty. All in all, I an thoroughly disgusted and disappointed with the overall experience and now can understand why Tata motors are losing its share of the car market. Inspite of several advises from my well-wishers not to buy a Tata car, I still went for it and am now facing the consequences for my poor decision. For the reasons cited above, even if I have to walk for the rest of my life, rest assured I vow hereby never to buy a Tata car again. PS- The only good part is that the Dealership (Dhingra Motors, Gurgaon) has been supportive and honest about the feedback
Write your Comment on Tata Manza
1
J
j c sharma
Sep 20, 2018 3:10:07 PM
Same story with my TATA Manza from the day I bought this car. It is parked in garage for engine repairs.
Reply
1
h
hussain
Oct 26, 2015 12:43:58 AM
Ghar gaadi aur biwi.....all three need to be maintained. I am manza user since 5yrs and trust me if u r regular in service and maintenance.....the car is exceptionally good.!!!!
Reply
1
T
tata manza
Apr 15, 2015 11:10:30 PM
Are you an mad of telling it an useless car.
Reply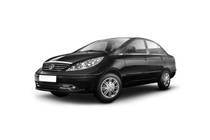 This car model has expired