Maharashtra Govt Proposes 1% Safety Cess On New Cars
Modified On Aug 02, 2016 01:53 PM By Alshaar
After not-so-friendly Union and State budgets, vehicle buyers in Maharashtra might be in for more disappointment in the coming times. The state transport department has reportedly proposed another percent of cess on new vehicles for a certain Road Safety Fund.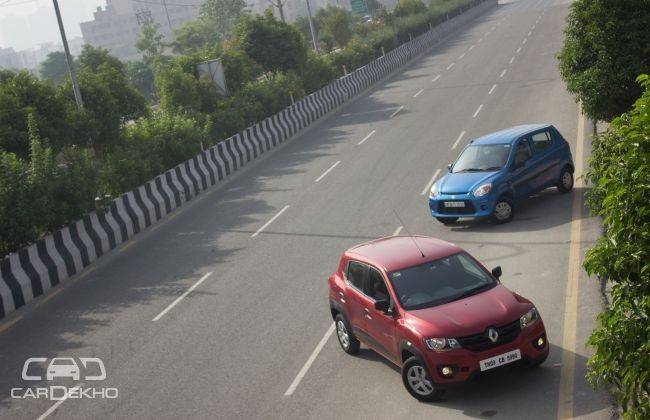 This fund will be utilised to curb accidents across Maharashtra, reported the Times of India. So if you're looking to buy something like a compact sedan, prepare to shell out an additional Rs 5,000 or more if the proposal is accepted. Prices of SUVs could well jump by Rs 10,000-15,000 while luxury cars could get costlier to the tunes of Rs 1-2 lakh.
"If the new cess is introduced during this assembly session, it will help raise Rs 250 crore annually which can be used for road safety measures and to prevent fatalities," said a senior transport official in the report.
This comes in after a strict revision of taxes in the Union budget announced by finance minister Arun Jaitley earlier this year. In the aftermath, all vehicles powered by petrol, CNG, and LPG faced an infra cess tax of an additional per cent while cars with big diesel engines were imposed an extra four per cent of infra cess tax. Luxury cars costing north of Rs 10 lakh were levied with an extra one per cent service tax.

Soon thereafter, the Maharashtra state government, in its budget for the current financial year, also raised its Motor Vehicle tax that saw the ouster of ownership-based tax in the place of engine capacity-based taxation. Though the move did not affect the prices of cars too dearly, all two-wheelers up to 300cc did suffer its wrath.