Planning to buy a New Car? Don't Get Fooled This April
Modified On Mar 31, 2016 11:00 AM By Abhijeet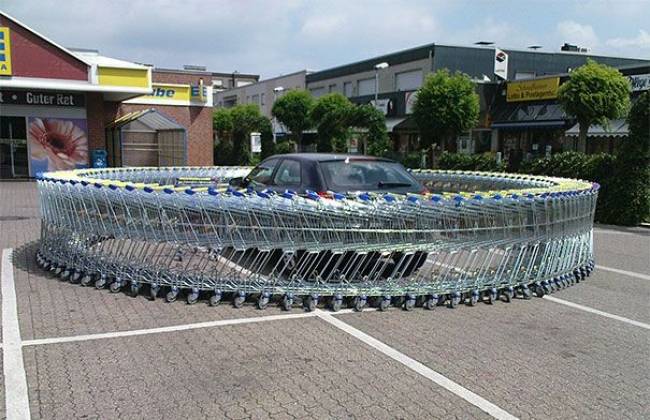 First of April. A day when you could get away with any sort of mischief or nuisance that you create for your friends and family. This fooling around is quite often carried forward to colleagues and can be entertaining. At times, the jest is played on, bosses and can be all the more enjoyable. But this fun is only tolerated for one day, as after this day ends, your colleagues will bang your head against the nearest wall they can find. And your boss? Will obviously fire you. Similar is the case with cars. When you spend your hard-earned money on a machine that will be a part of your daily life and will serve your purpose in the best possible way, you want it to be just perfect. Discovering that it isn't serving your objective, the offering can be a let-down. So, here are few tips that will help you make the best decision while buying a new car.
Just don't go after any dream car

People, at times, purchase their cars solely based on their looks, without thinking about what the competition has on offer. A simple example of the said situation is buying a dream car, one that you had planned on buying when it first came out but, by the time you gathered all the resources, it became dated. The Fortuner, for instance, is loved by many purely for the way it looks; but when the 2016 Endeavour is taken into picture, Toyota's offering looks far too outmoded. The Endeavour offers an exceptionally high number of features, at a much lower price. Certainly, one will feel bad if they discover this after they have bought the car. That is the "April Fool" effect: the same feeling you get post your friends fooling you.
Getting your purpose straight
It makes no sense to buy a car that doesn't serve your purpose well. What purpose? If an individual residing in a congested area plans to opt for the Mitsubishi Pajero, they surely will face difficulties while searching for a parking spot and just might end up scraping it. For a situation such as this, a compact SUV would be a better choice. Perhaps even a sedan. Both these choices offer enough space (for five passengers) when compared to a full-size SUV, and can also triumph many of an SUV's features. Usually, one doesn't seat all six passengers in a seven-seater SUV. Most of the time, there are very few passengers. Then why should you buy a car that drinks fuel like a thirsty camel and won't let one manoeuvre the car through congested areas of the city?
Don't listen to the sales people

Okay, let me get this straight for the first and the last time: a majority of the sales executives who sell cars don't usually know what they are talking about. No, honestly, this is true. They want you to buy their cars and, for this reason alone, they will do whatever is necessary to convince you. So, it's a good idea to listen to what they have to say and observe if a feature they are explaining is available in the particular variant you are looking for or not. Moreover, visiting different showrooms will help you compare cars in a realistic manner and will lend you a better understanding of the features.
Keep these in mind while you walk into a showroom or finalize your next car and keep your All Fool's Day for mischief and good fun. Just avoid the fool's cap when buying your next car.
Was this article helpful ?
0 out of 0 found this helpful