New Breed of Cars Nurturing in India: Hot Hatches
Modified On Aug 14, 2015 06:30 PM By Raunak
3966 Views

Write a comment
It all started in the UK in early 80' when hatchbacks with bigger and powerful engines were getting immensely popular and people started calling them 'Hot Hatches'. So technically it took us nearly three and half decades to accept go fast hatches!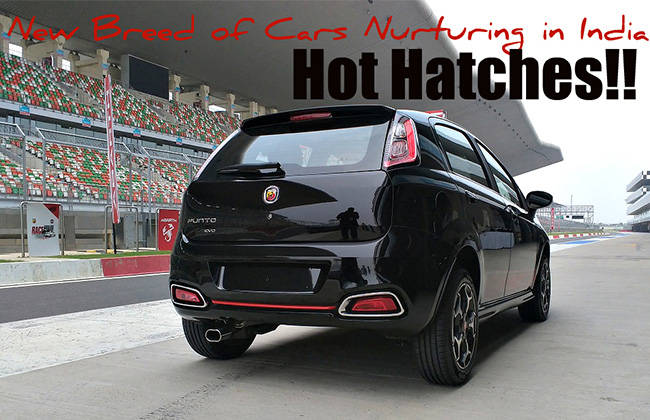 We had hot hatches in early 20's but all of them failed miserably. Almost all of them were the attempts of the foreign manufacturers trying something new in the market which was blindly faithful to Marutis and Hyundais. There were cars like from the Germans - Opel - Corsa Sail 1.6L 90+hp and Italians - Fiat - Palio 1.6L 100hp (probably the first hatch in India to feature 1.6L petrol) and later on Palio Stile 1.6 Sports. But people were not ready to accept a little premium price tag of these go fast hatches especially with their poor kms per litre figures. Coming back to 2015, things are different now!!



Meanwhile, in the recent past, last few attempts were made in this not so lucky segment prior to this current rise. Before introducing this Polo GT TSI, VW tried their luck by plonking the Vento/Rapid's 1.6-liter MPI naturally aspirated motor in the Polo 1.6, Skoda also used to offer the same engine - 1.6-liter version of the Fabia - futile attempts. Looking at few others, Toyota also tried to spruce up the not-so-inspiring Liva, they used to offer the Etios' 1.5-liter DOHC petrol motor in Liva with sportier TRD Sportivo avatar, indeed discontinued soon like all others.

Moreover, there were rumours that there will be a hotter Figo too, as Ford was planning to chuck-in Classic's (erstwhile Fiesta) superb 1.6-liter petrol motor into the Indian market. Guess, they might have dropped the idea seeing the hot hatches past in this country and the failure of the brilliant sportier version of this Classic - Fiesta 1.6 S! The irony is, they still export Figo with the 1.6-liter Fiesta motor to the Middle East from the Chennai facility but sadly not in India. Ford India deprived Indians to experiencing the brilliant chassis of Figo with a powerful engine!

Moving forward, one of the major dooming factors for these hatches was the rise of diesel preference. Off lately there was an enormous amount of surge in the sales of diesel vehicles, nobody wanted to go for a petrol. But as the gap in the prices narrowing, currently the share of Petrol:Diesel vehicle rolling out the showrooms is nearly 50:50, or maybe not but is not too wide. Furthermore, also the government's excise benefits have totally killed these maniac hatches. Since the day, the government started giving relaxation on a sub-4m vehicle with petrol engines capacity below 1.2-liter these bigger engine powered hatches died due to their expensive price tag and not so frugal motors. And manufacturers have become obsessed with the 1.2-liter petrol engines, no more naturally aspirated bigger motors.
But as they say, necessity is the mother of all inventions - presently downsized turbo petrol are the saviours across the globe! The entire world is downsizing not on power but on engine capacity. What Polo 1.6 couldn't achieve in India, Polo GT TSI 1.2L turbo did. Getting the Excise benefits as it has a turbocharged 1.2-liter (adhering to norms) engine mated to a double clutch 7-speed auto box, an excellent package in sub-10 lac bracket.

Polo GT can be considered as the first successful hot hatch in the country, this GT even got a facelift, a lot of hot hatches mentioned in this article not even survived till the mid-life refresh! Even the GT TDI is doing well as now with the new 1.5-liter diesel it is benefited with the excise relaxations. Adding more on the diesel-powered hatches, for the uninitiated, in their last attempt to make Getz successful, Hyundai put the previous Verna's 1.5-liter diesel in it. With 110 PS on tap, the Getz 1.5L CRDI is till date the most powerful diesel hatch India ever got in the sub-10 lac bracket; FYI VW Polo GT TDI offers 105 PS! But even with powerful diesel, Getz couldn't pick up and i20 took over the charges.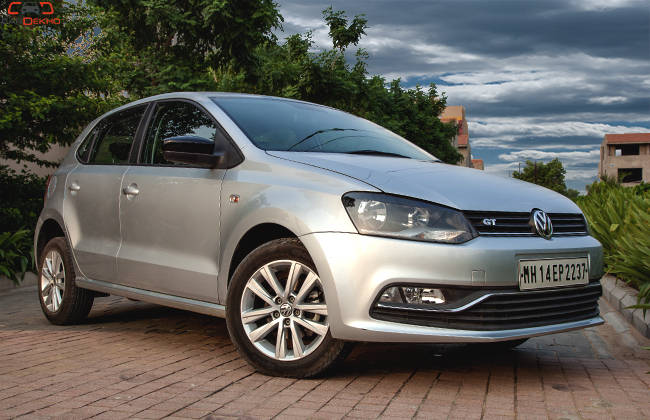 Now let's see what the title says 'A New Breed of Cars Nurturing in India: Hot Hatches', so what is different now? considering past failed attempts in India. Fiat has once again raised the bar after Palio 1.6, they shook the handful of enthusiasts buyers in the country as they are fostering this rising breed by giving them an affordable 'Abarth', yes you heard it right. The shock came in the form of 145 hp Abarth Punto EVO coming to India around October! Fiat is calling it "Affordable" and rumours has it, the Abarth Punto EVO will be a sub-10 lac hatch, yes this 145 horses 200+ Nm Italian nutcracker will be a sub-10 lac hatch! We feel that the growing demands of these powerful hatches will definitely support the sales of the Abarth Punto EVO and this car deserves to sell!


Apart from the Abarth Punto, last year Hyundai has also announced that they will put their new 1.0L turbo petrol motor in the i20, European markets will get it this year. It is most likely to come to our market too. Honda is also expected to introduce City's 1.5-liter i-VTEC engine in the sportier version of Jazz. Tata also showcased 120bhp Bolt Sport at Geneva this year and Maruti is also coming up with a powerful 1.0l turbo BoosterJet petrol engine. Good zesty affordable motoring days are in the store for us in the imminent future, courtesy to the Indians who have started accepting go fast hatches. To the west, these might be 'warm hatches' but to us they are the hot hatches. Let us see how things unfold for this 'Abarth' Punto EVO and its expected peers.
Thanks for reading, you're views are welcomed in the comment section!
PS: 1.8L TSI 192PS Polo GTI is also in town, VW is testing it in India, god knows why; hotter Polos coming?


Was this article helpful ?
0 out of 0 found this helpful