Human Rights Day - United Nations' Hot Wheels with Indian Connection
Modified On Dec 11, 2015 11:28 AM By Manish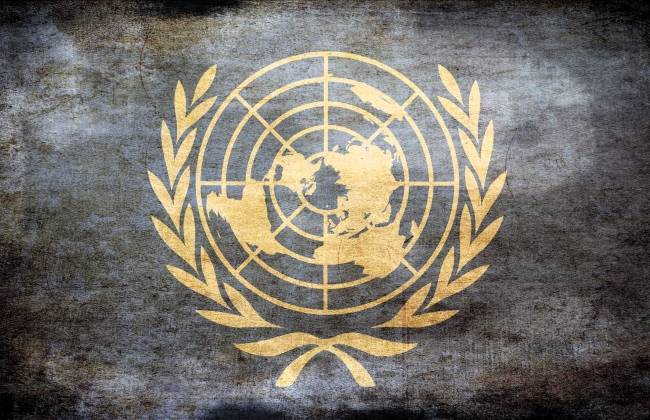 I have always believed that automobiles are the perfect example of human spirit's triumph over the most adverse challenges and what challenge can be more adverse, than that of peacekeeping. 10th December marks the 'Human Rights day' and celebrating the same, we have compiled a list of heroic cars, which have been crucial to upholding peace, assisting citizens in exercising their fundamental rights and saving the world "every day of the week and twice on Sunday."
Toyota Land Cruiser 200
Price: Rs. 1.3 crores (Ex-showroom, New Delhi)

Kicking off our list is the Toyota Land Cruiser 200 and this SUV is the "poster boy" for United Nation vehicles. Under the hood, Land Cruiser 200 features a 4.5 litre 32 valve DOHC V8 diesel engine, which is capable of producing 195bhp @3400rpm and a peak torque of 650Nm in the range of 1600 to 2600rpm. The powerplant comes mated to an automatic transmission and features a four-wheel drive type. The SUV can easily seat eight people with three-across seating in the second and third rows. The car's overwhelming price tag clearly reflects that United Nations troops know how to tread in style.
Get On-road Price of Toyota Land Cruiser 200
Toyota Land Cruiser Prado
Price: Rs. 88.8 lacs (Ex-showroom, New Delhi)

As far as the ultimate off-roader goes, this SUV comes as close to the title as possible, by a stock car. Under the hood, Prado features a 3-litre D-4D turbo diesel engine,which has been tweaked to deliver enhanced performance. The 3-litre unit produces a power output of 170.30bhp@3400rpm and 410Nm of torque in the range of 1600-2800rpm. The enormous engine comes mated to a five-speed automatic gearbox that distributes power to all four wheels. Inside the cabin, Land cruiser also offer gadgets like Multi-Terrain Select, a 7-inch screen, Multi-Terrain Monitor, second row heated seats and a tyre pressure monitoring system. The SUV also comes with 'Crawl Control', which regulates speed and braking, while treading on slippery/rugged terrains.
Get On-road Price of Toyota Land Cruiser Prado
Ford Endeavour
Price: Discontinued

Yes, Ford's highly revered premium SUV, the Ford Endeavour (Also known as Ford Everest, globally) is utilized by United Nations Organisation to carry out their operation in various parts of the globe. The previous generation of the Endeavour has been discontinued but is still popular in the pre-owned car market in India. You might be able to get your hands on a pre-owned Endeavour in decent nick for around Rs. 18 lacs or one can opt for the next installment of the car, which is slated to be launched in India soon.
The next-generation Ford Endeavour will feature two engine options that include a 2.2 liter diesel engine that will produce 158bhp and 385Nm of torque. The second engine option is a 3.2 liter 5 cylinder diesel TDCI engine, which is capable of producing 197bhp of power and 470Nm of torque. The 5 cylinder variants will come with a 6-speed automatic transmission, whereas the 2.2 liter engine variants will feature a 6-speed manual transmission and an option for AT.
Get an Alert for the Launch of Ford Endeavour
Isuzu D-Max
Price: Rs. 5.99- 7.64 lacs (Ex-showroom, New Delhi)

Next up is a car that features a rugged appeal, which is absolutely apt for the task it has been commissioned to carry out by the United Nations, the Isuzu D-Max. The pick-up incorporates a 2.5-liter, 4-Cylinder, Common Rail, Turbo-Charged Intercooled Diesel Engine that is capable of producing 135bhp@3600rpm and 294Nm of torque in the range of 1800 to 3200rpm. Do not expect many creature comforts as this is a tough car that has been designed to tackle the toughest of challenges.
Mahindra Jeep
Price: Rs. 5.2- 8.4 lacs (Ex-showroom, New Delhi)

Last but a point of pride for every Indian and for that matter every petrolhead humanitarian is the Mahindra Jeep. Yes, our home-grown Mahindra MM540 is out making rounds and saving lives in tense areas like Congo in Africa. There are many well restored examples of the car out there and if you look hard enough, you can find one for the right price but if that doesn't seem like your cup of tea, then do consider Mahindra's updated version of the MM540, the Mahindra Thar.
The car features a 2.5 CRDe motor producing 105 Bhp of power and 247 Nm of torque and capitalizes on its retro-modern aesthetics.
Was this article helpful ?
0 out of 0 found this helpful