Diesel Car Ban...Odd-Even Policy...BS-VI Norms...What Next?
Modified On Jan 18, 2016 02:02 PM By Sumit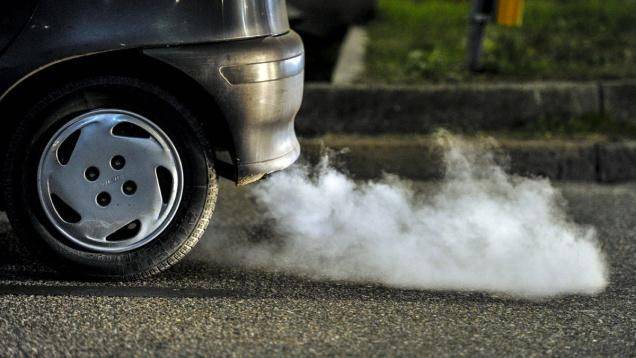 The Indian Government has announced that it will be bypassing the implementation of BS-V norms and will be switching directly to BS-VI norms. The deadline set for implementation of the same is April 1, 2020.
Odd-even policy in the capital has gathered many a headlines. If observations made during this trial period show improvement in air quality, the policy can be implied in future for even a longer duration.
Recently the Supreme Court placed a ban over sale of diesel cars in Delhi. The restriction is valid for three months and is applicable on cars which have an engine capacity of 2,000 cc or above. Almost all the carmakers are dismayed by such an order and some of them have even filed a petition against it. Electric and hybrid cars are getting the required attention, due to the ban.

Yes, cars run on fossil fuels (petrol and diesel) and thus emissions from them are a cause of pollution. But a question worth asking is by HOW MUCH?
Even the biggest and most qualified researchers would not like to disagree on the fact that technologies adopted by the automakers are of world class standard. By world class, I mean technologies used in North American and European countries. In fact, a large share of cars running on Indian roads are manufactured by foreign companies.
Recently, a study done by IIT Kanpur suggests that vehicular emissions contribute a total of 6-9% of the total pollution during summer season! Even if one wants to consider the data for winters, which does not exist for more than 3 months (in North India), emissions from car contribute 20-25% of the total pollution.

Let us also consider other sources of pollution. The epicenter for all the brouhaha, about pollution from cars, is Delhi. Construction activities going on in some pockets of the area are largely infamous for unregulated emissions. Apart from this, the National Capital is surrounded by states like Uttar Pradesh, Haryana and Rajasthan. Waste disposal, burning of waste and desert storm from these states have a major effect on the air quality of Delhi. The same study done by IITK, suggests that coal and flying ash contribute for 26-37%, while soil and road dust are responsible for 26-27% of the total pollution. Vehicular emissions are placed at a lazy fifth in the list of highest polluting agents in summers.
Talking about winters, secondary particles which are formed from reactions between gases Sox and Nox, are responsible for at least 25% of the total pollution. Even if vehicles rank second in this list, let us not forget that this includes emissions from commercial vehicles too. So why on earth are we restricting or banning private cars? Even if they are the easiest to hit, assuming they are a rich man's product, a better, logical, practical and result oriented approach will be to put some restriction in winters.

While the decision making power rests with the Judiciary and government, it remains to be seen what substantial results do we get on placing various restrictions in some form or the other on cars.
Also Read: Everything you need to know about Odd Even Policy in Delhi
Was this article helpful ?
0 out of 0 found this helpful