Celebrities Who Own Lamborghinis
Modified On Feb 18, 2016 11:48 AM By Manish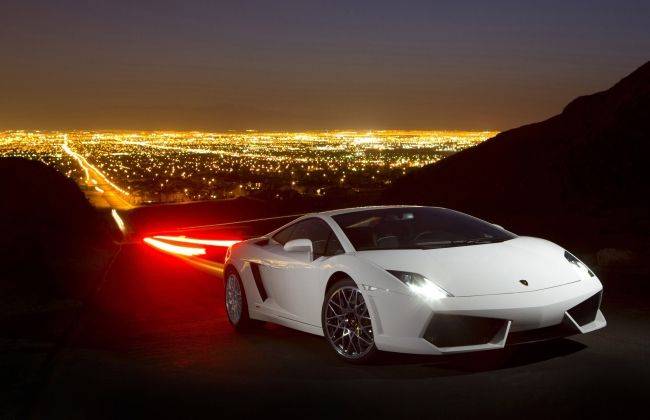 Well the prancing horse has always been an auto enthusiast's dream car but it was the raging bull that dictated the posters in his room. Lambos never bothered with the racing pedigree, they knew what they were all about, the Flash! And they stuck to it, rather well if I may add. I mean if the car company could get Bruce Wayne inside their ride, there isn't much left to be said. So we have compiled a list of Indian celebrities, who you can spot pacifying these Italian beasts on the roads near you. Let's have a look.
Anil Ambani's Gallardo

You would expect that the garage of a business tycoon like Anil Ambani would be full of boring gray and/or black limousines but that is not the case. Anil likes his fair share of sporty looking machines and one of his proud possessions is a canary yellow Gallardo.
Yuvraj Singh's Murcielago

Before Aventador, it was Murcielago that was taking on the duties of Lambo's V12 knights and this caught the attention of Indian cricketer Yuvraj Singh, who treated himself with an Orange Murcielago.
John Abraham's Gallardo

John Abraham loves his Hayabusas and Ninja's but even the Dhoom- star understands how crucial it is, to seek one's speed thrill in the safety of a cabin and with the stability of four wheels. So, the actor went out and bought a V10 Gallardo which was roughly twice the cost of an Audi R8 back then, but hey, no one said that Lambo owners had to be sensible, especially when we are talking about a black Gallardo.
Mallika Sherawat's Aventador

Remember when Rolls Royce turned down Malika's desire (rare sight) of purchasing a car from their lineup, well that didn't diminish her spirits at all. For that matter the actress went out and got herself a murderous Lamborghini Aventador SV (rarer sight). With more than 700PS of power under its belt, this monster also shares the privilege of ferrying around Christian Bale in Dark Knight rises.
Gautam Singhania's Gallardo and Aventador

Chairman of Raymond group, Gautam Singhania might be a Ferrari racer but even he couldn't ward off the charm of a Lambo. In his vast fleet of exotics, which includes Ferraris, hot rods and a drift-specific BMW M3, the business tycoon also indulges his automotive cravings with a Gallardo Superleggera LP570 and an Aventador.
Recommended Read:
Was this article helpful ?
0 out of 0 found this helpful