8 Things You Must Inspect Before Buying A Used Car
Published On Jul 18, 2019 08:20 PM By CarDekho
Made up your mind on a particular used car? Follow these steps while inspecting the vehicle to make sure you are not in for a surprise later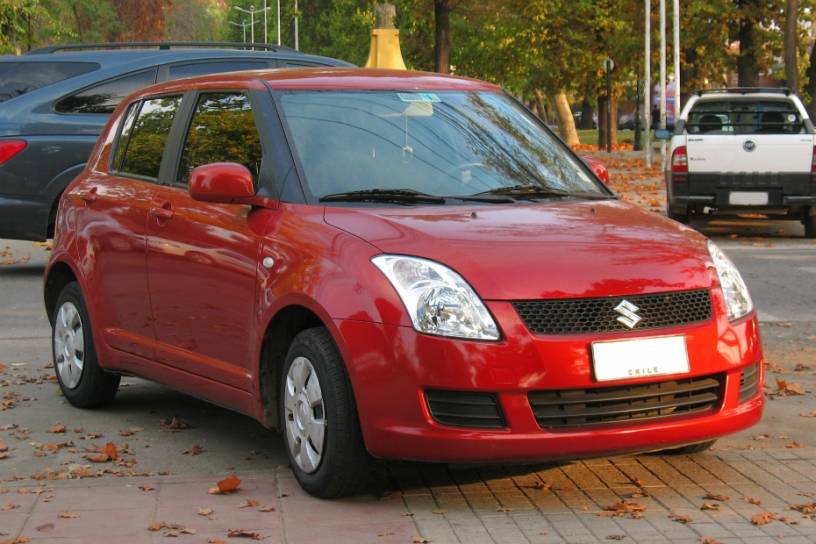 So you have been looking up used cars for some time now and have narrowed down your search to a few. It's time now for a physical inspection. Call up the owner/used car dealer and set up a meet. Tell him/her you want to inspect the car and take a test drive to gauge its condition. Here's what all you should look out for when doing so:
Body check - Take a good look at all the body panels of the car. See if any of the panels look like they have been repainted. You can make that out by comparing the colour of different panels or by running your hand over one to feel the texture. If it feels a bit coarse, it in all probability has been repainted. This could signal an accident in the car's past. Check the nuts holding these panels in place and see if they have paint on them. If paint is present, the vehicle has most probably been in an accident and has been repaired at a local garage. Apart from this, check for rusting. Have the car lifted up on a hydraulic lift and check its underbelly too.

Quality of rubber parts - Over time, the rubber parts installed in a vehicle become brittle due to ageing. They need to be replaced when this happens so that they can continue to do their job properly. Creaking noises from the suspension can signal worn out rubber mounts. Inspect door seals and windshield wipers closely to make sure they are in good condition. Have a good look at the vehicle's tyres also. On an average car tyres last around 50,000km per set. Cars that have been not been used for quite some time may have a deep tread but the rubber may be brittle, rendering it useless. Check even the spare tyre to make sure it is in decent condition or, heaven forbid, not missing!

Service history - If the seller has gotten the vehicle serviced at an authorised service centre all its life, a service history will be available with the manufacturer. Have a look at it to determine the service and repair jobs the vehicle has gone through over the years and see if everything is in order. This will also inform you of the most recent service and if the vehicle needs to be serviced at the time you are buying it. A service history will not always be available, but if one is, it is a sign that the owner is meticulous about maintaining proper records and the car has been treated well over the course of its life.

Papers - Check the registration certificate of the car to see when it was registered with the RTO. Cities like Delhi do not permit the entry of vehicles whose RC has expired once, even if it has been renewed timely. Also, check the RC to see if the vehicle was bought on loan or the full amount was paid upfront. In case of the former, ask the owner to share the NOC from the bank stating that the loan has been paid in full. Check the insurance papers as well. Insurance for premium cars is not cheap and if you will be required to renew it, you can use it as a bargaining chip to bring down the price of the car.

Mechanicals - Take the vehicle out for a spin to judge the quality of its mechanicals. Look out for peculiar noises and jerks in the powertrain. If you are not sure what to look for, take along a knowledgeable friend or a trusted mechanic. Driving the car at high speeds is not necessarily going to give you a fair idea of the quality of its mechanicals. Rather, drive it in a sedate manner and look out for any unnatural behaviour (wooden brakes, hindrance in turning the steering or difficulty in slotting in a gear) from the vehicle.

Electricals - Inspect each and every electrical part in the car and make sure they are functioning properly. Check all lights (headlamps, taillights, reversing lamp, cabin lamps), AC components, horn and anything else that is powered by the battery. Especially check the AC in multiple driving scenarios such as highway and city traffic to judge its performance. Also check the instrument cluster for any warning lights that might be on. Ask the owner about when the battery was replaced. If the battery is older than 4 years, you will have to factor in the cost of replacing it too.

Bonus Steps - If possible, carry out these checks too
Background check of the owner - If you are buying the vehicle from a friend, this step may not be as necessary. However, if you are buying the vehicle from an unknown person, it is a good idea to run a background check. Go through the person's social media profiles or talk to mutual friends if any. This may give you an idea about the owner's personality and how he/she has treated their vehicle over time.
Illegal activity - Check with your local police station to see if the vehicle has ever been involved in any unlawful activity. You will have to provide them with the number for this. Vehicles that have been involved in illegal activity might be summoned by courts and in case you mistakenly buy such a car, you could get entangled in the mess.
Was this article helpful ?
0 out of 0 found this helpful