5 Sports Cars India Deserves To Get
Modified On May 17, 2016 01:43 PM By Cyrus
56573 Views

Write a comment
If you are the kind of person who loves cars, you have to love the concept of a sports car. After all, what is not to like about a two-seater compact car that gives you the thrills of performance driving without costing a ridiculous amount of money? So here's our list of top five sports cars that India deserves!
Mazda Miata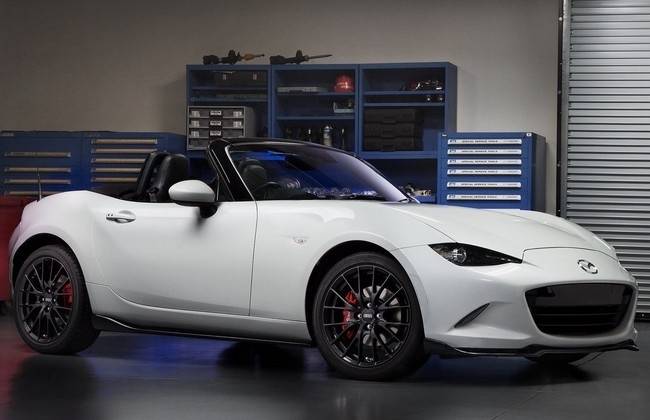 As the Internet so proudly says, 'the answer is always Miata'! The new Mazda Miata or MX5 is the most-sold sports car in history, and has a fan following that could dwarf even the most exotic Ferraris. It is cheap to buy, cheap to run, and has a list of aftermarket modifications that could fill up a 200-page notebook! But most importantly, it drives well. Really, really well. In fact, Miatas in the past have had some of the best chassis ever developed and, even though the tiny Japanese sports car makes about 200PS of peak power in its current avatar, it can still whoop most larger and more powerful cars around a set of tight and twisty mountain roads. We would love to see both the Mazda brand and the legendary Miata make its way to India soon!
Toyota GT86

After giving us a teaser of the GT86 at the 2014 Indian Auto Expo, Toyota didn't deem it necessary to give a market like India a slice of fun known as the GT86. With a relatively small engine making a relatively small amount of power, the GT86 -- just like the Miata before it -- has a long list of aftermarket mods that can make it look better and, more importantly, perform better. But why we really like the car is the fact that it is a simple and honest sports car that has an engine in the front, a manual gearbox and rear wheel drive with a set of skinny tyres that make the GT86 a hoot to drive and hoon around both city roads and country streets. Please, Toyota, if you are reading this, please let us have one!
Honda S660

If you haven't noticed yet, there seems to be a trend here. This is the third Japanese sports car in our list and this in particular is special as we drove one on the Motegi race circuit in Japan not too long ago. A small 660cc turbocharged engine mounted at the rear does duty in the Honda S660 with a rear-wheel drive set-up. Needless to say, the combination gives it go-kart--like handling, making it an absolute hoot to drive! The Honda S660 is, sadly, only for the Japanese market as of now and, although Honda has no real plans of bringing it to India, it would be quite popular with female audiences with its compact dimensions and automatic gearbox option. The only drawback of the Honda S660 is the fact that it is really small on the inside too, which makes it nearly impossible for larger people to fit into or drive.
Ariel Nomad

Okay, so this isn't a sports car in the conventional sense, but hear us out. The Ariel Nomad is the evil twin brother of the ridiculously fast Ariel Atom. And while the Atom was a track specialist, the Nomad can pretty much drive everywhere just as fast. The Nomad is essentially a two-seater tubular frame chassis with a four-cylinder Honda Type-R engine and raised ground clearance, which gives it the ability to go fast over tarmac, gravel or, in our case, potholes and ridiculous speed breakers! Drawbacks? Well, you cannot use it in the rain as it has no roof and you would have to have to shell out close to Rs 60 lakh to get one! But if we had the money and if we were looking for something bonkers, this would definitely top the list.
Abarth/Fiat 124 Spyder

We leave the best for the last. No, not because it is the most powerful, but because it is most certainly one of the prettiest cars Fiat has ever made! With a platform and a set of engines shared with the Mazda Miata, the Fiat 124 Spyder is the kind of car you can truly lust after. And if you wanted that beautiful hot body with even more power and performance, you could have the bonkers Abarth version. Could things in the relatively affordable sports car realm get any better right out of the factory? We think not. Now we know that Fiat hasn't exactly had the best run in India in recent years, but if there's a chance that our pestering, prodding and begging could get them to bring the 124 Spyder to India, we will do our very best.
Would you add or remove anything from our list? Do post in the comments below to tell us your choices. But remember, no exotic super cars, please!
Was this article helpful ?
0 out of 0 found this helpful