If you have insured your car, you must... [Sponsored Feature]
Modified On Mar 14, 2018 04:54 PM By Aakash
473266 Views

Write a comment
Buying a car is a very emotional decision. After all, spending your hard-earned money on an asset that is soon going to be a part of your life requires careful planning. Now, this journey doesn't end when your prized possession enters your parking space for the first time. In fact, the journey begins just after that!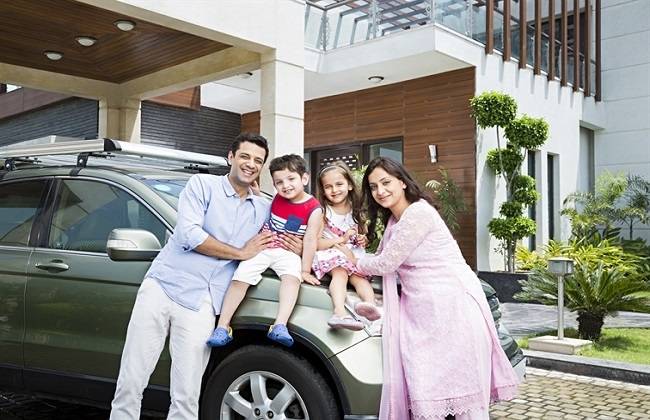 Car Insurance – It's only logical, right?
Yes, car insurance is mandatory by law, but that's because it makes sense to insure your car. A car insurance protects you from the financial burden in unwanted scenarios such as accidents, theft, natural calamities and so on. Opting for a car insurance makes sure that you sleep trouble-free without any fear against your car's safety.
What's more important for your family – your car or your life?
Being safe and secure is definitely the best feeling in the world. But, have you ever considered the same about your family? A car insurance will ensure that you don't have to bear the cost of repairs, but have you thought about what will happen to your family if something unfortunate happens to you? Will your family have enough money to still lead a comfortable life? To ensure that they can still lead a comfortable life, you need to make sure they are financially protected no matter what. A term life insurance does just that. It is the simplest and most affordable type of life insurance that provides high cover at low rates. In the case of an unfortunate event, your family will not have to bear a huge financial burden because of the loss of income. Don't confuse it with a life insurance plan which is meant for savings. Term life insurance is purely for protection of your family.
Why is a term life insurance a must have today?
A term life insurance plan works as an income protection insurance. In case of your death, your family can use the money to pay off any outstanding loan like a car loan or home loan. In addition to this, other day-to-day expenses, child's education, fuel cost etc. would be taken care of ensuring a comfortable life for your dependents. Now imagine what would happen if you do not have a term insurance policy? While having to cope you're your loss, your family would also have to struggle and find a way to repay the remaining EMIs of any outstanding loan and still have enough money to manage regular day-to-day expenses. There is only one financial instrument that ensures this does not happen & your family is completely protected - a term life insurance plan.
Is it worth it?
Yes. Most experts recommend term life insurance as a must have for anyone with dependents. With over 10 crore registrations for government initiatives like Pradhan Mantri Jeevan Jyoti Bima Yojana (PMJJBY), people have started realizing the importance of financially protecting their dependents with a term life insurance plan. Coming down to cost, a term life insurance will cost you much less than your car insurance. To ensure that your family is completely financially secure, your term life cover should be at least 10 times your annual income. So, if your annual income is in around Rs. 10 lakhs per annum, you should choose a term life cover of at least Rs. 1 Crore. The table below will give you a feel of how much a term life insurance will cost you vis-à-vis car insurance.
| | | |
| --- | --- | --- |
| | Car Insurance | Term Life Insurance |
| Insurance Cover | Rs. 10 Lakh | Rs. 1.5 Crore |
| Annual premium | Rs. 25,000 | Rs. 12,000 |
If your family can be financially protected at less than half the cost you protect your car, don't you think it's worth it? We certainly think so. To know more about importance of term life insurance plans, click here.
Get it online You can buy term life insurance online form any of the top life insurance companies in India. It is simple, cheaper and convenient. The first step is to calculate your premium using the calculator below, choose your type of plan and proceed to filling the application form – all online in just 10 minutes!
Bonus Tip: If your birthday is around the corner you must buy before that. Premiums of term life insurance plans increase with age.
If you have insured your car, you must.... insure your life!
Was this article helpful ?
0 out of 0 found this helpful