Sponsored
What Makes EVs Different From Regular Combustion Engine Cars?
Published On Dec 13, 2019 04:48 PM By Sponsored
An electric car is a lot like a regular car, just better and with a smaller carbon footprint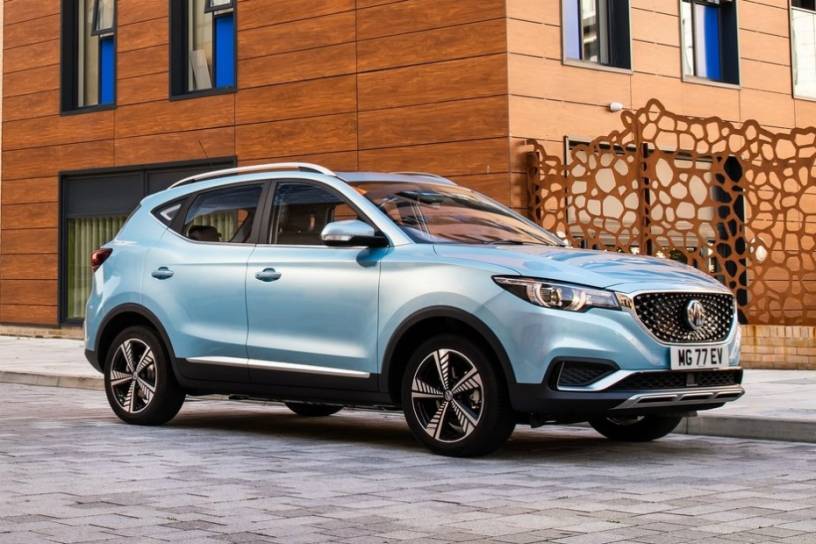 The push towards electric mobility can be a bit intimidating with the world's top manufacturers unveiling flashy electric cars as their 'vision of the future'. However, not every electric vehicle is aiming to revolutionise the way we travel. Many EVs are just looking to do the same as usual, but use electricity for zero emissions instead of burning fossil fuels.
There are many advantages to an electric car over a regular car that uses an internal combustion engine(ICE), other than clean emissions. A battery pack powers the electric motor(s) the same way a fuel tank feeds an engine to turn the axles that facilitate a vehicle's movement. However, the EV structure and layout is much simpler than an ICE model and it has fewer moving parts. An electric car like the MG ZS EV doesn't even need a transmission. There are a number of other components in an EV powertrain such as power modules and controller units for the storage and management of electricity.

A platform that is specially designed and developed for electric cars doesn't have to follow the same limitations that an ICE model would. In most EVs, the battery pack is positioned in the floor of the car between both axles and the electric motor is usually mounted on the driven axle. This allows car designers to maximise cabin space for added comfort. The absence of a transmission also allows for a completely flat floor.
Most large EVs offer two trunks - one in the back as usual and the other up front where the engine would be. However, the models that are converted or modified for an EV powertrain tend to pack in the additional components in place of the ICE instead of offering a front luggage space.

In terms of the driving experience too, an EV is often more engaging than its ICE counterpart. The electric motors offer immediate throttle response and an immense amount of torque which allows the EV to accelerate much quicker, a handy trait while overtaking a slow car. Most EVs also offer driving modes allowing a single vehicle to offer multiple driving traits and allow the user to switch between them as needed. The absence of mini-explosions of an ICE also reduces the NVH levels and emits almost all vibrations from the driving experience.

Electric cars such as the MG ZS EV, also offer a regenerative braking function. When you're not pressing the throttle pedal, this feature uses the movement of the wheels to recuperate some electrical energy. The friction from the process has the same effect as gently applying the brakes. In slow moving traffic or even on highways, this allows an EV user to navigate their route without needing to use the brake pedal often.

The switch to electric mobility does offer the above mentioned advantages and more, but it still has its challenges of course. Many of them revolve around recharging the batteries. The most obvious issue is time. With an ICE model, you can pull into a fuel station, pump in petrol or diesel, and be on your way with a full tank in less than 10 minutes. However, most EVs take at least an hour to completely replenish the battery and that's using special fast chargers. Specially provided wallbox chargers take around 6 hours to the same while a regular power point would take nearly half a day. Modern EVs like the MG ZS EV takes 40 minutes to charge from 0 to 80 percent using a 50kW DC fast charger while the 7.4kWh AC wall box charger takes six to eight hours for a full charge. This is assuming you can find a charge point. That brings us to the next big challenge for electric mobility, especially in India - infrastructure.

While an EV does not require any special kind of road surface to drive on or is limited to urban terrain alone, it does need a reliable charging network. This would allow EVs to be a viable means of transport for a far wider range of purposes other than just intra-city commuting or being restricted to certain areas with a few charging locations.
Even though the government will take its own time in setting up the necessary infrastructure, carmakers that have EV models in their portfolio are already taking the initiative. For instance, MG Motor is setting up charging stations across India in partnership with Fortum and has tied up with Exicom for reusing and recycling EV batteries. The EV chargers will be available at MG dealerships even before the brand launches its first EV offering in India. Steps like these go a long way to attract people to an EV that would suit their car needs and stop looking at ICE solutions alone. After all, in many ways an electric car is simply an improved and cleaner version of a regular fuel-powered car.
Was this article helpful ?
0 out of 0 found this helpful