Worst service for Volkswagen in chennai by abra motors
I own a Polo car, which met with an accident, damaging the car bottom/ oil sump. The car was handed over to Abra motors. Abra Motors, Chennai surveyed the car on 24.01.2014 and informed that the oil sump had a crack and it has to be replaced. Insurance surveyor inspected on the same day and approved the value of about INR 26,500, against INR about 48,000 raised by the dealer. Mr. Muthuvel Murugan of Abra Motors informed that the car will be made ready on 31st January. When I enquired on 31st January, he informed that there were damages in the engine and therefore the parts value of about INR 3,45,000 has to be replaced. I was shocked and surprised and enquired in detail. He mentioned that oil pressure was low and hence the bearing has scoring marks and therefore he is suspecting that the crankshaft and the related parts must have been damaged.  When I asked that there was no low oil indication in the car which is supposed to warn, he explained that the low oil indication is not oil level, it is low oil pressure and it will not appear, if there is slight pressure.   I again clarified with him that, if there is no pressure warning, then it must supply oil to the critical parts for which he mentioned that the low oil indication must have come when the incident happened. I mentioned to him that no oil indication warning appeared and I also confirmed him that if there was no indication at the time of handing over the car on 24.01.2014. He has no technical reason to clarify my doubt. Hence, I requested him to coordinate with the insurance and convince them to accept the engine related damages due to the accident.  After rigorously following with Abra Motors daily, 7.02.2014 they informed that insurance denied to approve the engine damages and they mentioned that we need to pay about INR  65,000 for rectifying the engine, besides the insurance approval on the oil sump parts.  I mentioned to him that I am totally dissatisfied to pay any amount when I have invested on the Volkswagen the costliest car in the market along with extended warranty payment and also having Insurance covering bumper to bumper through the policy referred above. He replied that I have the following three options:   1. Rectify the car as per the insurance approval on oil sump parts and pay about INR 6,900 for oil etc.,Muthuvel Murugan informed that Abra Motors does not recommend this , as the engine might seize at any time. 2. Rectify the car as per the insurance approval on oil sump parts and pay about INR 24,000 for oil seal, oil etc.,. This is not safe but ok to use the car. 3. Rectify the car as per the insurance approval on oil sump parts and pay about INR 65,000 for bearings, oil seal,oil, etc.,. This is recommended. I have now confirmed to Abro Motors/ Mr. Muthuvel Muruganto rectify the car as per point 2 recommendations and informed him that I will be making a complaint to you on this cost of INR 24,000.  I am not convinced on the above recommendations, since the accident should be covered either by insurance or by extended warranty scheme.  Moreover if the engine bearings and other parts are getting damaged without oil indication warning then it is design fault by Volkswagen. With all the above additional payment for full car insurance and warranty, why I should bear additional cost for rectification charges?
Write your Comment on Volkswagen Polo 2009-2013
1
T
thamim ansari
Jan 17, 2017 3:22:39 PM
I have brought used VW polo 1.2 TDI (2011) model. I don't feel any major problem after i drove 3000 km with in two days. But i felt some minor noise at bumps in both front and rear wheel suspension. then when i drive my car around the speed of 60-80km the staring not responding fairly( if i turn and hold my staring wheel slightly either left or right after if i released my staring wheel it doesn't come to their actual position. Mean straight position) i don't know reason for this issue..
Reply
2
T
thamim ansari
Jan 17, 2017 3:25:20 PM
Please could some one help me out to where i should produce my car for this issue?
Reply
1
S
suganthi
May 25, 2015 8:34:00 PM
very much unsatisfied with the car ..we bought the car (new polo) on 20.05.2015 . It was not even two days(i.e less than 100 kms) and surprisingly while i was driving i happen to see the clutch plate not functioning well. This was informed at the showroom during the time of getting the car registered and they said its new so it will start functioning well as u drive...but unfortunately i was stuck up in the middle of the road. It may be due to manufacturing defect. I want my clutch to be replaced with a new one. Not at all satisfied :/
Reply
1
G
ganeshbaalaji
Apr 8, 2015 1:08:01 AM
Vw abra motors Mr sriram is very good and kind person whenever i left my car at abra ambatur vw vento highline tn32ay5333 for any problem are general service they will give the car on time they are supporting 24/7 we have a another car in bangalore also in banagalre all vw service center are worst for any service for my bangalore car we will come to chennai and leave mycar in abra motors even tho i am travelling 900km for my service abra motors are very good in service and reliable When i met with my car accident in chennai i left my car in vw sundaram motors they are charging more than abra motors in sundarm they informing 125000/ as i am getting same quote from abra for 87000/- mean while in sundaram they i need to change all things in my front end in abra they scanned my car these are the parts should be change then i towed my car from sundaram to abra motors ambatur kindly dont tell if you people could not able to drive CAR dont comment like this i think some people are not worth for vw D Dear vw kindly dont sell your car to these types of local people they will write like this only the best car for ever
Reply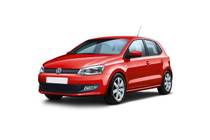 This car model has expired