CHILD LOCK in Trend line-Diesel
Look and Style - I have RED_Trendline, overall the look is smart & classy Comfort - I drive mostly everyday 40KM, the car is very comfortable. Pickup - I have concern with Pickup. As i have driven Maruti Swift & Fabia but Swift is much better in pick-up then POLO Mileage - Till now the mileage no concern, i am very happy. Best Features - Over all everything about the car is great Needs to improve - I NEED HELP, as per the sales person there is NO CHILD LOCK, anyone can help me or know about the same. One can lock from driver side door but from inside anyone can open.
Write your Comment on Volkswagen Polo 2009-2013
1
R
raj
Aug 29, 2011 4:22:24 PM
Pick up is the best in its class after 2000 rpm thats when the turbocharger kicks in company advises u to drive within 2000 and 3000 rpm for good pickup and milage
Reply
1
S
syed ishfaq
May 22, 2011 11:56:03 AM
I want to purchase a car which iz best swift vdi or wolkswagon polo or i20
Reply
2
V
vasudha
May 22, 2011 5:51:02 PM
Hi Syed, I have POLO & my Brother in law has Swift Diesel. Truly speaking we both spend the same amount around 6 lakhs. But difference is there which you can decide by test drive. 1. The pick up of Swift is better then POLO 2. POLO service happens after year but Swift has same schedule of 5000 KM or 6 months. 3. New features are there is POLO but in Swift there is nothing much. 4. Average is same of both the cars. Let me know for any more query regards Vasudha
Reply
3
K
keshor
May 27, 2011 5:10:50 PM
Hi Syed, i have a Polo Diesel, Comfort Line. Its almost an year old. I finished my 1st service at 15K Kms & the service cost is expensive. Approx you have to spend Rs. 9 to 10K. Quality of Polo is good compared to any other cars in that segment. It beats every competitor in Built quality, plastic quality etc etc. Mileage i think its approx 19 to 20 in High Way at a speed of 70 to 80Kmph. & Brand.
Reply
3
a
ajay kumar
Jun 17, 2011 11:21:49 PM
Hello Mr. Syed...I have a query about Polo....I am planning to buy it's...1.6l Highline petrol version...but due to hike in petrol prices...i though 1.2l D Highline is good.... But should this thing compensate with the life of car...e.g 1.2l D Highline has 3 cylinders but 1.6l Petrol has 4 cylinders...and if we see on the long terms than i though 1.6l Petrol has more life than 1.2d. Also tell me, is Polo suitable for hilly areas with low temperature and steep and inclined roads.
Reply
4
s
sriram
Jun 22, 2011 3:23:45 PM
Hi Ajay, we can not define the life of the car/engine based upon its capacity. Only difference b/w Polo 1.2L or Polo 1.6L engine is the number of cylinders & power of the engine... 1.6L engine is nothing but the engine one used in VW Vento. It will have more pickup & power than 1.2L Polo. And less mileage than 1.2L Polo. Only these are the differences. And for sure you can use any hatch back car available in India at any where in India... Life of the car is purely based on how you handle the car.... If you concern about Petrol price hike, prefer a Diesel Car....
1
s
sriram
Apr 26, 2011 4:33:51 PM
Dear All, This is Sriram from Madurai.. I own VW Polo Petrol Trendline. What ever you are talking above is Central Locking. In VW cars, Central Locking is little strange & different. I.e If the driver locks the entire car door system using the central lock key, any one could be able to open the door from inside (Beware of children). But no one can open it from outside. Of course boot door can not be opened during central lock active. This is something different from other cars which do not allow opening the door from inside.. I dont think that it is a good feature from VW. Rather, it should have done in reverse as any one can open it from outside, not from inside :-)..... Regarding the child lock, trendline has the child lock in both the rear doors.. But it is a manual lock & pre-determined lock. When you want to keep your children at rear seats and block them from opening the door, you can put the child lock at any rear door and close the door as usual. No one can open the child locked rear door from inside. only from outside, it can be opened (during no central lock active).. To put child lock, just check at the close face of rear doors and you will find a child baby symbol & a arrow mark in which direction you need to lock. Put your car key in the lock hole & rotate to the given direction. Child lock will be active always as long as you unlock it. It is manual in Trendline. I am not sure about it is automated in highline or not.... Thanks.. Have a nice car..
Reply
2
A
aditya sahu
Dec 4, 2011 12:19:29 PM
i have polo trendline but i can not see this feature can you please upload the pic so it become clear. PLEASE I WANT YOUR HELP PLEASEEE
Reply
3
a
aditya
Dec 4, 2011 3:21:01 PM
Oh I saw it Okay I found it WOWWW so beutiful featureee !!! Amazed THANKS TO YOU
Reply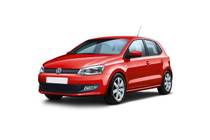 This car model has expired