Kia Carens Fleet Introduction: 800Km Review
Published On Mar 23, 2022 By Nabeel for Kia Carens
Only a few cars excel at doing their intended job without having to try very hard. The Carens is one such example.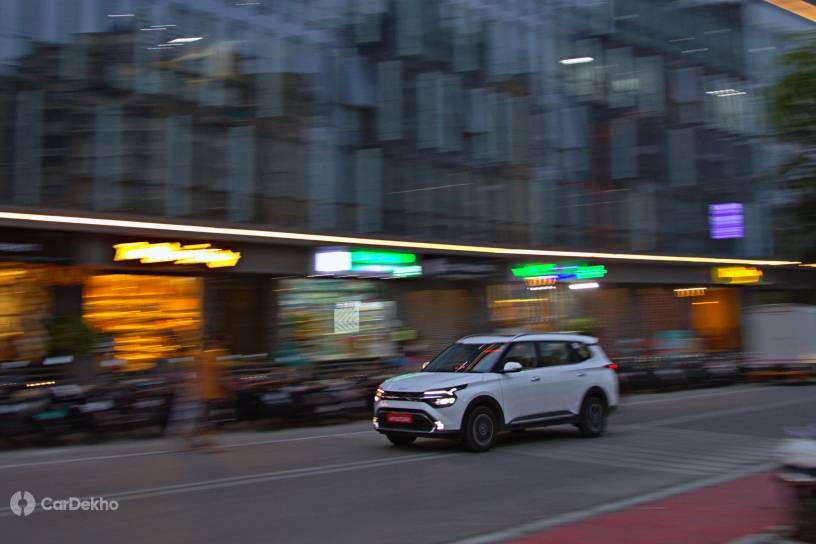 Cars today have to try extremely hard to stand out. Mostly because they are all 'SUVs' but also because every other one comes loaded with premium features. In fact carmakers often add gimmicky features with the sole purpose of standing out in a sea of rivals. With the Carens, however, Kia is doing things differently: A, it is an MPV, which already helps it be more focused; and B, it trades flashy features for everyday usability and practicality, which further adds to its intended purpose – keeping the family comfortable and well managed over long distances.

The CarDekho family will be testing this experience for the next five month where the Carens will be going on long road trips, will do some duties as a production backup car and will also undergo a service experience. We have already spent a month and 800km with the Carens. Here are the first impressions.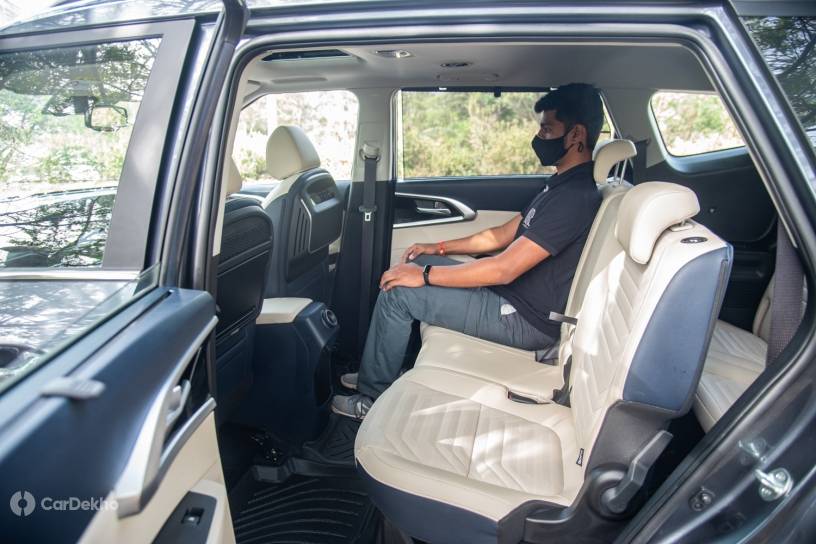 It's Spacious - I am a big fan of MPVs, simply because they are more focused on practicality and less bothered with flamboyance. The Carens, at least for now, stands true to this brief. The moment you step inside - the very tall roof, wide cabin and flush dashboard make it feel extremely spacious. We have the Luxury Plus variant which adds a sense of personal space in the second row, courtesy the captain seats.

Super Practical - In our four Pune to Mumbai journeys so far, the Carens practicality has been a step above everything else we have had in a long time. Each door pocket can hold three bottles and hence the water and cola bottles go there easily. The large centre armrest is deep with a removable tray where the keys, snacks, wallet and cables rest.

The two cooled central cupholders are super effective in keeping the cans chilled. The wireless charger keeps the phone charged. Handy change remains in the driver's pop out storage. Another pop out cup holder just over the passenger AC vents keeps their bottle cool. The underseat tray holds the paperwork, whereas the glovebox can be used for other handy items. And all of these come into play on a road trip and keep you well managed.

Spacious Boot - Even with the three rows up, grocery bags, small airport suitcases and gym bags easily fit in the Carens. You don't have to fold the seats to hunt for usable space. I wish there was a 12V socket here though.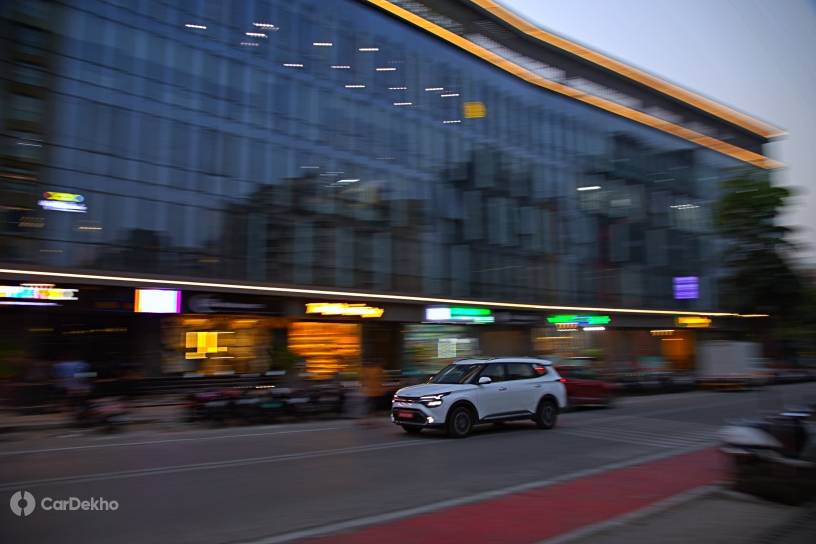 Diesel AT - An MPV needs to be smoother to drive more than it needs to be fast. The 1.5-litre diesel automatic drivetrain is doing just that. It's refined, relaxed and effortless to drive. It does feel a bit slow to pick up speeds when you are in a hurry, but that is when you shift to the Sport mode to help things along.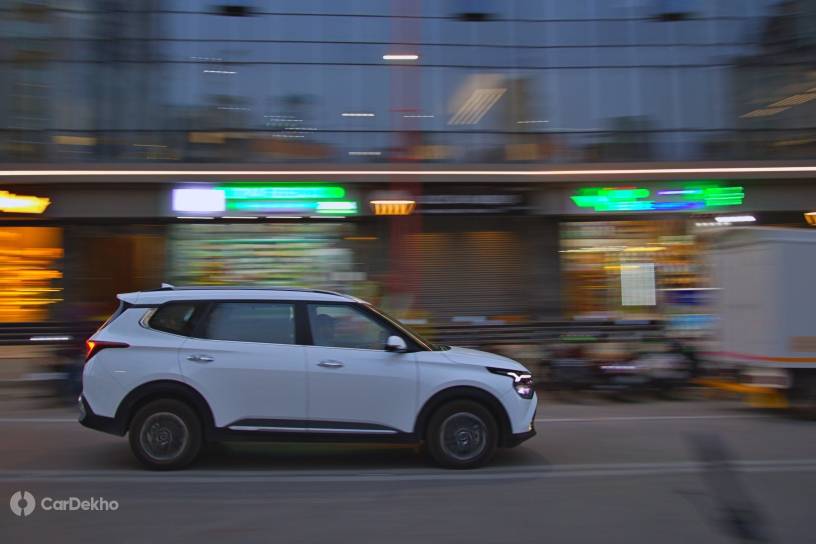 Comfortable Ride - The Carens, with its 16-inch alloy wheels and tall sidewalls is a comfortable MPV. It manages to keep the occupants well cushioned and insulated over the bad patches. However, the middle-row occupants do feel the bumps more, and also feel more body movement under low load as the rear suspension is stiffened up.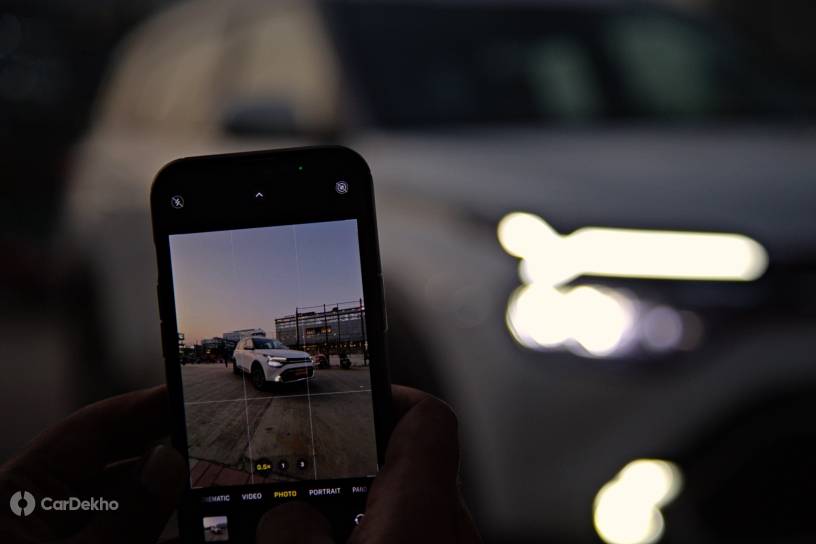 These were quick first impressions. We will be diving into detail with each coming report. Stay tuned.
Date Received: 25th Feb 2022
Kilometres when received: 2000km
Kilometres done till date: 2755km
Mileage: 14kmpl (Mostly Highway)