Jeep Compass 4800km Report: Adios Jeep
Published On Nov 03, 2022 By Arun for Jeep Compass
Bidding goodbye was a whole lot harder than I thought it would be!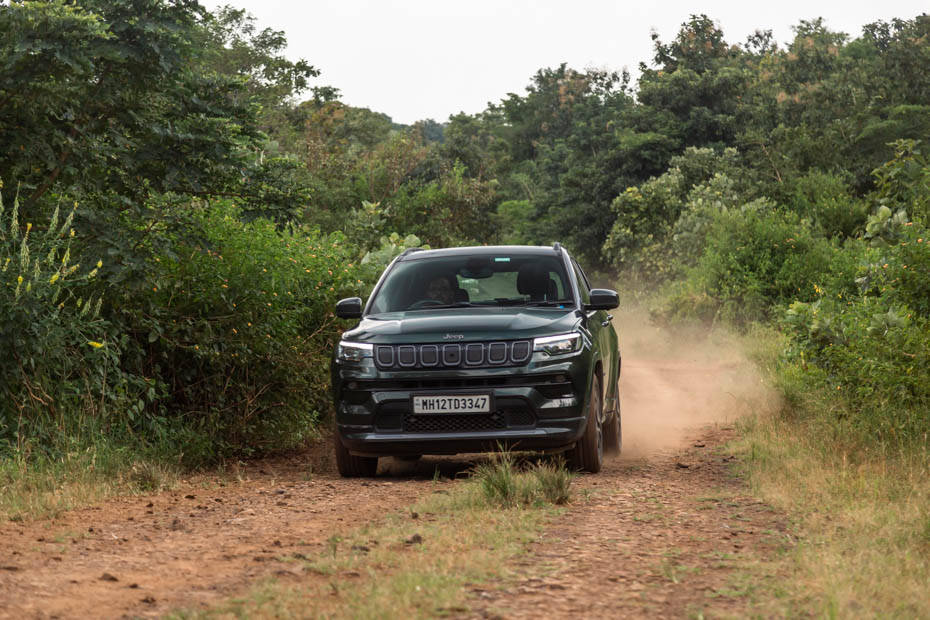 Without a thought, charging cables, loose change, and random receipts get thrown into a cloth bag. There's a driver patiently waiting right outside, ready to take the Compass back. I've removed the little Hulk keychain I lovingly got for the Compass. This feels oddly empty.
As the Compass is backing out of my parking spot and disappearing towards the exit, it reaffirms a belief. I can sum up the Jeep Compass in one word. And that has to be 'misunderstood'. Let me explain.

To begin with, the Compass sits in a segment that, by its own, is quite confused. The Rs 25-35 lakh bracket has to deal with heat from the new-generation compact SUVs that offer features by the bucketload, while fending off the entry-level options from the luxury carmakers. It's a very fine line that one needs to walk, and the Compass manages to do that with a lot of honesty.

If you were to ask me what I miss the most about the Compass now that it's gone, I have to say it is the tank-like build. It felt like a safe-space the minute you'd step in. This — to a lot of you willing to shell out the big bucks — is something you'll primarily appreciate over the smaller SUVs. Then there's the fact that it's incredibly close in terms of feel-good to the big brands.
Second, I'd miss the way it drove. The Compass is a driver's SUV through and through. Tushar and I have done many expressway runs with this. Google Maps' ETA seemed like a suggestion at the destination. But that powertrain and chassis lend so much confidence to the driver, that it makes you reach for the keys no matter what point B is.

For its final assignment, the Compass was called upon to be the backup car for our Scorpio N vs XUV700 story. Boot full of equipment, it managed to fly through an off-road trail we'd chosen to shoot at. Post shoot, I was happy driving the camera car back to the office.

So, nearly 5000km worth of driving in a little over three months has made me a whole lot more certain about the Compass. It's a hoot to drive, has a design that will age gracefully and has just the right amount of features. If you equate price-to-size, or price-to-rear seat space, you might be a little disappointed. You'd also have to make do with a few quirks the Compass has: the random infotainment crashes, the slightly slow gearbox, the weirdly placed boot close switch, the moody air-conditioning. To me, none of them seem like dealbreakers.
Like most things that are misunderstood, the Compass too needs time. Once you warm up to one, you'd want nothing else.

Date Acquired: June 22, 2022
Km reading when acquired: 21,000km
Km done till date: 25,800km
Mileage: 9kmpl (City) | 13.5-15kmpl (Expressway)
Highlights:
Just the right amount of features.

Begs to be driven hard!

4x4 capability will take you anywhere you point it too!

Solidly built inside out.