Mahindra XUV500 Road Test Review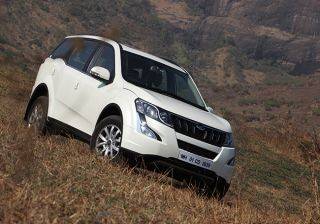 It's been four years since the first XUV debuted on Mahindra showroom floors. The  XUV5OO was a huge departure for Mahindra. It had forayed into developing a properly upmarket offering; a diametric opposite to their stronghand - building rugged, purposeful, apocalypse surviving UVs. Over the course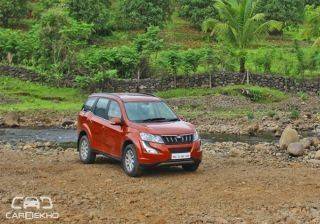 Not so long ago, Mahindra and Mahindra were best known for the Bolero. Rewind back a bit more, and the Armada would flash before your eyes. Roll back further and you reach a stage where the only claim to fame Mahindra had, was remaking the iconic Jeep. Over the past decade, Mahindra has taken huge l

In a jungle, there are animals that walk leisurely and there are other animals that pounce on their prey. One such pouncing animal is the Cheetah. It's strong, bold, very agile and relentless in attitude. No matter what and no matter when, it makes sure to get its prey very quickly and effortlessly.
Top road test on similar cars
Thank you!
We would consider your suggestion. Thanks for Golden words.
×
×
Select your city
To get a better CarDekho experience
Advertise With Us
Cardekho is the right platform to reach out to your customers. We ensure that your advertising messages reach the relevant customer in the right way.
For any advertising options and corporate tie-ups, you may contact us at the below details:
HEAD OFFICE
Girnar Software Pvt. Ltd., JTM, Model Town, Near Jagatpura Flyover, Jaipur -302017 Phone: +91-141-2611889
NORTH
Siddharth Sharma (+91-9971900499) Vinil Arora (+91-9818358766)
WEST & SOUTH
Amol Kelkar (+91-9833155866) Ria Kaul (+91-9820295866)
×