An EV Has Been Inducted In The Mining Industry For The First Time In India
Modified On Feb 01, 2023 11:42 AM By Ansh
Hindustan Zinc becomes the country's first mining company to use a battery-powered mining vehicle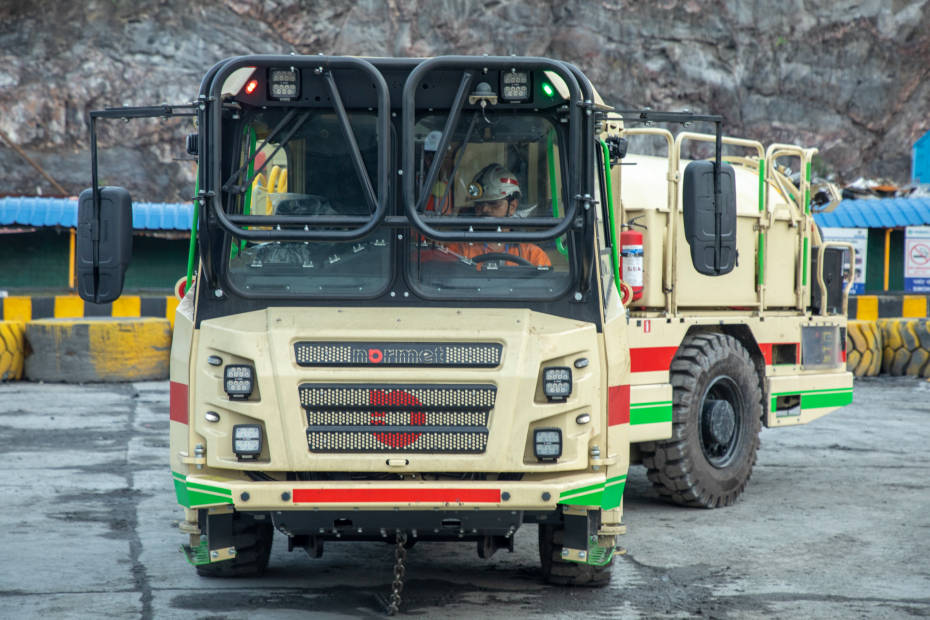 While electric vehicles have slowly started finding a place in people's homes, they now seem to have caught the attention of the mining industry as well. Hindustan Zinc, an Indian mining company, has inducted a battery electric vehicle (BEV) into its fleet of mining vehicles, a first for the company and the industry alike.
Called the Normet Utimec MF 500 Transmixer SmartDrive EV, it has been deployed at the company's Sindesar Khurd mine.
Also Read: Tata Sierra To Be First In Its Segment To Offer 4-Seat Lounge Layout
It uses a 90kWh battery pack with a dual motor setup and four-wheel-drive for its operations and has an output of 272PS (combined). Normet's BEV has a speed of 20kmph and can go for up to 30km. This battery pack can be refilled from nought to 80 per cent in up to 40 minutes using a fast DC charger. For reference, the Jaguar I-Pace uses a battery pack of the same capacity which offers a claimed range of 470km and its electric powertrain has a combined output of 400PS.

In India, the process of mining is one of the key contributors to air pollution, with a significant share coming from diesel-powered mining vehicles. The conversion of these vehicles into electric-powered ones, it is believed, will help in achieving zero emissions (decarbonisation) and lower operating costs.
Also Read: Anand Mahindra To Handover The 1 Of 1 XUV400 EV To Auction Winner On February 10
To work on this issue, Hindustan Zinc plans to introduce more of Normet's SmartDrive electric mining vehicles to its fleet including an explosive charger and a concrete sprayer, both of which use the same 90kWh battery pack. The company also plans to convert all of its 900-odd diesel-powered mining vehicles into electric ones in the next five years with an investment of over USD 1 billion (~Rs 8,181 crore).
Was this article helpful ?
2 out of 2 found this helpful