Ultimate Car commercials of All Time
Modified On Oct 30, 2015 12:26 PM By Manish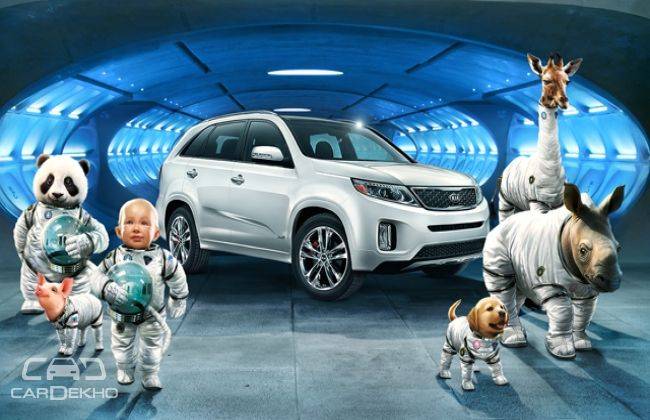 Here's the thing about marketing, if creators and inventors are Gods of the modern age, then marketers are the titans. Marketers, much like the Greek titan Prometheus are responsible for bringing these gifts of creation to the masses, without which the world forever remain in darkness rendering these innovations pointless. So, we have compiled a list of top ten car commercials, which we believe have done the best job of grabbing the attention of masses and educating them on what they may have been missing out on.
Ford Sports Ka: Ka's Evil Brother
Ford has had a long heritage of outlaw affiliations, starting all the way back to early 20th century, when its sedans were the car of choice for illegal booze (moonshine) bootleggers in America. Adding to that, the menacing appeal that performance editions of standard cars exude and you can understand what the creative approach of the ad-men would have been for this particular car.
Toyota RAV: A Car to Make Your Own
Dominance has at some point or the other in one's relationship, become the center of focus and there have been various instances, where spouses have made desperate attempts for the sake of their love. In this case however, love is not shared by the partners as they fight over to get those precious moment with someone or for that matter something else.
Hyundai Veloster: Two Doors on the Safe Side
Commuting with passengers is always a nuisance and it's not because you don't care for them but on the contrary, it is because you do care for them that you feel responsible for their safety. In today's day and age you never know what or who lurks around the corner.
BMW M5: World's Fastest Saloon
Have you ever wondered while watching those larger than life stunt videos, which require days of practice to execute that "who did they get to film that?" and did he/she also go through the same training, even though they weren't awarded with the recognition. If not, then here is some food for thought.
Ford Falcon Ecoboost: Six Cylinder Performance from a Four Cylinder Engine
Fair warning: This commercial is not for the faint hearted or for that matter, any of the PETA supporters. We all know the strides that Ford has made with its EcoBoost technology, in terms of enhancing the performance from its engines and in this particular video, Ford is hell bent on showcasing its talents in the most graphical way possible. Also this video is not for those who love a good happy ending.
Honda Accord: Isn't it Nice When Things Just work
To quote Hannibal from The A-team, "I love it when a plan comes together!". be it watching a Domino setup finally meet it's destiny or any well and intuitively designed contraption coming together. Now, when it comes to Honda, you can bet anything that whatever they come up with will definitely work .
Jaguar's Comeback to Mercedes-Benz Magic Body Control
The British Charm finds its foundations on their cheeky sense of humour and is as stereotypical as Germans and their no non-sense approach to life. Well here is a glimpse of the same brought to you by two of the most recognized automakers of these countries.
Volkswagen Passat: The Force
In light of the "Dieselgate" controversy this might not be the most appropriate or for that matter smartest PR decision that Volkswagen took but at the end of the story even after turning on to the darkside, this is a particularly heartwarming commercial. May the force be with you!
Was this article helpful ?
0 out of 0 found this helpful