Popular Accessories to Give Your SUV a Custom Look
Modified On Jan 13, 2016 03:03 PM By Ruchika
Despite the sluggish economy, fluctuating fuel prices and high road taxes, the popularity of SUVs is rising more than ever. They are a perfect fit in the frame of those active lifestyles, combining utility with comfort and style. One compelling advantage of owning an SUV is that you can customise it according to your taste. There are many accessories and parts available in the market today, which can improve the performance and the appearance of your SUV. It might be difficult to choose just a few. So here, we have enlisted the top picks that are easy, fun and affordable to personalise your vehicle your way. Choose a style -- off-road, high performance, extreme elegance or create your very own!!
Suspension Lifts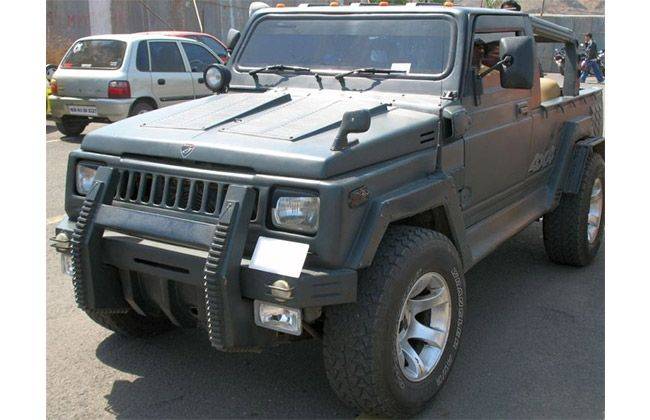 A higher suspension is affirmative for off road driving and racing. We recommend an improved suspension lift those who plan to use their SUVs on rough terrains. An enhanced suspension lift ensures that the bottom of the car does not scrape the ground and increases the off-road performance. Putting in suspension lifts requires new lifting blocks, new shocks and new coil springs.
SUV Wheels and Tyres

Another great modification point can be wheels and tyres. It is obvious that you require stronger tyres and larger wheels for higher suspension, heavy load and better off road driving. Upgrading your wheels to plus one or plus two size can give a dramatic change in the appearance of your vehicle and provide instant gratification.
Lights and Light Guards

Your tough ride is designed to be used on rough roads and for long distances. Subsequently, you must install those in-demand lights and light guards especially when you use your sports utility vehicles off-road. Powerful night driving lamps and fog lamps will not only boost the appearance, but improve the performance of your car too. A light bar with auxiliary lights on the roof will be a hook. Choose the apt light guards to protect your special lighting system from any kind of damage.
Brush Guards and Bumper Guards

Use the simple ones that are present in the market or get them custom made to personalise your SUV. Bolt on custom brush guards to protect your special lighting system, grills from the stone chip and gravel. You can also install customised bumper guards to protect the front and rear of the car from damage. Paints these bumpers in such a manner that they fit your car design. There is a huge range of interior car accessories such as leather, custom seat covers, floor mats and exterior accessories for specific uses like equipment racks for skis, bikes, tow hitches amongst others to choose from. Visit Cardekho's Car Accessories section to browse through the wide range of new and refurbished SUV accessories of any make, model, and year.
Also Read: 5 Most Awaited Sedans of 2016
Was this article helpful ?
0 out of 0 found this helpful