Cross Hatches : Is it the New Beginning?
Published On Jul 23, 2015 05:51 PM By Manish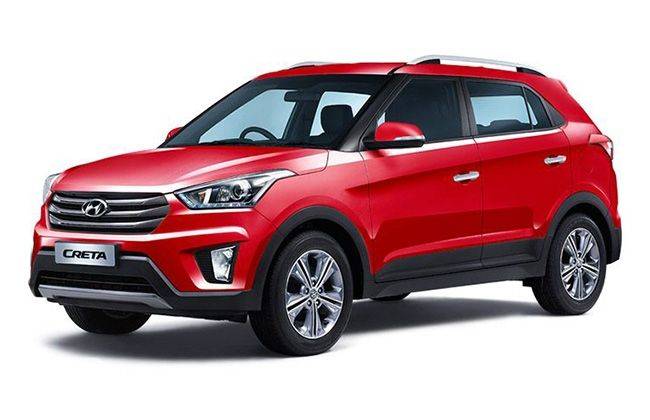 With the launch of the most awaited compact SUV of the year, Hyundai Creta, it makes one wonder, as to what are the customer motivation factors behind the incomparable success of this particular segment. Inline with the same, we have compiled a list of worthy candidates that we feel will provide a comprehensive account of traits, characteristics and features that appeal to the target audience of the compact SUV segment. Doing so also helped us unravel an interesting discovery.

These distinct traits present a possibility of potential alternatives in the crossover segment. Hence, we present an analysis of the compact SUV segment with its worthy candidates compared against each other and against their possible alternatives in the crossover segments. The contenders are critiqued on following traits:
1) Power
In the compact SUV segment, it must come as no surprise, that the car to top the charts for the most power, happens to be the Hyundai Creta, with 126 bhp @ 4000rpm and 265 Nm of torque @ 1900rpm, followed by Renault Duster with 108 bhp @ 3900rpm and 248 Nm of torque @ 2250rpm, and eventually followed by Ford Ecosport with 89 bhp @ 3750 rpm and 204 Nm of torque @ 2000rpm.

The surprise is actually presented by the crossover options. Even though none of them top the charts, they definitely provide strong competition. Fiat Avventura with 93 bhp @ 4000rpm and 197 Nm of torque @ 1750rpm beats the offering of Ford, which is matched by Volkswagen Polo Cross and Hyundai i20 Active. Both of these feature 89 bhp @ 4200rpm and 230 Nm of torque @ 1500rpm. However, Toyota Etios Cross still falls short with only 67 bhp @ 3800rpm and 170 Nm of torque @1800rpm.
2) Mileage (ARAI)
A particular reason why customers opt for the small SUV or compact SUV segment is the possibility of improved fuel economy. Here, Americans dominate others with projections of 22.7 kmpl in comparison to the 19.67 kmpl of Creta and 19.7 kmpl proposed by Duster.

Specific to this particular trait, Toyota Etios Cross manages to top the charts with a projection of 23.59 kmpl, followed by Hyundai i20 Active with 21.19 kmpl. This pushes our selected compact SUV candidates down the list, where Fiat Avventura and Volkswagen Polo Cross still manage to supersede both Creta and Duster with projected fuel efficiencies of 20.5 kmpl and 20.14 kmpl respectively.
3) Ground Clearance
Lets face it, SUVs will seldom thrill and exhilarate you in the same manner, as a speed-freak oriented sports car, this is because the objective of an SUV is completely different, it is meant to dominate all terrains rather than have a fast run on a particular one. Customers revere a car that can provide a soft ride even on the most harshest of terrains. Duster manages to overshadow its fellow Compact SUV competitors in this particular segment with a ride height of 210mm in comparison to the 200mm offered by Ford Ecosport and 183mm offered by Hyundai Creta.

One would not expect the crossover hatchbacks to have any sort of footing in this area, if so, then one would be wrong. Fiat Avventura manages to give a very close competition to the highest ground clearance offered by the compact SUV segment with a ground clearance of 205mm, followed by Hyundai i20 Active with 190mm, then by Toyota Etios with 174mm and eventually by Volkswagen Polo Cross with 165mm.
4 ) Weight
When it comes to cars, big must never mean burdensome. These big beauties must be light on their feat to ensure that optimum efficiency and performance is derived from their respective engines, by maintaining competitive power-to-weight ratios.

Americans defeat the stereotype and stand lightest with only 1290kgs over the 1300 kgs offered by Duster, and there is no prize for guessing that the crossovers are lighter, much lighter. Fiat Avventura imposes only 1255 kgs, which is still lighter than the lightest compact SUV, Ford Ecosport, but still outweighs Etios and Polo cross who stand at 1168 kg and 1030 kg respectively.
5) Design
Vanity is subjective but as a general consensus stands, Italians have always known their way around a paper and a pencil. So in our opinion the Avventura styling is unbeatable in comparison to that of Etios, Polo, i20 Active or even Duster. The fluidic-sculpture of Creta and the Aston Martin inspired styling of Ford Ecosport do however offer formidable competition.

To summarize, when a car like Avventura provides the customers with a better ground clearance than that of a compact SUV, power and weight stats of a compact SUV, and comparable, if not better mileage with similar aesthetic incentives for under 2/3rds the cost of a Compact SUV, why is there still a desperation in demand for yet another compact SUV lingering?
Was this article helpful ?
0 out of 0 found this helpful