Bridgestone: A Tyre for Every Purpose
Modified On Jul 01, 2016 01:01 PM By CarDekho
Often, we don't give a second thought to the role tyres play while we are commuting, travelling or enjoying a drive in our car. In fact, tyres are the only point of contact that your car has with the surface so it's imperative to understand and acknowledge their importance.
With advances in automotive technology, not just cars but tyres have also undergone a great transformation over a period of time. One major player in the tyre industry which has been a part of this revolution is Bridgestone. Bridgestone entered India close to two decades back and has been instrumental in combining the latest technology to produce advance tyres that fit every need.
Just like no two cars are the same, tyres also tend to differ with respect to the pattern and purpose for which they are designed. At Bridgestone, one can easily find a tyre that is apt for every car and need – whether it be for better car control, excellent grip on uneven surfaces, safety or even improved fuel efficiency.
Manifesting its global design philosophy and technology, Bridgestone has developed a special range of tyres that offer reliable handling and great value. Let's take a quick look at the types of passenger car tyres on offer:
ECOPIA
Taking the Go-Green initiative to a new level, Bridgestone has implemented this approach in developing a tyre that is mild on the environment and on your pocket as well. This passenger car tyre offers low-rolling resistance that increases the mileage of your car. Also, thanks to its sturdy design, it lasts for a long time without compromising on your safety. ECOPIA is especially suitable for hatchbacks and entry-level sedans.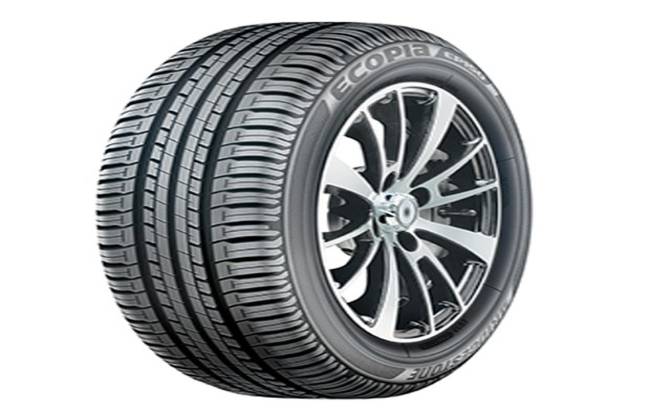 Potenza
This is the ultimate high-performance tyre developed to bring out the enthusiast in you! Specially designed to offer superior grip and control regardless of wet or dry surface, Potenza series of tyres help improve your car's performance up to a great extent. It also possesses run-flat technology, which allows drivers to stay in control and continue driving in the event of a puncture. This is why Potenza series has been a reliable choice for a lot of premium sports car makers across the world including Ferrari, Aston Martin and Lexus.

Turanza
This series of tyres is designed keeping luxury touring in mind and further aids in keeping the cabin of a luxury car quiet. It is made with a unique tread design with noise reduction technology that enhances performance and offers a pleasant ride. Turanza series is suitable for all types of luxury sedans of brands such as Audi, BMW and Mercedes-Benz to name a few.

Dueler
It's a tyre that delivers supreme performance both on and off the road. Dueler is made with the finest Bridgestone technology that combines high-level of traction and sturdiness to take on unchartered terrains with ease. Suitable for a wide variety of SUVs, MPVs and cross-vehicles as well, it enhances the handling skills of your drive. With a variety of offerings above, you can easily choose the tyre that suits your car needs. If you are still confused on the tyre type, you can also check the Bridgestone website Tyre Selector tab that automatically picks a suitable tyre for your car type.

Was this article helpful ?
0 out of 0 found this helpful