And the offers continue...
Modified On Jan 28, 2015 01:34 PM By Prithvi
A few weeks down into the New Year, things are looking bright for both the automotive industry as well as the end consumer. Despite having experienced a slump in sales by most manufacturers for most part of last year, the change in guard at the centre – BJP coming to power has meant that industry has a lot to look forward to.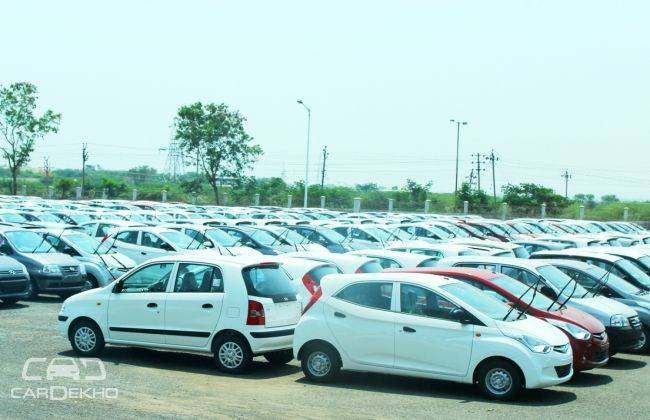 With a little over than a month to go for the Union Budget manufacturers are trying their level best to woo end consumers by passing on some benefit in terms of discounts and thereby increasing their sales number. This trend has now been carried forward from 2014 to 2015 for the month wherein manufacturers are offering attractive schemes on their product portfolios.
Maruti Suzuki
On their popular diesel models, Maruti is currently offering a discount of Rs 40,000 on the Swift hatchback while Swift Dzire is being offered with a saving of Rs 45,000.

Ritz on the other hand has a benefit of Rs 75,000 with Alto 800 (petrol) featuring Rs 50,000 off and the same goes for Alto K 10 (CNG) which has Rs 35,000 off on it. Its MPV, the Ertiga attracts an Rs 70,000 benefit on itself while one of its oldest members WagonR features Rs 45,000 benefit.
Hyundai
On the other hand, Hyundai has multiple schemes wherein the Eon has a benefit of up to Rs 28,500; i10 caters to Rs 31,500 discount. For the Grand (Diesel) there is total savings of up to Rs 22,000 while the Xcent in the diesel avtar has a benefit of 26,000 with petrol bearing a discount Rs 10,000.

C segment sedan – Verna diesel features Rs 66,000 benefit with the Elantra having 45,000 off on both petrol and diesel models.
Nissan
As for Nissan this month it is also rolling out certain benefits to perspective customers. According to them there is a cash discount of up to Rs 45,000 on both Micra and new Sunny.

Chevrolet
Chevrolet's entire product portfolio has some benefit or the other. Starting with Beat there is a benefit of up to Rs 68,000 with the Spark having a benefit of Rs 62,500. Recently refreshed sail hatchback and sedan features a discount of up to Rs 47,500 and Rs 60,000 respectively. The Enjoy for that matter caters to a discount of up to Rs 85,000 while the Cruze sedan has a benefit of up to Rs 60,000.

Despite having increased the prices of individual products at the beginning of this year, the excise duty benefits extended by the government seem to have tipped in the favour of the end consumer resulting in an increasing in the number of sales. Thus for the time being it is a win situation for the buyer as well as the seller, rest time would only tell whether this positivity remains or not. Until then it is happy buying and selling.
Was this article helpful ?
0 out of 0 found this helpful