5 Reasons why India is not ready for EVs
Modified On May 21, 2015 03:41 PM By Arun
I've never really been a fan of EVs. Yes they look futuristic and have recycled plastic and is jolly comforting to the environmentalists, but I'm sorry. I don't buy the fact that electricity can be harnessed as a full time power to propel a car. At Least not in India, atleast not at this moment. Here's a quick list, on why EV's won't really work in India.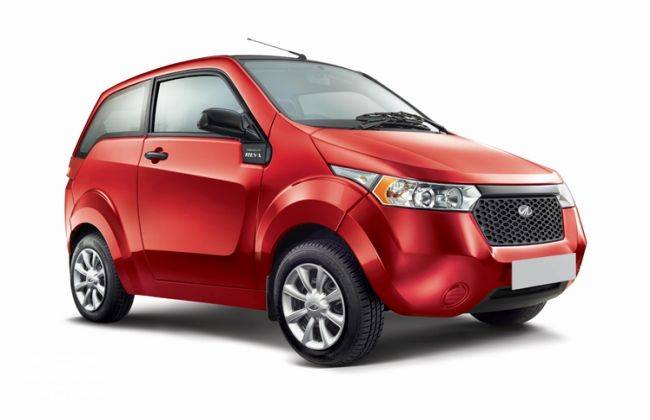 1. Cost - Let's get straight to the point. We've had a couple of EVs on sale in the market viz. the Mahindra e2O and the Prius. Both of them are atrociously priced for what they offered. The e2O is a Nano sized car, for Tata Bolt kind of money. And it's not like you get a lot of kit for the money either. No money minded Indian would ever think paying close to 5 lakh for such a small car makes sense. Electric cars aren't a value for money offering by a long shot!
2. Range - EVs have extremely limited range. On average, most EVs do anywhere between 100-200kms on a full charge. That means that you cannot do a simple Mumbai - Pune - Mumbai run in an EV. This effectively rules EVs out for cross-city commute. Also, most EVs aren't exactly fast either, your journey will probably be long AND boring. And if you do run out of charge whilst on a commute, you'll be stuck there for pretty long!
3. Time - Electric vehicles take their own sweet time to get a full charge. Especially when you consider that the petrol/diesel powered cars need a couple of minutes to get a tankful. Battery recharging technology has definitely come a long way, but implementing quick charging on a mass scale still poses a big problem.
4. Infrastructure - The infrastructure at the moment isn't EV friendly at all. Barring very few places in the metro cities, there are no charging points to charge your car in case you run out of juice. And it's not like you can run-over to the nearest bunk and carry some electricity in a bottle either. Compare that to the US' 20,000 charging stations, you can safely say that we have a long way to go in terms of developing infrastructure to sustain electric cars.
5. Resale - The hassle doesn't really end with buying or running the car on a daily basis. Even when you're done with using the car, it is extremely hard for one to find a buyer for a used EV. And if you do manage to find a buyer, you'd have a tough time getting a reasonable value for it. You'd be extremely lucky if you managed to recover costs by selling the car.
The Silver Lining:
The Government of India has taken a small but an important step in favor of the EVs by introducing FAME (Faster Adoption and Manufacturing of Electric Vehicles) for promoting both manufacturing and sale of electric vehicles. A total of Rs. 795 crore has been allotted to the cause. The scheme not only promotes developing the cars+ itself, but also the concerned infrastructure to keep them running. Although small, this is definitely a step in the right direction. Let's just say it'll be a while before EVs become the norm in India.
Was this article helpful ?
0 out of 0 found this helpful