After sale service.
Please keep off VW until they establish proper service net work and improve the service at the existing set up.
You have to fix up appointment even for a minor problem well in advance ,say one week.
End up sending the car to garage for the same complaint.
The ignition key, inspite of being changed free of cost, getting struck up quite frequently. Now a days i don't switch off the engine while waiting at signal since i am not sure of restarting the engine.
The arm rest between the front seat is getting stuck frequently.
Though it is a good machine, may loose the market to brands offering excellant service. Mayan.
Write your Comment on Volkswagen Vento 2010-2013
1
v
vijayakuamr
Dec 15, 2011 9:51:35 AM
see mayan now TVS mount road is also taking service..in annanagar center they are give 5star service response...if you have some urgent issues you donot need to fix an appointment you can go directly.. for example my vechicle is 3rd service due on dec 14th.. but i had drived 45,000 in dec 3rd itself i had taken car to center they had topped up oil freely witin an hour or so...;
Reply
1
s
saravanan
Nov 22, 2011 12:23:02 PM
after sales service is very poor, we bought vento in august till date they not yet refund the balance money. very poor response from the dealer.
Reply
2
v
vijayakuamr
Dec 15, 2011 9:53:58 AM
sarvanan this problem we face in maruti too we book a new gen swift but i had been delayed for almost four months...now we had cancelled and planned for VWpolo/liva /figo..refundin for last 20days we have not got\
Reply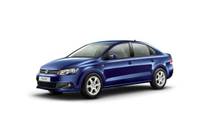 This car model has expired