Tata Safari Storme: Long Term Report
Published On May 04, 2016 By Akshit for Tata Safari Storme
When Tata offered the Safari Storme for a long-term review, I was a little sceptical. The reasons were obvious – too big for a crowded city like Delhi, low fuel efficiency and some reliability doubts with the nameplate (thanks to my past experience). But after living with it for almost 800 kilometres in around a month, I've actually started appreciating this SUV for what it offers as an overall package.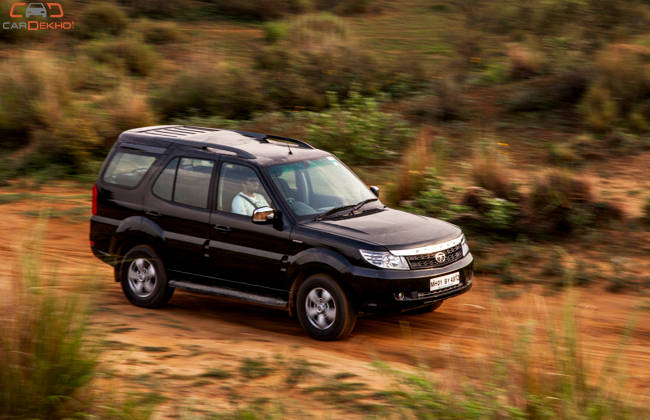 If I had to chart out the positives first, space would top that list, followed by comfort and ride quality. When it comes to space, the Safari Storme stands a notch higher than its competition and even a segment above. Be it leg-, head- or shoulder-room, the Safari Storme really has no equal. There's ample space in front and the second row, but the rear jump seats are ideal only for kids or adults like Peter Dinklage for that matter.
The driving position is quite upright and the dashboard and bonnet sits relatively low, helping you get a great view of the road; in fact, one of the best I've ever experienced. Also, the pillars are slim and the windows are, honestly, massive, enhancing the roomy quotient further.
The 148 bhp 2.2-litre Varicor engine offers plenty of torque that comes into play from as low as 1700rpm, making it quite effortless to drive in urban conditions and good to cruise on the highway. The ride quality is brilliant and this doesn't feel like a skyscraper-on-wheels like the earlier Safaris. It has a robust suspension which just irons out worst of the road surface and the Bridgestones offer a good grip as well.
Having an enormous build and sheet-metal weighing over two tons, finding a parking spot for the full-sized SUV is an issue. Well, you win some and you lose some. Fuel efficiency is another concern as the best mileage I could achieve (including city and highways) was about 10kmpl.
Other driving impressions are of a notchy gearbox, the absence of a dead pedal and ergonomics that are a bit off.
I couldn't take it for a long trip, which I desperately wanted to; so I'll try to snatch the keys from Kshitij for a weekend to accomplish that. Will keep you updated.