3 Reasons Why Recycling An EV's Battery Is Important For Global Electrification
Modified On Mar 21, 2023 12:24 PM By Ansh
As the EV industry is growing, it is important for us to know how we can contribute to making it greener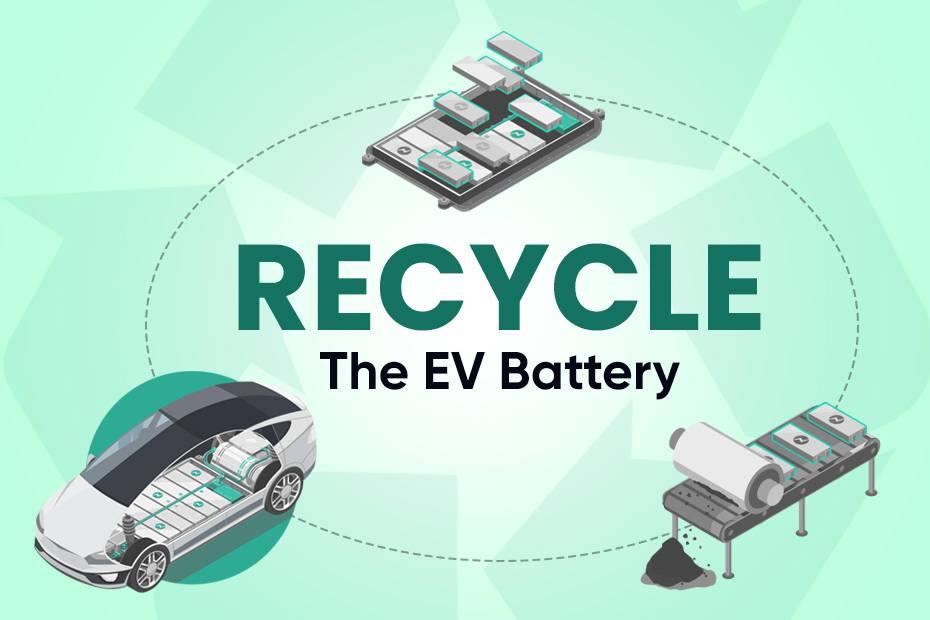 While EVs have no tailpipe emissions, there is a major debate on just how good they are for the planet given the nature of manufacturing one. However, they are key to a sustainable future, and newer models will continue to populate the automotive space. However, for electric mobility to be truly sustainable, it needs to be environmentally friendly at every step. That includes proper disposal or recycling of EVs once they get old.
Also Read: 7 Things Tesla Revealed About Its Next EV
While automotive disposal processes have been developed over the last century, EVs pose a new environmental risk due to their large battery packs. So today, on Global Recycling Day, we would like to share the major reasons why it is important to develop green and effective means to recycle EV batteries, for a greener future:
Reuse Precious Metals & Reduce Mining

Most electric cars use lithium, nickel and cobalt in their battery packs. All three are precious resources in limited quantities extracted from the earth, just like fossil fuels, and may run out eventually. By recycling the battery packs of end-of-life electric vehicles, we can extract and reuse these metals to make smaller batteries (if the materials are usable) or other components. Consequently, it will lower the need for mining operations as the requirement of these metals will reduce.
Also Read: 7 Cars That Will Get Both ICE And EV Versions In The Future
Since battery packs in electric vehicles use other materials like plastic, iron, aluminium and even gold and silver in circuits, recycling these battery packs will allow us to reuse these materials as well.
Lower The Cost Of Batteries

Once you reduce the amount of mining for the materials used in making battery packs and put more materials into the market through recycling, the input cost of the batteries will come down. Given they are the most expensive part of an EV, cheaper batteries will inherently result in more affordable electric cars.
Reduce The Damage To The Environment

Even if you have used an EV for a long period of time, it will eventually be discarded. If the battery packs are not disposed of or recycled properly, they can end up in landfills as hazardous waste. Since some of the materials used in battery packs are toxic in nature, they can contaminate the soil as well as bodies of water they might come in contact with. Burning them is also not an option as the reaction would emit large quantities of harmful gasses in the atmosphere. By developing proper processes to recycle the battery pack, we can reduce the risk to the environment.
These were three major reasons why figuring out how to recycle the battery packs of electric vehicles is a key step towards a sustainable future where electric vehicles are the dominant means of mobility. For India, the EV space is still in its nascent stage and we do have some time till we reach the stage where battery recycling becomes as pressing a matter as vehicle scrappage and will need supporting policy structures as well. Until then, remember to do your part in taking better care of the planet.
Was this article helpful ?
1 out of 1 found this helpful