The Top 5 Biggest Automotive Brands in World
Modified On Oct 16, 2015 06:38 PM By Sourabh
In automotive world, product development, new marketing strategies, better after sales service and other attractive schemes, all boils down to one simple thing, sales. If you're selling your product in good numbers, all you have to do is to follow the same path. It's only the sales, revenue and profit that matters. Keeping revenue in mind, we have created a list of top 5 biggest auto brand in world.
1) Volkswagen Group: Revenue-220,290 million US dollars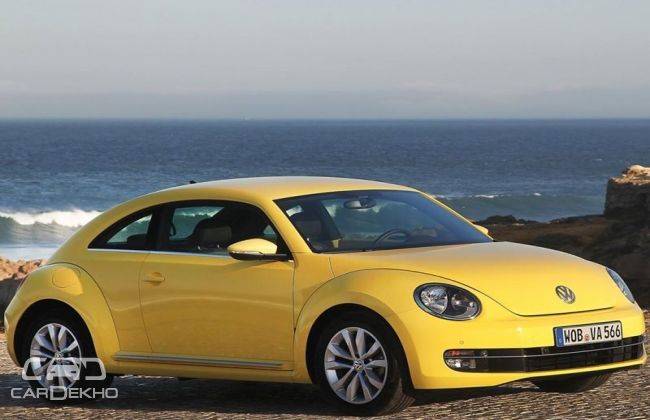 With revenue of 220,290 million US dollars in 2014, VW Group tops our list. The carmaker's production is behind that of Toyota's and General Motors, but with high-profit margins, the company is on the top spot when it comes to revenue generation. Headquartered at Wolfsburg, Germany, the VW Group controls a total of 9 brands namely, Audi, Bentley, Bugatti, Lamborghini, Scania, Seat, Skoda, Volkswagen Commercial Vehicles and Volkswagen Passenger Cars. The year 2014 was pretty rough for the company, as it witnessed a fall of 2.5 per cent but then too managed to make an operating profit of 2.5 billion euros. The group witnessed global sales up from 5.72 million in 2006 to 10.14 million in 2014. Some of the most selling vehicles of the company include names like Golf, Beetle and Passat.
2) Toyota Motor Corporation: Revenue-215,298 million US dollars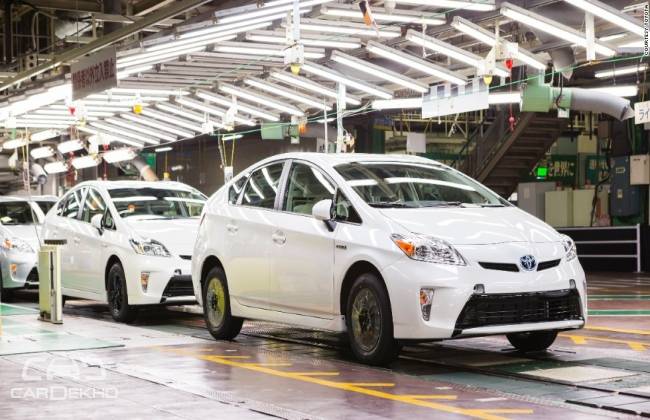 Headed by Akio Toyoda, the company from the past three consecutive years is world's most selling auto brand, but when it comes to revenue, its second and behind the VW Group. Last year in 2014, the company generated a revenue of 215,298 million US dollars. The automaker has sold more than 40 million Corolla sedan in a span of 50 years. In 2014, Toyota retailed 10.23 million vehicles beating its closest rivals Volkswagen and General Motors. Headquartered at Aichi, Japan, the Toyota Motor Corporation (TMC) produces vehicles under 5 brands viz. Toyota, Hino, Lexus, Ranz and Scion. In India, the company manufactures and retails its product through Toyota Kirloskar Motor Private Limited, a joint venture with Kirloskar Group who owns 11% while 89 % is owned by the TMC.
3) General Motors: Revenue-155,929 million US dollars

The 107-year-old company registered revenue of 155,929 million US dollars. The Detroit-based carmaker retailed a total of 9.92 million units with a profit of 2 per cent in 2014. The company produces vehicles in 37 countries under thirteen brands: Alpheon, Chevrolet, Buick, GMC, Cadillac, Holden, HSV, Opel, Vauxhall, Wuling, Baojun, Jie Fang, UzDaewoo. General Motor under its Chevrolet brand sold nearly 5 million units and Cruze being the top-selling nameplate. In India too, GM has only introduced its Chevrolet brand which has failed to gain the volumes for GM.
4) Ford: Revenue-144,077 million US dollars

Another Detroit-based manufacturer with revenue of 144,077 million US dollars in 2014 made it to our list on 4th position. Founded by the Henry Ford in 1903, the company was the first to adopt manufacturing by moving assembly lines which laid the foundation of modern production plants. Its most selling product for more than 30 years is F-Series full-body pickup. The automaker has also sold 20 million Escorts and 16.5 million of Model T sold worldwide. The company also retails luxury cars under the brand name Lincoln.
5) Daimler: Revenue-141,330 million US dollars

Headquartered in Stuttgart, Daimler registered revenue close to 141,330 million US dollars in 2014. The Daimler Group is one of the biggest producers of premium cars and the world's largest manufacturer of commercial vehicles. The Group retails vehicles under the brand of Mercedes-Benz Cars, Daimler Trucks, Mercedes-Benz Vans and Daimler Buses. The company is headed by Dieter Zetsche, the Chairman of Daimler AG and Head of Mercedes-Benz Cars since 2006.
Was this article helpful ?
0 out of 0 found this helpful