Received Your Big Appraisal, Now Pursue Your Dream of Owning a Car
Modified On Apr 23, 2015 05:05 PM By Sourabh
As the month of increment or as we say, performance appraisal is upon us, we hope most of our readers may receive a hike in their salary to the extent, what they believe deserves to them (which I know, most of us do not get). But to those happy faces (and also to those, who are not so happy) with their increased paycheck, may now look forward to spend it on a brand new or used car. So to all those confused heads out there, here is our extensive research on which car to buy in accordance with your annual package. While for the used cars buyers, the best used car deal is just a click away.
Budget: 3.0 lac to 5 lac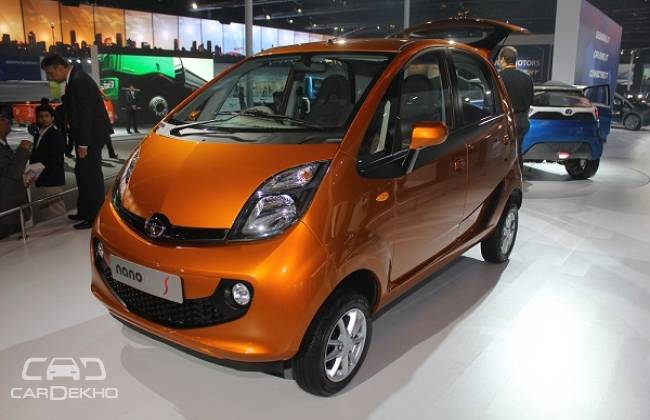 With a little amount of saving and flexible loan installments, your wish to own brand new car can come true. In this budget, you can look for Tata Nano, Alto 800/K10, Maruti Suzuki Wagon R or Hyundai Eon. Once you have saved the down payment which should at least be 20 percent of the ex showroom price, you can look for an easy car loan from different banks. The loan amount schemes differs from bank to bank. Like for eg. IDBI gives loan even if your annual income is Rs 1.80 lac while SBI bank gives loan only when your yearly income is equal or more than Rs 3.0 lac. The loan interest rate keeps on changing and varies from bank to bank. Currently banks are offering auto loans at the interest rate of 10.50% to 12.50% depending on the segment of vehicle and tenure selected.

Installments for the Loan Amount of Rs 4 lac
| | |
| --- | --- |
| MONTHS | EMI@10.50% |
| 12 | Rs.35,259 |
| 24 | Rs.18,550 |
| 36 | Rs.13,001 |
| 48 | Rs.10,241 |
| 60 | Rs.8,598 |
Budget: Rs 5.5 to 7 lac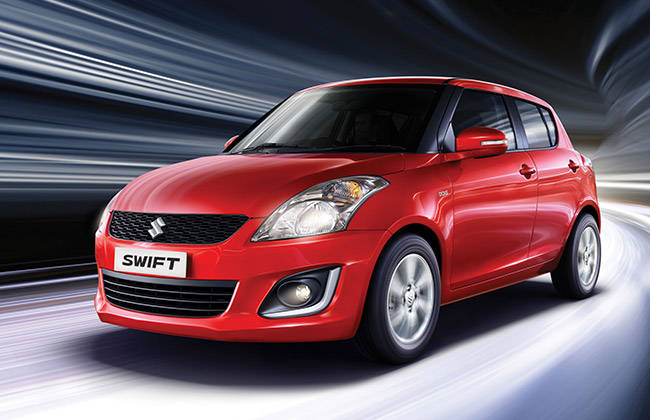 In this budget, the choices are more. You can of-course choose from the aforementioned cars to save your hard earned money or can go for little more luxury by opting Maruti Suzuki Swift, Tata Bolt, Chevrolet Beat, Hyundai Grand i10, Maruti Suzuki Ritz or the upcoming new Ford Figo. Also a notch above, you can select cars like Maruti Suzuki Swift Dzire, Hyundai Xcent, Honda Amaze and Tata Zest. While if you are someone who loves to drive in dry sand to feel the adventure of 4X4 driving, you can look for Mahindra Thar which also can be used as your daily commute. Now its obvious that since the ex-showroom price increases, the down payment rises along with the amount in monthly installments, so you have to plan accordingly.
Installments for the Loan Amount of Rs 5.6 lac
| | |
| --- | --- |
| MONTHS | EMI@10.50% |
| 12 | Rs.49,363 |
| 24 | Rs.25,971 |
| 36 | Rs.18,201 |
| 48 | Rs.14,338 |
| 60 | Rs.12,037 |
Budget: Rs 7 to Rs 10 lac

Now seems like you are earning fairly well, so its time you say bye bye to your old car and look for something more elegant to define your current job position. If hatchback is your old car, you may try your hand on sedans like Honda City, Hyundai 4S Fluidic Verna, Maruti Suzuki Ciaz, Volkswagen Vento or Skoda Rapid. And if its your first job and first car, nothing says more like Hyundai Elite i20. Oh! the 1.4-litre CRDi engine coupled with 6-speed manual gearbox. Also if you are bored with hatchbacks and sedans, we have Ford EcoSport and Fiat Avventura in the list. Other full fledged SUVs includes Mahindra Scorpio, Tata Safari while for big joint family, Maruti Suzuki Ertiga, Renault Lodgy and Honda Mobilio are decent picks.
Installments for the Loan Amount of Rs 8 lac
| | |
| --- | --- |
| MONTHS | EMI@10.50% |
| 12 | Rs.70,519 |
| 24 | Rs.37,101 |
| 36 | Rs.26,002 |
| 48 | Rs.20,483 |
| 60 | Rs.17,195 |
Budget: Rs 10 to Rs 15 lac

If your annual package is around 12 to 15 lac, your income tax slab changes to 30 per cent, so now you need to spend your money more wisely. And wise you are, as you're reading this article. So with the budget of Rs 10 to 15 lac, offer for you is more luxury, more features and more power. But remember, with great power comes more ex-showroom price. Smart choices include Volkswagen Jetta, Toyota Corolla Altis, Hyundai Elantra and Chevrolet Cruze. In SUVs, Mahindra XUV 500 and Tata Safari Storme are also the viable options.
Installments for the Loan Amount of Rs 12 lac
| | |
| --- | --- |
| MONTHS | EMI@10.50% |
| 12 | Rs.105,778 |
| 24 | Rs.55,651 |
| 36 | Rs.39,003 |
| 48 | Rs.30,724 |
| 60 | Rs.25,793 |
Budget: 15 to 20 lac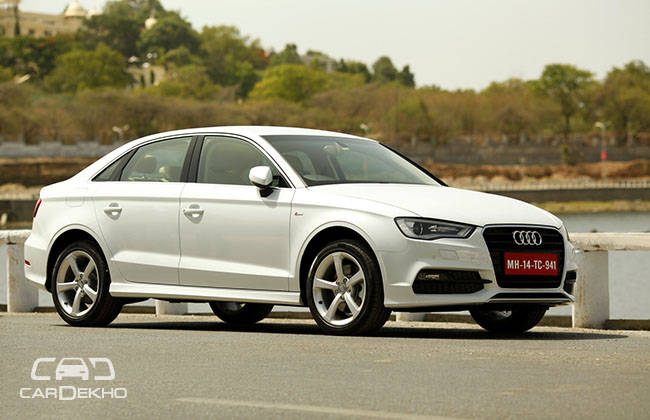 Well last but certainly not the least, cars in the budget of Rs 15 to 20 lac include names like Skoda Octavia, Skoda Yeti, Mahindra Ssangyong Rexton and with little more saving, you can own Skoda Superb, Audi A3 or Mercedes-Benz A Class.
Installments for the Loan Amount of Rs 16 lac
| | |
| --- | --- |
| MONTHS | EMI@10.50% |
| 12 | Rs.141,038 |
| 24 | Rs.74,202 |
| 36 | Rs.52,004 |
| 48 | Rs.40,965 |
| 60 | Rs.34,390 |
Happy purchasing in advance and if you have more queries, don't hesitate to ask, coz we love to answer your queries. Just shoot your questions in comment box and will be right back to you.
Was this article helpful ?
0 out of 0 found this helpful