Rajinikanth's Kabali Fever Takes Over Cars In India
Modified On Jul 20, 2016 01:27 PM By Nabeel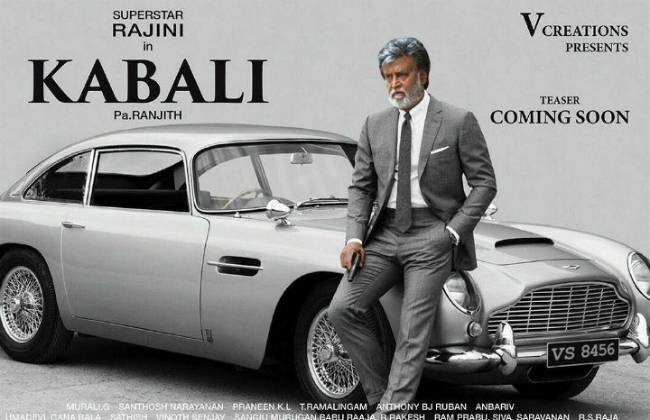 Rajinikanth - just the name is enough to describe the emotions of thousands of fans who cheer and worship him. With his new movie - Kabali coming out, the excitement of his followers cannot be contained and is easily visible. The posters of the movie can be spotted almost everywhere in southern parts of India, but the fans are still not satisfied. As a tribute to Rajinikanth, many car owners and dealers have wrapped their cars in the posters of his upcoming movie. Some of them look good whereas others are not worthy of appreciation, but they are sure gaining a lot of attention.

In Kabali, the legendary actor plays an aged gangster who tries to protect his family and business from enemies. This action-packed movie has some interesting posters to make any car look fascinating. For example, a Maruti Suzuki dealership in Tamil Nadu has prepared a 'Kabali Edition' of the Swift. The car has Kabali posters wrapped on the hood, side and the roof of the car along with some Rajinikanth graphics and text at the back. Looks good? Well, we will let you decide.

Moving on, we have also witnessed people dressing their classics in Kabali colours along with a Volkswagen with black alloys and Kabali dressed hood. Also, don't you think the Kabali licence plate on this Audi A4 is a little over the top? But amidst all the madness, who are we to judge.

Moving a few segments above, the madness continues with this tricked-out Lamborghini Gallardo. Wrapped entirely in Kabali theme, the car wears a bold red and orange colour scheme with the name of the movie and a picture of the owner's superstar. Guess a four seconds 0 to 100kmph time is not enough for some people and they need the extra 'Rajini power'.

Here we see the supercar Audi R8 and the BMW 5-Series being completely immersed in Kabali blood. The BMW uses the classic black look whereas the R8 wears a sporty red outlook. And that's not all, do you remember the 'Super Rajni Star' aircraft from Air Asia? Yes, the Kabali fondness has also taken over the sky as well.

Due to be launched on July 22, a lot of companies in South India have announced a holiday for the day to let their employees relax and enjoy the movie. We are also excited to see such cars and hope that the movie becomes a mega hit.
Also Read: Fast And The Furious 8 Ice Vehicles Revealed
Was this article helpful ?
0 out of 0 found this helpful