Non-Car Products That You Won't Believe Are Made By Carmakers
Modified On Dec 24, 2015 04:37 PM By Ruchika
One fine day, when I was told to think out of the box, I wondered if I could be in the socks of a CEO of any manufacturing brand. I thought, what if an ambitious creator suddenly feels that routine production is boring? What would he do to turn it into something rather interesting? He might plan for some new products but to make the things all the more interesting, he can conceive of not just a new product but something really unique and truly creative.
For example, Rolls-Royce manufactures turbine engines for commercial airplanes and Bugatti makes luxury and pricey yachts whereas some luxury sports car makers like Lamborghini and Ferrari start a merchandise lineup.Though these were some hypothetical instances but some of the manufacturers have tried such out of the box things and made weirdest products that were completely an outlier to their core competency.
So here's a list of some craziest non-car products presented by some famous car manufacturers!
Honda's Humanoid – ASIMO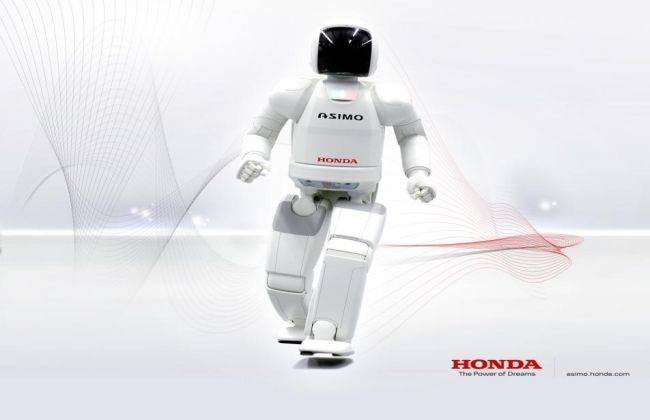 This will simply remind you of a sci-fi movie or the Robo world by 2050? Probably, Honda knew that we'll love the idea of a fully functional human-robot ambering around our streets. So, they created - the ASIMO. The most futuristic and up-to-the-minute humanoid in motion today and it is an acronym for Advanced Step in Innovative Mobility.
Volkswagen - Sausage and Ketchup

What more do Indians need- Fast cars and exotic food!! Volkswagen knowing the human fascination for food in 1970's migrated its product line from rear-engine, air-cooled to modern FWD water-cooled cars.and introduced their own currywurst and ketchup. Unfortunately, no reason for drooling, as it is not available in the country. The sausage business of the German car brand is doing really well as it sold 7.8 million pieces as compared to the 6.1 million cars in 2014 alone.
Peugeot Milled Pepper Mills

Starting from 1840's, Peugeot came a long way from coffee grinders, pepper mills and bicycles to the 4 awards for manufacturing the "European Car of the Year". This is no surprise but Peugeot the famous French car manufacturer is a well-known Peppermill brand in Europe apart from cars.
Ford's First Aircraft Trimotor

To our surprise, Honda is not the first automaker to enter the market of passenger aircraft, since Ford has done the same way back in 1926. Henry Ford with a handful of other investors joined hands with the Stout Metal Airplane Company and gave a shape to their idea that resulted in, the Trimotor. From 1926-1933, all the 199 of these trimotors were used around the world for a variety of purposes.
BMW's Bobsled

Bobsled is a favorite at the Winter Olympics and BMW is the most prominent bobsled maker among all the automaker and have ruled the games since 1936 when their carbon fibre masterpiece for the US team won the country's first gold.
Tata – Makers of Everything

Not a news for us, but is definitely is a prodigy for the world out there, is Tata Motors. It is just not a well-reputed car manufacturer of India but is a brand name in every possible field in the market. Be it Watches, jewellery, food, beverages, fashion, crockery, electronics – you just name it and there is a Tata brand for it.
Bugatti – Hookah

The name synonym for high-performance luxury car brand - Bugatti has one more token to flaunt its engineering brilliance. To come up with an innovation that must match the sophistication and the extravagance of their cars, they tied up with a Swedish Shisha pipe manufacturer- Desvall and created a "Hookah". Yes, give it another look. What can be the price of this carbon fibre and titanium made smoking apparatus? With a Bugatti signature it comes for - $100,000.
Bentley's Comfortable Barber Chair

Now that you have become accustomed of getting surprised after reading about the brands above, guess what's next? Well, up-next is the favourite luxury British car manufacturer – Bentley and besides cars, it is in the business of manufacturing barber chairs too. Not literally, but almost! Bentley has tied up with one of the popular barber shops in London and provides them with the same leather and wood that is used inside the cabinets of Bentley cars.
Mercedes-Benz Furniture

Mercedes-Benz - the luxury car maker introduced the classic styling details of its automobile range for your house through its first ever furniture collection in 2012 in collaboration with Formitalia Luxury Group. If you are luxury obsessed, then your cherished car makers are there to provide you that dynamic elegance for an exceptional interior.
Toyota Builds Houses

Everyone knows that Toyota produces cars, but apparently they have also been building prefab home units since forty years. It's true!! But the business is limited to Japan only and is not hyped like the auto units.
Was this article helpful ?
0 out of 0 found this helpful