Mother's Day - I Owe To You Mom
Modified On May 11, 2015 05:27 PM By Raunak
The word 'Mother' is synonymous with endless care and affection, on this Mother's Day make her feel special. And if you are planning to gift her a new ride, we have something for you! In our Mother's Day special article, we suggest few of the best automatic options available in the country that you can gift to your mother, giving easy city drivability and adequate rest to your mother's left calf muscles. The article features a handful of automatic options from various segments below 25 lac, it also includes chauffeur driven options. Let us roll! BTW Happy Mothers Day to all in advance!
AMT Brigade
Tata Nano GenX AMT
This cute looking city car is offering more goodies than its peers at an economical price and now with the heavy stylistic makeover, increased practicality and mechanical updates - Nano has become better than ever. It seems like Tata should have launched the Nano like this at the very first place. It's a hassle-free city car that can manoeuvre like a breeze in heavy traffics and can be parked easily in the tightest of a spot. Courtesy to the newly added AMT (Automated Manual Transmission) along with the power steering, which is borrowed from the earlier Nano Twist. Moreover, for all your Mom's shopping bags, Tata now offers an openable boot in Nano GenX. The small car is launching on 19th of this month.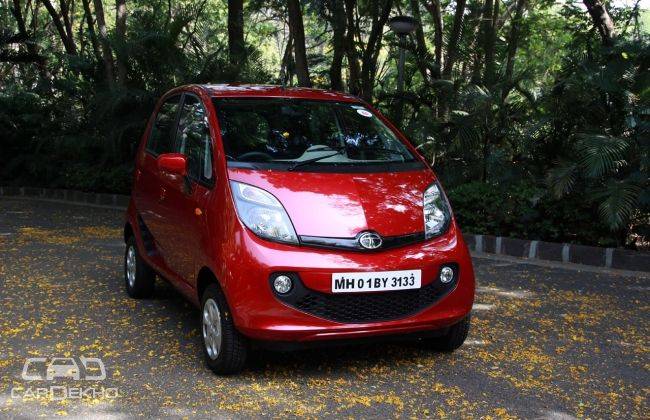 Maruti Celerio AMT
This is the car that brought the AMT trend in India and once was the most affordable automatic in India. Though Maruti also offers AMT in Alto K10, which sits below Celerio, but considering that Nano GenX is offering a better package, stepping-up, one should land to Celerio. Moreover, Maruti Suzuki has also launched fully loaded ZXi AMT version of the Celerio, as of now, AMT was only offered with the base-LXi and mid-VXi trim. Speaking of the Celerio, it's a proper B-segment hatch and is spacious as well Plus ZXi AMT offers standard driver-side airbags, making it an overall good package.

Tata Zest Diesel F-Tronic AMT
One of the most popular segment in the country - compact-sedans (CS) is rapidly growing. Why we chose Zest among the rest of its peers is not only because it looks the best but it also offers an automatic option in diesel. What happens when you mate the widely used Fiat Multi-jet diesel engine with the popular AMT phenomenon? Zest F-Tronic is born! And the vehicle is extremely loaded too with several segment first goodies making it one of the best in the CS space.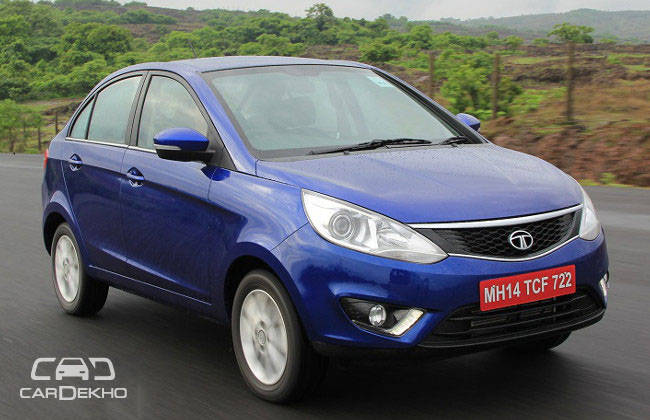 Dual-Clutch Automatics
Though AMT are getting widely popular in the country considering their economical price for the convenience of an automatic compared to conventional automatics. But this price comes at a cost, shifts are slightly on the jerkier side and you can actually feel the transmission changing gears. Don't worry there's something for you - 'DCTs' and don't hate AMTs they are delivering enough convenience compared to their cost.
Ford Figo Aspire Powershift
Ford has revealed recently that they will plonk Aspire with a 6-speed dual-clutch 'Powershift' gearbox. This said, it's still unclear whether it will be offered with the 1.2-liter Ti-VCT petrol or the 1.5-liter TDCi diesel or both. Moreover, we have mentioned Zest in the list and Aspire also offers an automatic option and it's better than the Zest's AMT. Furthermore, Zest is a good looking car but Aspire has somehow taken over crown now. And Zest is also pretty well loaded while Aspire still edges over with never heard features in the segment. However, things have boiled down to pricing since Ford will launch it in coming weeks, let us see!
Don't Miss: What-We-know-This-Far about the Ford Figo Aspire in detail

Chauffeur Driven
Expectation from a chauffeur driven vehicle changes drastically compared to above-mentioned cars; rear seat comfort takes utmost importance. Apart from the aforementioned vehicles, we have picked cars from rest to the three segment which are left in the sub-25 lac bracket.
Honda City
It has got the fuel efficiency, Honda's reliability and best resale value in the segment - if you are looking for a chauffeur driven car in this mid-size sedan segment you should go for the City. It has got rear AC vents and the best part is the slightly tapered floor which is very relaxing all-together.

Toyota Corolla
Like the Honda City, Corolla is also the queen of the executive sedan space, this car also has the best resale value in the segment, it's reliable and efficient too. New Corolla Altis is selling close to 1000 units monthly and it's a very high figure compared to its competitors. Now, how it suits here because it is spacious as the wheelbase has been increased to 100 mm compared to previous Corolla and it has the segment first rear seat incline. And it also looks amazing, if that matters!

Skoda Superb
Though Skoda has revealed the next-gen Superb globally and the vehicle is expected to enter India next year. But the current Superb is one of the best in its class and is indeed selling good and in-line with its peers. Superb's USP is how it pampers you on the back seat with acres of legroom, comfortable seats, and buttery smooth ride. And did i tell you that it also has an umbrella, just like the Rolls Royce in the door!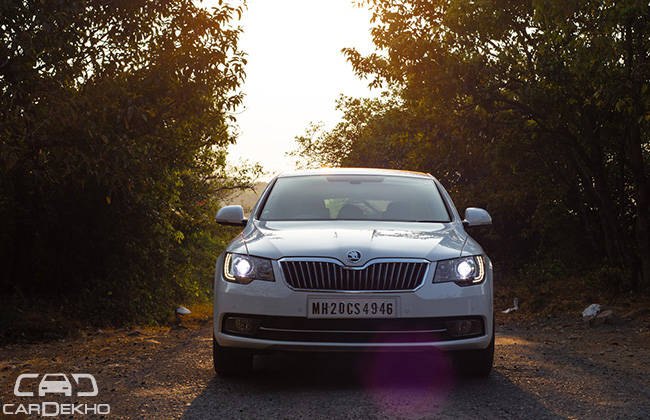 Was this article helpful ?
0 out of 0 found this helpful