How to detect a flood-totalled car?
Published On Dec 22, 2015 02:29 PM By Akshit
One thing that's pretty much bound to happen after every devastating flood – is the downpour of water-damaged cars in the used-car market. Dealers probably begin dumping affected cars into the used-car inventory within days of a natural calamity. The things become all the more difficult when a seasoned player restores flood-damaged cars so that they look almost new, but don't let such folks fool you so easily by keeping some basic tips in mind.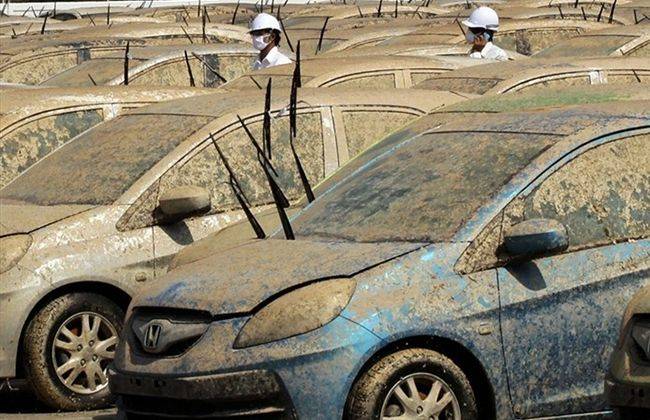 Check & Examine: The most obvious and crucial step for figuring out a dubious car is to examine every nook and cranny. Water-logged seats, sea-scented fabrics and dampness around – are some of the most common signs of a car being water-affected.
You may also find discoloration on the seats due to salt and minerals. Moisture on the inside of the instrument cluster and clumsy/loose door panels are some of other basic things you can check. Always remember to get a close look at the trunk for signs of water damage such as silt, mud or rust.

Smell: Take a deep breath and smell for musty odours from mildew. A strong smell of any cleaning chemical or disinfectants might also be a tell-tale sign as someone may try to manage and cover up that stagnant water odour, which is definitely not a good sign for the future health of your ride.
Turn-on & Test thoroughly: Twist the ignition key and make sure that all those warning lights on the instrument cluster come on and working properly. Features such as windshield wipers, turn signals, infotainment system, aircon should be tested several times to make things sure.
Flex: Flex some of the wires beneath the dashboard and under the hood. Wet wires become brittle upon drying and may crack with a bit of extra force.
Advice: All these aforementioned points must be followed religiously but most likely, if a professional is trying to pass off a flooded car to you, he would have cleaned up all those evidence and perhaps even replaced the seats and the carpet. So it very difficult – almost impossible for an average buyer like you to have any idea that the car was flooded. Hence, an expert advice and thorough check-up from a mechanic can significantly reduce the chances of you getting into a fraud deal.

Remember, the longer the vehicle remained submerged, the greater the damage. So, it is strongly advised to be careful with what you buy.
Was this article helpful ?
0 out of 0 found this helpful