Cars Making Their Way to 2016 Indian Auto Expo
Modified On Nov 10, 2015 04:33 PM By Manish
Yes, we have been made quite familiar to the hoard of concepts and upcoming cars that were showcased in the recent Auto Expos. But it's one thing to check out these cars on their respective live streams or via data available online and another thing entirely, to get your hands on these drool-worthy pieces of art. This is being facilitated by authorities governing the 2016 Indian Auto Expo, which will be held in Delhi during February. So, we have compiled a list of upcoming cars and concepts that are making there way to India.
Suzuki Ignis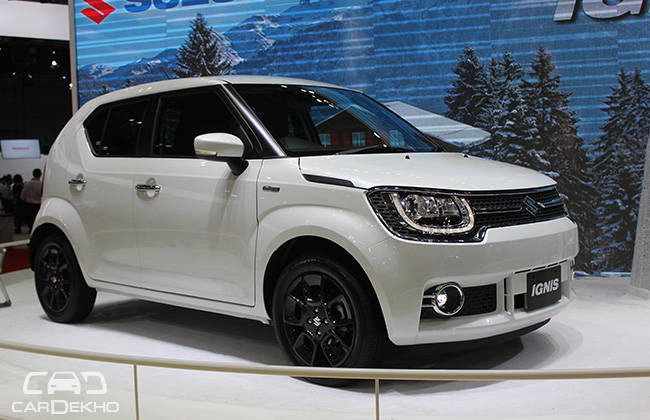 The Suzuki Ignis concept is a compact car with unparalleled off-road ability in its segment. The car is beautifully designed and flaunts a retro-modern interior. It features an impressive ground clearance that will help this hatchback tackle those pesky road bumps and hostile road infrastructure offered by India. Suzuki has designed the car to enhance its off-roading ability to an extent that treading over adverse terrains like snowy roads will be a piece of cake for this hatchback. The car is aimed to be a compact-crossover and does complete justice to its segment.
Datsun Go Cross

Datsun officially revealed their Go Cross compact SUV concept during the 2015 Tokyo Motor Show. The car is expected to be launched in India as well as other Asian countries. Datsun Go Cross is based on the GO+ platform and is expected to be launched at the 2016 Indian Auto Expo in February. The car will rival the likes of Honda BR-V. In terms of power-plant, the Go Cross may incorporate Nissan-Renault's 1.5 liter diesel mill. This is one car to look out for.
Tata Hexa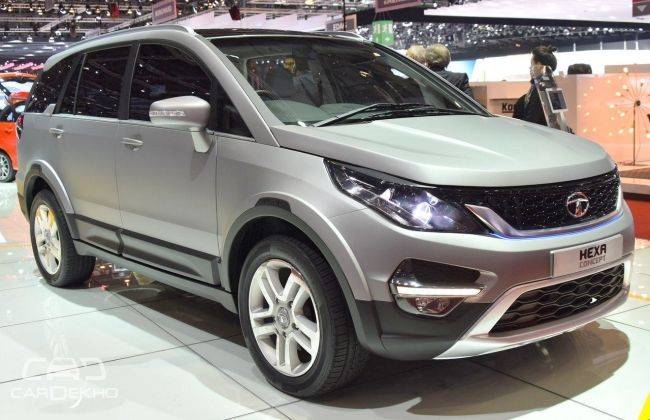 Tata Hexa is the revamped version of the highly underrated Tata Aria and a drastic one. The car flaunts premium SUV design cues, the most prominent of which is a glossy black honeycomb meshing and a silver trough underlining. Hexa will feature dual-projector headlamps, sporty bumper with silver inserts, fog-lights and LED daytime running lights. In terms of power-plant, the SUV will feature a 2.2-litre VARICOR 400 diesel engine, which has been tweaked to deliver 156 PS and 400 Nm of torque. The power-plant will come mated to a 6-speed manual transmission. The car is expected to be available in both two-wheel as well as four-wheel drive versions.
Ford Endeavour

One of the most iconic premium SUVs, the Endeavour is making its comeback with its next-gen avatar. The vehicle will be powered by the unique-to-this-segment 3.2 liter inline-5 cylinder power-plant and a 2.2-litre inline 4 cylinder engine. In terms of power, the car will deliver 200PS in the 3.2 liter variants and 160PS in the 2.2 liter variants. The engines will come coupled to manual transmission with an automatic option available for the smaller engine. The 3.2 liter variants will also come with 6-speed automatic transmission option.
Ford Mustang

Yup, the car with unrivaled heritage, which gets every automotive enthusiast's blood pumping is making its way to the 2016 Indian Auto Expo. The showcasing would soon be followed by launch of this Pony car. The car will feature a 2.3-liter 4-cylinder EcoBoost and a 3.7-liter Ti-VCT V6. There is a strong possibility that India will also get the top-of-the-range 5.0-liter V8. So, brace yourself and welcome the American muscle.
Was this article helpful ?
0 out of 0 found this helpful