Bosch Automotive Aftermarket: Making things Simpler and Better
Published On Nov 16, 2015 12:15 PM By Bala Subramaniam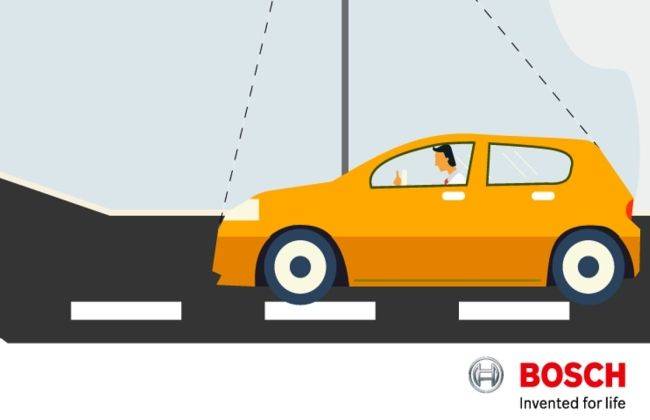 Bosch Automotive Aftermarket division in India is expanding its services in the aftermarket sector with exciting new products. And we were given an exclusive look into the same at Bosch's Bengaluru plant that is targeted at IAM (Independent Afermarket), OEMs (Originial Equipment Manufacturer), OES (Originial Equipment Supplier), test institutes and educational institutions. Here's a look at the various products and services of this division.
Advanced Technological Solutions

Aimed at independent and OE workshops, the advanced technology services by Bosch AA offer improved efficiency, enhanced durability and innovative solutions. The state-of-the-art diagnostic tools include diesel test benches, air conditioning service equipment (with proprietary refrigerant technology, specialty service tools, etc. The company's latest innovation is Augmented Reality (AR), an advanced diagnostic tool that will guide a technician to visualize diagnostic data and superimpose repair information onto a vehicle.
We got an on-hands experience of the Augmented Reality and its applications. The ease of access and operation is surely an applauding effort by Bosch and the company is already in the process of bringing the application to the market with pilot projects with several OEMs.
Connected Solutions

The next phase in Bosch's connected solutions includes Connected Vehicles, Connected Workshop and Intelligent Fleet Management system among other things. Systems like Connected Workshop and Intelligent Fleet Management system offer end-user management, vehicle diagnosis, vehicle repair and software integration. These systems helps the customers to resolve issues related to logistics, efficiency, costs and help them to improve their business value by minimizing wear and tear and avoiding component damage.
The systems can be customized for the customers to include services like theft surveillance and notification system, monitoring, analyzing and managing the attributes of the vehicles faster and in great detail. The telematics data incurred can be used for many other purposes according to customers' wishes.
Talking to the press, Mr. Guenter Weber, Regional President of Bosch Automotive Aftermarket said, "The turnover of SPX Service Solutions has doubled over the last three years post the acquisition by Bosch. Such strategic moves help us penetrate the market even deeper which is amply complemented by our relevant product offering."
Mr. Weber also said that the company's Indian arm has grown several folds and is well equipped to meet both local and global demands. Bosch AA has so far conducted over 1000 courses, training over 13,000 participants in the year 2015, thus building the local talent. The company's business division exports equipment to over 60 countries and also offers IT based services for global OEMs.
Was this article helpful ?
0 out of 0 found this helpful