5 Most Irritating Car Accessories
Published On Feb 15, 2016 01:27 PM By Ruchika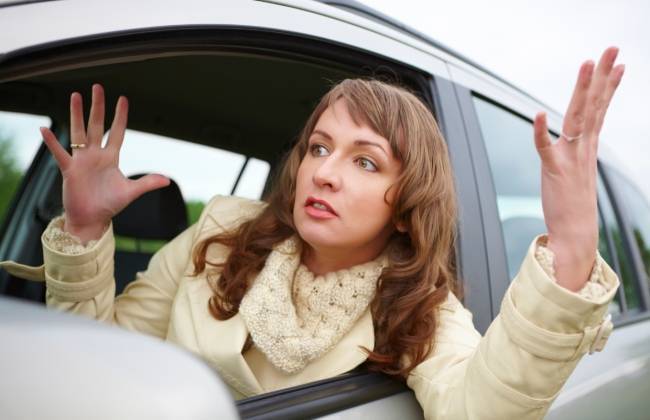 Car accessories are the only way to customise your car by yourself. The market is filled with a large range of products which caters to the car enthusiasts. Though, the question to be asked is as to which ones are the right choice. There are car accessories and then there are annoying car accessories. The latter ones can prove seriously fatal to others driving on the road. So, beware and try not to choose any one amongst these 5 irritating car accessories.
Sharp Air Horns

The high decibel output of those shrill air horns not only hurts the ears, but also stuns fellow road users. The aftershock effects of a harsh sound in close proximity can be hazardous and enough to provoke the fellow motorists to make mistakes. And mistakes on the road is equivalent to accidents or even loss of life and limb. So enjoy those air horns when you travel from trains and spare the cars for the sake of safety.
Auxiliary/LED lights and HIDs

Auxiliary lamps are amongst the most popular customisation accessories. Though, using an array of HIDs, LED light bars or auxiliary lights can potentially be dangerous. The conventional headlamps and high beams are respectively sufficient on a well-lit road and on the highways. Using those blinding light bars is extremely irritating for fellow road users.
Reversing and Braking Alarms
Car drivers use them as reversing alarms, while bikers irritate the fellow road users by using them as braking alarms. We are talking about those obnoxious musical tracks belted out by some poor quality speakers on the busy roads, usually 10 times a day. Although the simple beepers can serve the purpose sufficiently, but what can we say?
LED Blinking Lights

Do you love F1 cars or air crafts? We respect your emotions, but the LED strobe lights flashing red are not meant for road going cars. Lights emitting bright red, blues and yellow colours are simply irritating for the motorists behind and driving becomes really painful.
Rowdy Exhaust

Image if you hear a deafening sound of car/motorcycle exhaust, several times a day. I know it is really annoying because its pure noise pollution. A sporty exhaust sound is a trend, while an obnoxiously loud exhaust sound is just an illegal and extremely irritating blow.
Was this article helpful ?
0 out of 0 found this helpful