Winter Driving Myths Busted
Modified On Dec 18, 2015 12:35 PM By Ruchika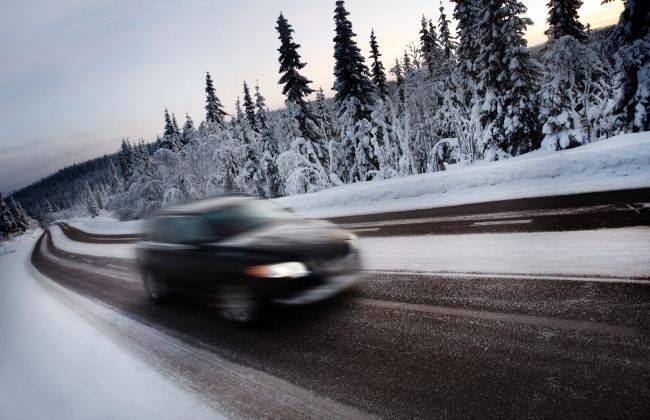 Winters are here and we can hear the Christmas jingles and in fact everyone out there is ready for the approaching New Year celebrations. While those preparations are on, you really need – a car that can save you from the teeth biting cold. But just as we have to make special preparations for winters like warm clothes etc., same way you also need to prepare your car for the winters. The most important thing is that you should be aware of the dos and don'ts of driving in the winters. Infact, driving during winters can be fun if one takes proper precautions. We have selected some the most common misconceptions and fables related to winter driving and tried to demystify them. So here we we will give you a proper insight about driving facts to give you and your vehicle a chance of breezing in the cold winter weather.
Myth 1: ABS Means You Can Brake Normally

No doubt ABS is great, but it won't make your car skid resistant. So, in spite of having ABS, you should brake early and carefully if there is snow and/or ice on the road. To know more about ABS read advantages and disadvantages of anti-lock brakes.
Myth 2: Under Inflated Tires Give Better Traction

This legendary myth is far away from the fact, as reducing the tire pressure won't give you better traction while driving on the snow. Under inflated tires will actually increase the chance of premature damage, and will reduce the performance, effectiveness and safety.
Myth 3: Winter Tires Make No Difference

Winter tires are specifically designed from rubber that does not get hard in cold conditions, and their tread displaces the water and reduces the chances of aquaplaning better than the all weather tires.
Myth 4: All Wheel Drive is Indestructible

It is a common myth that having four-wheel drive will simply makes your car invulnerable in any type of climatic conditions. No doubt the AWD benefits you with better traction and splits the grip between four tires to provide the driver a greater margin of error, but they still take longer to stop in snowy and icy conditions. So, we advise you to accelerate and brake gently, and keep enough space between your car and the vehicle in front.
Myth 5: All-Season Tires Will Do In Winter Also

All-season tires are a compromise as they are engineered to function in all the type of weather condition. These tires are engineered in such a way that they get stiff at lower temperatures and, as a result, are simply not as effective as winter tires in colder weather. To know what type of tires suits your driving conditions consider the guide about Different Types of tyres.
Myth 6: SUVs/Crossovers Are Automatically Better In The Snow

AWD and increase in height do not make your car unusually great in the snow. SUVs/Crossovers perform well when you are off roading and the conditions are bad but their performance on your commute in the icy areas, is almost the same as any Hatchback or Sedan.
Myth 7: Use Your Fog Lights in Fog, Heavy Rain and Snow

Driving with more lights unnecessarily makes no sense. Use your foglamps only when the weather is very bad and the visibility is extremely poor. Using extra bright fog lights when the visibility is not very poor can be dangerous as it can dazzle other drivers.
Behind the wheel, a driver can only control three things- the steering, the brake, and the accelerator but the wintry weather adds more challenges. Hope that this article gave you a clear insight about the myths related to winter driving. The most important tip is that you should avoid rushing to your destinations as the hazardous conditions will make your drive even more difficult and risky.
Happy Winters!!
Was this article helpful ?
0 out of 0 found this helpful