5 Must Have Car Accessories
Modified On Oct 27, 2015 08:39 PM By CarDekho
Buying the right car according to your budget and basic necessities is not enough, neither it is complete. Accessories offered by the car manufacturer makes your vehicle a perfect paraphernalia with useful gizmos. Customizing your car with these amenities would avail more safety and comfort and a feel of being home. Let us check out 5 must have accessories in your car:
Charger for different devices for continuous connectivity: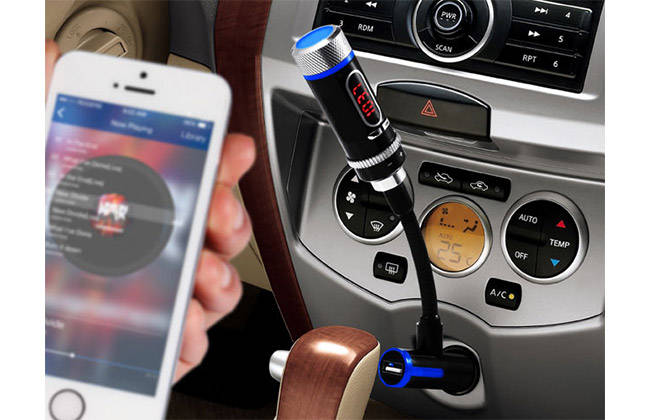 A common need for the people in every age group is to carry their Smartphones, laptops and tablets with them wherever they go. All these devices need to be charged with battery power. They have become a part of our lives since they keep us connected with the outside world. Even if you are sitting inside the car, you can reach and communicate with anybody you want to. Many a times, it is possible to go out of battery on long travels, so a universal charger would help you in reviving your device back to life. A wide range of chargers is available in the market as per your need. They come with multiple ports and give a high power output as well.
Puncture Repair Kit in sudden need:

You might possibly be traveling in a terrain or at a time when it's difficult to find a professional service provider for your punctured tire. Or in case you find somebody knowing to repair it but doesn't have the toolkit. In this situation, this accessory would help you come out from the trouble. A hole shorter than 4mm can be mended using puncture repair kit. The kit encompasses spiral tools, puncture seals, screwdriver, duct tape and many other tools. The kit can be used easily by following some steps. Firstly, you have to pull out the object and apply the soapy mixture. Then you have to locate the rasp tool and place the plug into the hole and pump air into the tire. The final step is to put the tire back on the hub and tighten the lug nuts.
First Aid Kit in an emergency:

It is possible to overcome common injuries and emergencies using a well-stocked first aid kit in your car. Basic supplies for one can be bandage strips, cotton balls, petroleum jelly, sanitizer, and thermometer. On the other hand, medications for the kit can be aloe vera gel, pain reliever, cough and cold medications and anti-diarrhea medication. Local emergency numbers should also be handy for any unwanted circumstances. First aid kit plays an important role as your car accessory especially when a doctor or clinic is not in your reach and you immediately need some medication.
Car Floor Mats for all weather conditions:

Inside damage of the car can be avoided using floor mats. Nowadays, they are constructed using the latest technology that not only ensure quality and fit but also helps in holding water, snow, dirt and debris. Made up of heavy duty rubber, these mats are easy to install and clean. Moreover, they look great and are of great value. An excellent traction and skid resistance surface are the most appreciating characteristics of this accessory.
Vacuum Cleaner for Clean and Pleasant ambiance inside:

Food crumbs, pet hair, dirt and debris make your car messy and dusty. It starts smelling bad and bacteria can also start emerging. New car interiors can also be ruined by these particles. A vacuum cleaner can be a helpful accessory for your car. They should be bought and used as per your car size and design. Extra attachment of longer hoses makes it reach everywhere in your car. The amount of suction power of the one depends on its motor and design. Cordless vacuum cleaners are easy to use where portable vacuum cleaners are easy to carry. So, keep your vehicle sparkling and smelling fresh by having a vacuum cleaner as a must have accessory for your car.
Was this article helpful ?
0 out of 0 found this helpful