How to Reduce Risk while Driving in Fog?
Modified On Jan 19, 2016 12:55 PM By Ruchika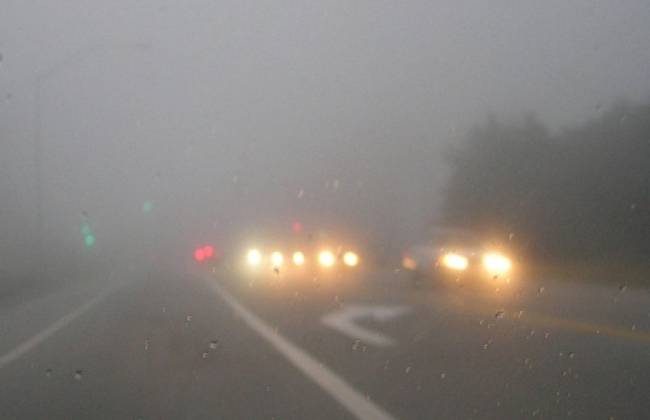 Driving in various climatic conditions presents people and their cars with several challenges. Studies show that driving during winter is comparatively difficult than any other season, especially when the weather gets adverse because of Fog/Mist. Fog is a dense bank of cloud at the ground level that can create hazardous driving conditions by considerably reducing the visibility up to 400 metres. Driving in dense fog is dangerous and tricky, especially when you are unfamiliar with the road. We suggest you to postpone your trip to late morning or afternoon if it is not possible to cancel it. Follow the below tips that will ensure safety while traveling in fog.
Keep an Update of Local Weather:
Be aware of the weather condition of your area and the areas where fog tends to accumulate. Avoid driving during morning and evening, as the level of fog rises at these hours.
Keep Sufficient Distance Between Vehicles:

Stop at a safer distance from another vehicle to be on a safer side. Never rush to step away from fog.
Ensure That All the Car Lights are Working
Driving during foggy mornings can be tricky. It's the car lights which usually comes to your rescue, so do make sure that they are in good condition. They not only help one to figure out the situation on road but also makes others aware of your presence. Especially the Brake lights, as they indicate to the drivers behind you about your intention of stopping.
Use Fog Lights:

Use fog lights if you have them installed in your car. Fog lights are best for foggy conditions as they provide better forward visibility than headlights due to their low mounting point and in turn makes your vehicle visible to other drivers.
Use Low Beams:

Avoid usage of high beam of headlights as they will be reflected back by heavy fog. Using low beam will prove highly beneficial as far as front visibility in fog is concerned and in ensuring that there is no white wall effect.
Also Read: How to Reduce High Beam Glare When Driving at Night?
Follow the Edge of the Road:

Follow the left edge or the painted road marking to help you analyse the upcoming turns and curves. Avoid running into opposite lane or being blinded by oncoming glare.
Do Not Drift:
Ensure that you stay true to your lane. Do not try to drift to the middle of the road in a hurry of getting out of fog.
Check the Wipers:

Replace the car wipers if their rubber is worn out to prevent any obstruction in your vision while driving. Use an old newspaper and a little water to clear your windscreen in case the wipers seem ineffective.
Avoid Stopping on the Road:
Do not stop on road. If the fog is thick and there is no visibility, pull over to the side of the road and keep your car's lights on, for your own safety.
Use Hazard Lights:

Use the hazard lights whenever you pull over and park your vehicle safely on one side of road. Do not use hazard warning while driving as it creates unnecessary confusion amongst other drivers regarding your intentions.
Also Read: Car Indicators: Use them Wisely to Communicate on the Road
Use Caution All the Time:
It's always better to adjust the defroster before driving into foggy areas and the wipers should be kept on with speeds varying depending upon the density of the fog, as adjusting while driving in fog is not advisable .
Drive Slow

Slow down and maintain a safe and constant speed. Stay within your vision limits and do not overdrive your headlights. Never try to overtake or change the lane as driving in the foggy conditions is very ambiguous and rushing can prove fatal.
Do Not Get Distracted:
Pay full attention to driving and avoid the distractions in your vehicle. Skip phone calls and turn off the radio.
Ask for Help:
Take the help of your co-passengers to have an idea of the oncoming cars and obstacles on the road.
Also Read: Winter Driving Myths Busted
Was this article helpful ?
0 out of 0 found this helpful