20 Commonly Used Automotive Terms You Should Know About
Modified On Jun 14, 2016 11:32 AM By CarDekho
We come across cars in our daily lives, we read about them, we admire them and most importantly dream of owning them. Whenever we read about cars on websites, magazines and newspapers or we go to a car showroom, there are many technical features listed which we may or may not actually understand. We at CarDekho bring you some basic car terminology for the benefit of our readers enabling them to further their knowledge about cars.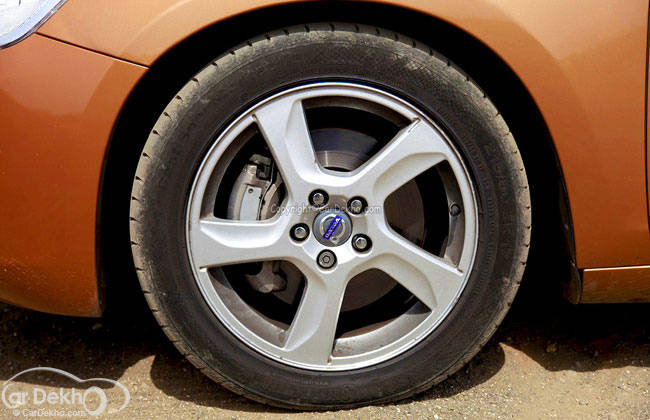 ABS
ABS stands for Anti-Lock Braking system. ABS helps to avoid locking of wheels in case of panic/hard braking and deters you from losing control of the car.

ESP
ESP stands for Electronic Stability Program. It's a safety feature for controlling your car. If your car starts sliding, then the computer detects it and also corrects it, bringing back control to the car.

EBD
EBD stands for Electronic Brake-force Distribution. EBD decides the amount of brake force applied on the wheels depending on road condition, speed, vehicle gross weight, etc. and stops your car immediately. EBD is always present along with ABS in a car.

Airbags
Airbags are just like cushions filled with gases, which inflate upon frontal/side impact with another vehicle or obstacles and cocoons inside the vehicle protecting the car occupants from hitting the car dash surface, thus avoiding any kind of injuries.

Cruise Control
Cruise control maintains the steady speed of a car as set by the driver automatically through a computer and frees the driver from pressing the accelerator pedal anymore and gives a comfortable driving experience, especially on expressways. A word of warning, Cruise Control is used to relieve you of the hassle of accelerating or maintaining it. However it is advised not to use this technology if you are drowsy or distracted.

Engine Immobiliser
Nowadays cars crank only when the unique car key is inserted into the slot. That is because all keys have a unique code for their respective engines. An engine Immobiliser disables the engine in case of any attempts at an unauthorised engine start.

ORVM
ORVM stands for Outside Rear View Mirrors, commonly known as side-view mirrors. These are present on both left hand side and right hand side for convenience of driver to see areas behind and in side of the car.

Rain Sensing Wipers
These are automatic wipers, which work in tandem once they sense rain or presperation on the windshield.

Automatic Head Lamps
These head lamps switch themselves on in the dark and switch off once they sense the required amunt of light.

Start-Stop Button
Start-Stop button is used for starting and stopping the engine of your car. This is a new feature in most of the cars, as this makes the car feel trendy.

Steering Mounted Controls
Steering mounted controls let you control the stereo from the steering itself. You can also dial-receive calls from steering controls only if your stereo supports Bluetooth. This means you do not have to take your eyes off the road while selecting your music.

Defogger
A defogger/demister clears the frost from your car's rear windscreen during rains and winters. These come handy in cold regions.

Climate Control
Climate control lets you set the temperature which you want to maintain inside the car for your journey. It automatically maintains the temperature set by you throughout the journey.

Seat Belts with Retractor
It is present in your seat belt lock. It stops you from going ahead and hitting the windshield or dashboards and thus helps in avoiding injuries.

Puddle Lamps
These are the lamps present in your car which illuminate the ground besides and under your vehicle so that you may safely step out of your car.

Follow me home lamps
Follow me home lamps allow you to walk to your home safely in the dark by keeping the head lamps ON for some time even after you have switched off the ignition.

Child Lock
Child safety locks are present in the rear doors of a car. This system prevents the rear passengers from opening the doors both during transit and when car is stationary from the inside. Once Child Safety Lock is enabled, the rear doors may be opened only from the outside.

Glove Box
Glove box refers to front storage compartment on the dashboard present near the front passenger's seat for storage.

Boot Space
It is the rear side storage area for luggage commonly known as the trunk. Its capacity is usually measured in litres.

Day-Night Rear View Mirror
It's a type of rear view mirror which reduces the brightness and glare from the high beams of cars and prevents it from being reflected directly into driver's eye while driving in night.
Was this article helpful ?
1 out of 1 found this helpful